Dead End Kids is a new comic launching from Source Point Press in July. Written by Frank Gogol, drawn and coloured by Nenad Cviticanin and lettered by Sean Rinehart, the following trailer just aired at C2E2… where the comic has gone on sale, fou months early.
And Bleeding Cool get the cover and what the whole thing is about…
It's 1999. Ben, Murphy, Tank, and Amanda are four screwed-up kids from broken homes, but they have–had each other. When Ben is murdered, Murphy and his friends set out to find who killed him and find themselves in the crosshairs. Dead End Kids is a dark coming-of-age murder mystery set in the 90s from the creative team behind 2018's critically acclaimed GRIEF.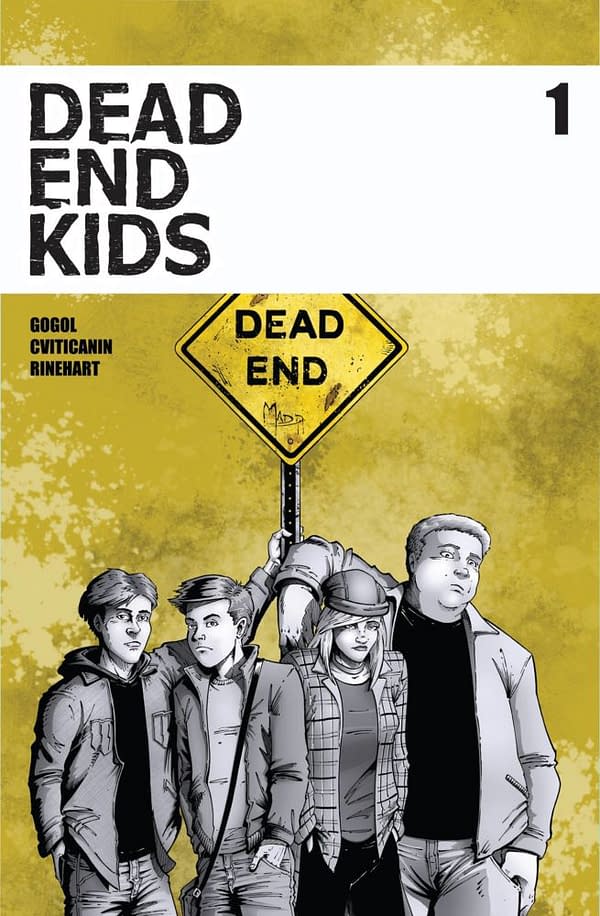 For those in attendance at C2E2 who want to check the series out, Source Point Press will have advanced copies of Dead End Kids #1 with a convention exclusive cover limited to just 25 copies and series writer Frank Gogol will be on hand to sign them. Issue 1 will also be available digitally today for 99 cents through SpinWhiz Comics and will be available at that price until the issue's release on July 24.
Enjoyed this article? Share it!