Deadpool has only been king of his own island for a couple months now, but in April, he's already going to war. And no, it's not against the Avengers despite Captain America being a dick. Instead, Deadpool will be facing off against the X-Men in April's Deadpool #6, by Kelly Thompson and Kevin Libranda. As usual, the X-Men are refusing to accept Wade as one of their own (even if he technically isn't actually a mutant), and Deadpool doesn't take kindly to it.
Check out the solicit below, revealed today on Marvel's Pull List podcast.
DEADPOOL #6 WRITTEN BY KELLY THOMPSON WITH ART BY KEVIN LIBRANDA AND COVER BY GREG LAND
DEADPOOL INVADES THE X-MEN!

When the X-Men won't return Deadpool's calls for a Krakoa portal on Monster Island, Wade decides to drop by for a visit. Apparently, the new X-Men home isn't taking visitors. RUDE.

It's an entire nation of biological weapons and mutant warriors versus a merc with a mouth. GAME ON!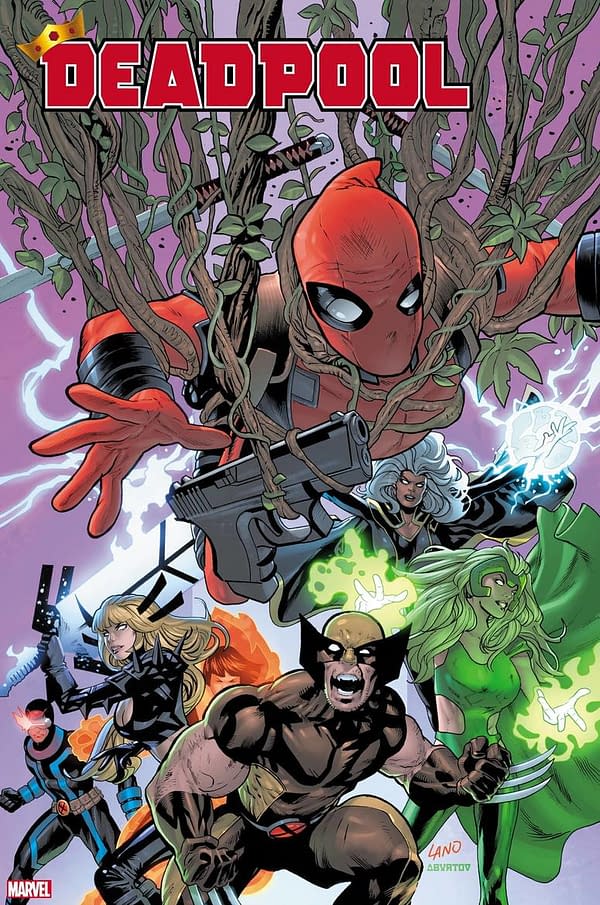 Enjoyed this article? Share it!