From Derriere to Drapes: What Frank Cho is Working on Now
Frank Cho has made an amazing confession on Facebook. The king of 'good girl' cheesecake art now writes,
Binge watching Sabrina on Netflix and drawing another piece for my "Ballpoint Beauties" book.

Drawing the human figure is nice but lately, drawing the drapery and the fabric folds hold my attention more as I try to solve the compositional visual challenges they provide… Yes, I need to get out more.
You can see the full non-Tumblr-approved piece here – as well as what appears to be a new Marvel cover for Thor, or War Of The Realms, with Hela.
Damn insomnia. Couldn't sleep a wink. Too much on my mind. Spent half the night sketching out ideas for my next cover gig at Marvel. At least, Hela is a visually fun character to sketch. Maybe I should go to the gym and workout, and tire myself out. Hopefully I can sleep later.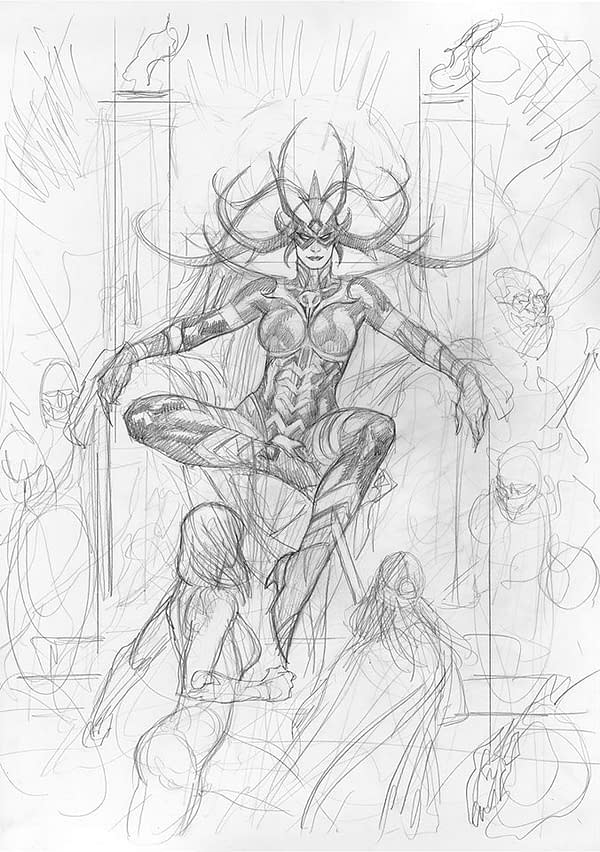 And he also appears to be branching out…
Another quiet night of oil painting and reflection. Trying to loosen up my brush strokes and be more impressionistic.
Since I wasn't worried about the details, I had fun just blocking out the colors and composition. This is just my first pass. I'll go back later and refine it more, adding more color and texture.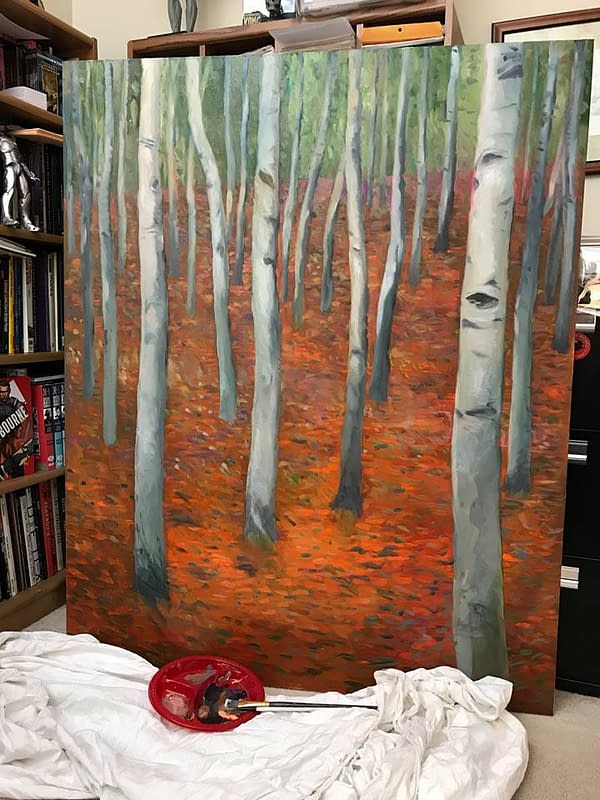 Look at the tree trunks on that…