[rwp-review-recap id="0"]
Detective Comics #962 by James Tynion IV, Alvaro Martinez, Raul Fernandez and Brad Anderson brings the current arc, Intelligence, to its conclusion in a satisfying and thoroughly entertaining way.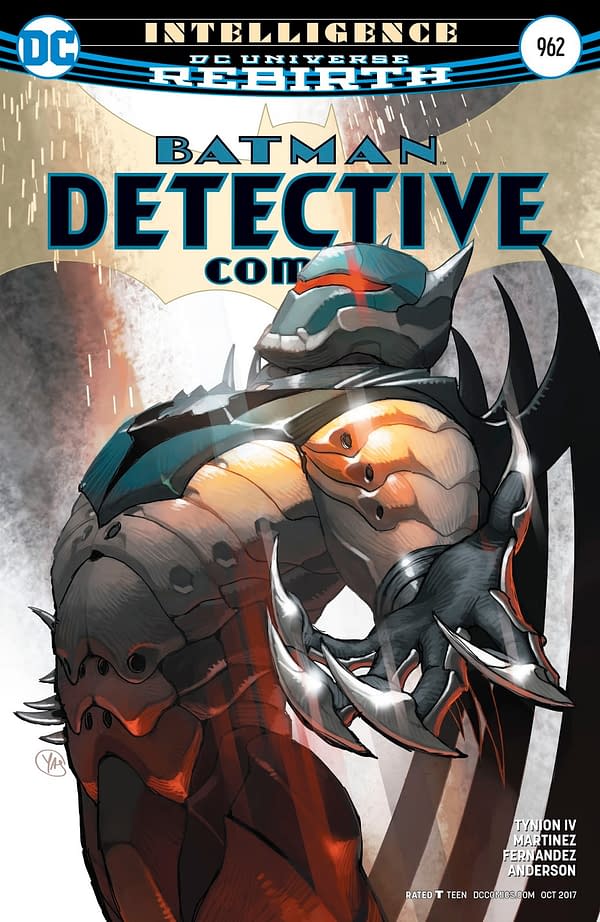 It also sets up links to a great deal of things, which is what's great about what Tynion IV's writing on this series. It's self-contained enough to alienate readers, and yet it is thoroughly connected and entrenched in the current DCU too.  The story, and in particular it's resolution, sets up connections to Metal, Doomsday Clock, the larger mysteries of Rebirth and seems to be setting up it's own big picture games for later in the series.
But of course, we're also talking about this issue which wraps up this already intense and powerful arc in the series. And it's a knock-out, bad-ass brawl with a surprising amount of emotional — and even spiritual — content to it. And of course, the return of a classic look that hasn't been seen in years, as Bat-Azrael makes a brief return.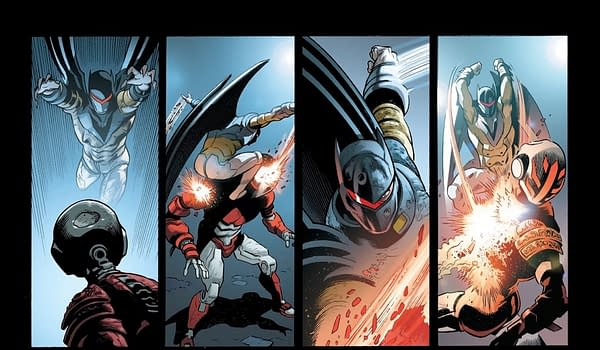 It's a powerful story about coming to terms with a way of thinking about life that is so all-encompassing and thorough and yet doesn't allow for the truths you find in yourself and in the world. It's about the battle between the world you were brought up in and the world you find in your found family as you get older.
The deus ex machina (literally?) that saves the day only serves to highlight how complex this debate is: when you're battling an intelligence that's way of thinking is so sure, so positive that its way is correct and yours is wrong, how do you try and combat that? All you can do is debate your view and see what happens, even if it may change nothing.
And the final reveal Ascalon makes to Batman again serves to highlight the previous lesson from Zatanna; sometimes the truth hurts more than the questions. But I can think of at least one fan who was probably excited as hell to see this come to light.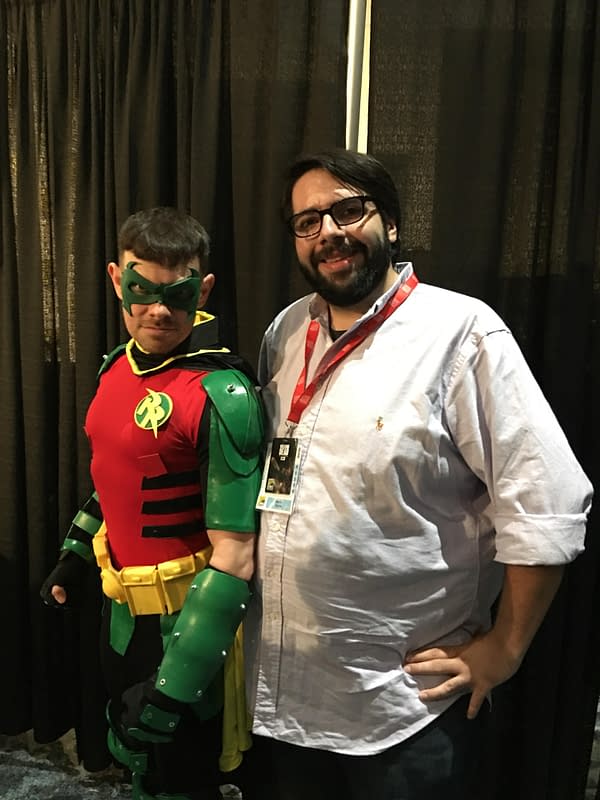 The issue also looks stunning. Just absolutely gorgeous. Martinez, Fernandez and Anderson do a spectacular job with the story, portraying the emotions of the characters clearly and expertly, and also having fun with the more fantastical elements, like Clayface. They clearly have fun with the book, and it shows in the clarity of image, and level of thought brought to the details.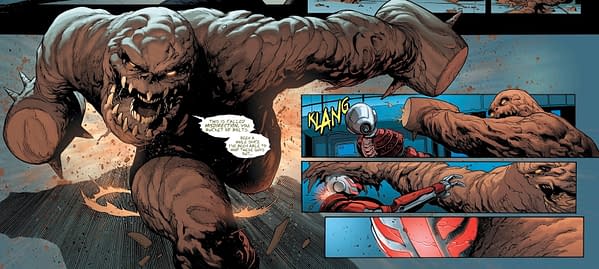 Detective Comics #962 is a superb comic, a great end to a fun arc, and it's great to see that there'll be plenty more to come.
[rwp-review-ratings id="0"]
[rwp-review-form id="0"]
Enjoyed this article? Share it!