Posted in: Comics, DC Comics, Doomsday Clock | Tagged: 5g, dc comics, diamond, Doomsday Clock, first 5g rumours, The 5G Files
---
Diamond Confirms DC Comics' 5G
DC Comics has not used the phrase 5G publically yet. First mentioned by Bleeding Cool last summer as a major project that DC Comics was planning, it was only when DC Comics publisher Dan DiDio talked about publishing a timeline for DC Comics shared continuity or 'connective tissue' at San Diego, then unveiled the four generations of the DC timeline at New York Comic Con that Bleeding Cool twigged what 5G referred to – the fifth generation – and also that it was the collective name of the stories we were unveiling about DC Comics' plans for Superman, Batman and more, ageing the characters up and replacing them with new people taking their identities.
5G was first mentioned in print as an aside in Doomsday Clock #12 – but then so were many other things, including a Secret Crisis crossover between Marvel Comics and DC Comics that is very unlikely to come to pass.
This weekend however, Diamond Comic Distributors mentioned 5G on Previewsworld in an article by Diamond employee Troy-Jeffrey Allen. As the direct market monopoly distributor of Marvel, DC, Image, Dark Horse, IDW, Boom, Dynamite and more, they are in a strong position to know what is coming from the major publishers – and what they may need to prepare for. This is what they published
DC Comics's 5G Timeline (TBA)

The speculation around DC's "5G" plan really kicked into high gear at 2019's New York Comic Con. There, DC Comics editor and co-publisher Dan Didio gave readers a glimpse at five generations (or "5G") of characters that make up a new DC timeline. But the biggest indicator that the DCU had something major planned came in the form of December's Doomsday Clock #12 (OCT190524).

Doomsday Clock was touted early on as the book that would officially bring the DC heroes into direct conflict with the characters of Alan Moore and Dave Gibbons' The Watchmen. By issue #12, Superman was duking it out with Dr. Manhattan – fulfilling that series goal in a major way. But Manhattan also provided readers with a look at the DCU's past and future. What we saw were smatterings of different key points in the publisher's history and major events yet to come – everything from Dr. Manhattan's involvement in the 2011 Flashpoint crossover to a "Secret Crisis" in the year 2030.

The speculation continues. Stay tuned.
DiDio only gave a glimpse of four generations, not five. 5G was the label that Bleeding Cool ascribed to what might follow it, based on rumours and gossip that had come to us. This is the next best thing to a confirmation until DC Comics makes it so – whether Diamond meant it to be or not.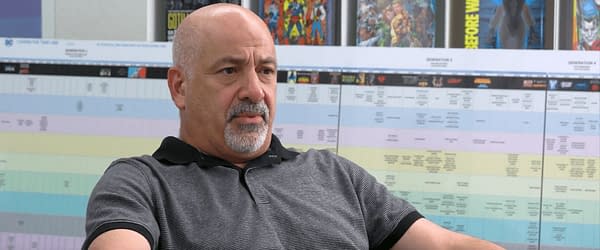 ---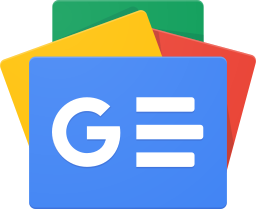 Stay up-to-date and support the site by following Bleeding Cool on Google News today!