Posted in: Comics | Tagged: comic con, Comics, deviantART, digital, san diego, sdcc
---
Digital Done Differently: DeviantART's Ambitious Plans To Combine Creators, Social Media, And Commerce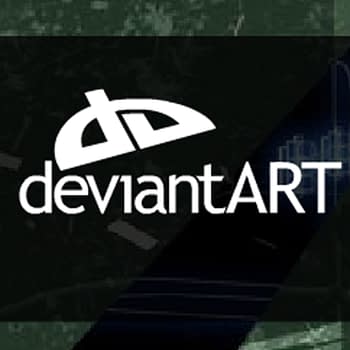 Joshua Stone reports from SDCC:
For the second year in a row, deviantART is sponsoring the Artists' Alley at San Diego Comic Con. Along with this, deviantART is also running five panels during the Con, three of which were Thursday. I attended the last two and came away very impressed with the community that deviantART has built and the new plans that are starting to take effect.
deviantART is an online artist community made up of over 22 million members, from children posting their first drawings, to acclaimed professionals like Kevin Eastman, who will be on deviantART's Saturday panel. The site receives 144,000 new submissions a day, and 90 million hits.
I was very impressed by the Odyssey Project that was created by Ron Martino, editor and producer of the deviantART Network. The Odyssey Project was an open sourced novel, with pictures, that Ron started and than opened it to the community to create the ensuing eight chapters. Ron ended up receiving 3000 entries for each chapter and those entries were then narrowed down and voted on by the members. The results were so well received that a number of publishers came forward with offers, but deviantART is going to self publish the book and just needs to get a printer in place. All proceeds will go to UNICEF, but Ron intends this to happen every December and looks for future books to pay the creators in a yet to be determined manner.
The second big thing was that Angelo Sotira, deviantART CEO and Co-founder, announced that this past Monday deviantART began their Premium Content Platform. The idea is to encourage the artists that make up the community to provide high quality content and encourage sales. Artists will now be able to assign a price to their work. Content will be paid for with points, 80 points equals $1. Once the buyer agrees to the seller's agreement they can immediately download whatever they are purchasing. The idea whine the points is facilitate purchases even at the $.10 price point. The sellers will receive 80% of all sales. As the platform is in its alpha stage, membership is being limited to members who joined in the first four years, and members with premium membership, which is different than the premium content platform.
Selling Premium Content

As a seller, you can make almost any content that can be placed in a digital file available for purchase. The content must be your original work or you must have full authority to make it available for sale. The content also needs to qualify under deviantART's Submission Policy and Etiquette Guidelines. The Premium Content Platform is designed for both ease of use and security. Deviants wishing to sell content are able to do so efficiently and ensure their high-quality content is put to its proper use, on their terms, while also generating profit for their hard work. Sellers are able to set their own prices for Premium Content Platform downloads and, once sold, a seller retains 80% of all revenue earned.

When making a Premium Content download available for sale, sellers are encouraged to provide a detailed deviation description about the content being made available for purchase in order to avoid misunderstandings or disappointments from buyers. For example, if the content is a brush that will work only in certain versions of software or if the content is a file that will only open in certain editions of Photoshop or Painter, the description should explain these nuances as much as possible.
Rating Premium Content

In order to assist future Premium Content buyers, we encourage those who have purchased content to rate sellers on a five-star scale. In addition to rating sellers, buyers are also encouraged to leave feedback about the download in the comments section of a deviation. It only takes a moment to rate a seller and/or leave a comment and feedback is crucial in helping others make purchasing decisions.
---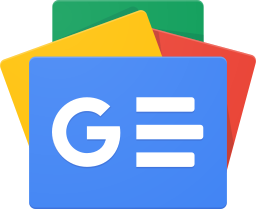 Stay up-to-date and support the site by following Bleeding Cool on Google News today!