July 11th 2012. It saw the kick-off of San Diego Comic-Con, the show in which Legendary announced they had bought Nerdist from Chris Hardwick, Marvel announced Marvel Now, they screened Dredd for the first time, DC announced Tim Drake had never been a Robin, Quentin Tarantino announced a Django Unchained comic, Marvel showed off Ant-Man, DC announced Sandman Overture, Matt Fraction and Howard Chaykin announced Satellite Sam, Greg Rucka and Michael Lark announced for Lazarus, Grant Morrison and Darick Robertson announced Happy and Bleeding Cool ran plenty of those stories first.
But it was also the release of Avenging Spider-Man #9. And if that run through past comics memories triggers your memory of picking this particular comic out of a stack, only to later bag, board and store it in a longbo, this may be your lucky day.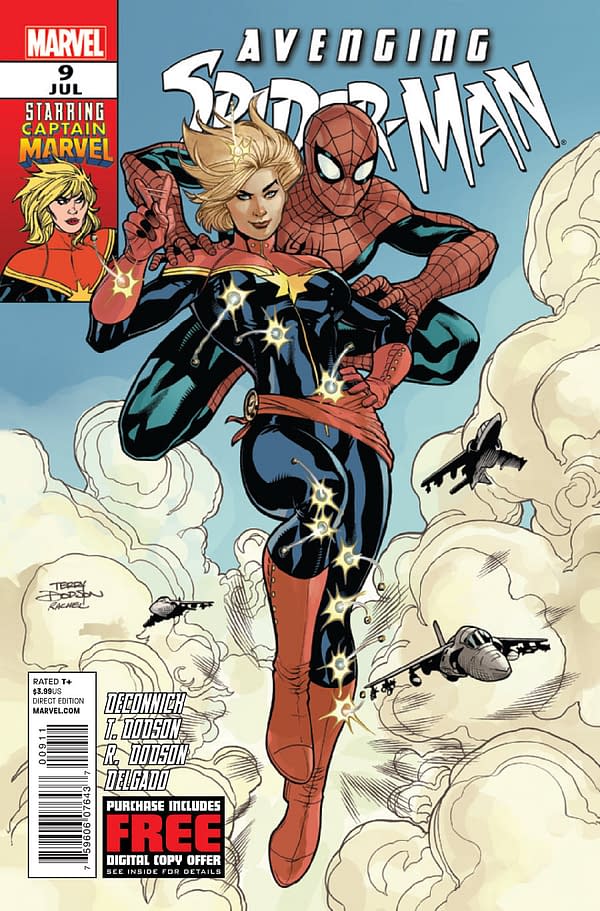 I hope you also didn't peel off your digital comic sticker either. Because this is the comic that Carol Danvers first appeared as Captain Marvel rather than Ms Marvel. Though it wasn't deliberate…

That was meant to happen in Captain Marvel #1, but schedules pushed Avenging Spider-Man guest-starring Captain Marvel out there a week early.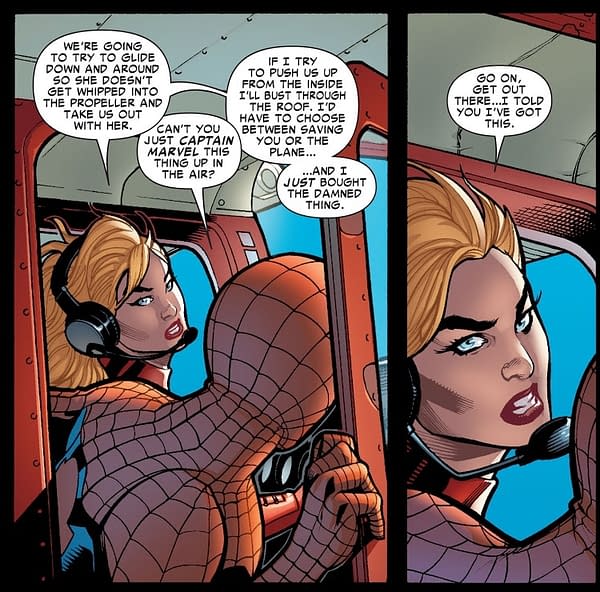 With the namechange and legacy noted.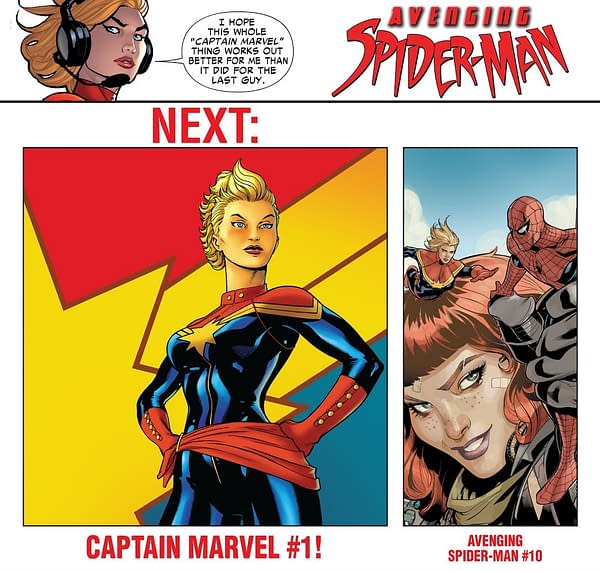 While Captain Marvel would have to do the name change process the following week, both written by Kelly Sue DeConnick.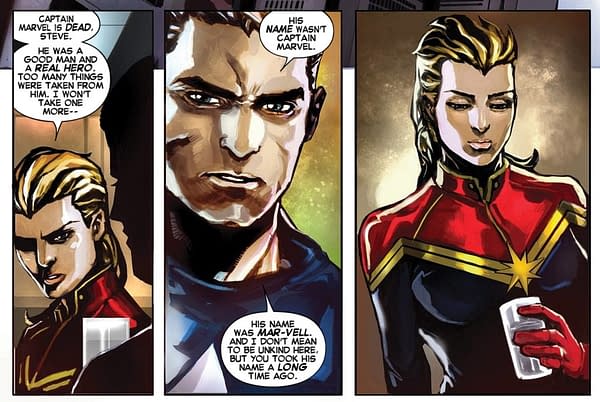 With a little persuasion from Captain America.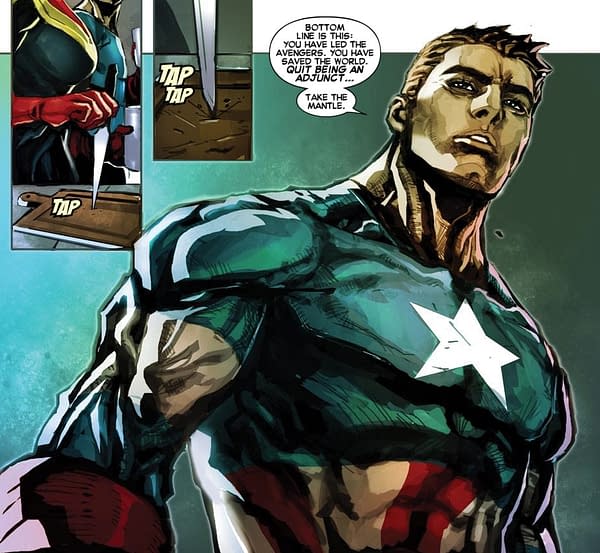 And making the headlines.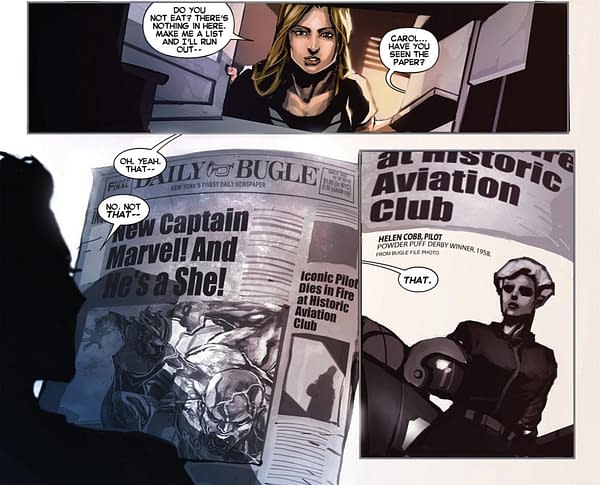 And, with the movie on the way, that is enough to make this a smokingly hot back issue.
A CGC 9.8 signed and certified copy just sold for $1000 on eBay, and raw, unsigned it's still gone for $345. Even the Summer Sampler Preview of that issue goes for over $20, and that was completely free. Then.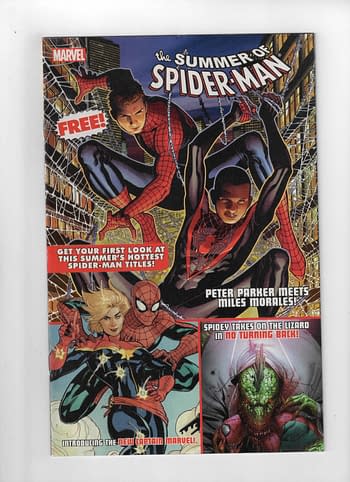 Worth racking your memories of July 2012 to see if you picked it up? Here's how I was looking at the show, courtesy of old friend Grace Randolph…
Enjoyed this article? Share it!