Don Rosa Drew Scrooge McDuck In The Tardis Before David Tennant Joined The #Ducktales Revival
Fans of classic Disney animated show Ducktales (woohoo!) were overjoyed yesterday to learn that Doctor Who's Tenth Doctor, David Tennant, will voice Scrooge McDuck in the upcoming revival. But in a timey-wimey twist, legendary comics artist Don Rosa has already drawn the best Ducktales/Doctor Who mashup fan art of all time, as posted by the official Don Rosa Facebook page back in April, 2015: Rosa apparently sells the image as a print, though the only place to get one, according to the Facebook page, is at an American show Rosa is featured at:
I'm really not into the show since I probably wouldn't understand it anyway as it has, like, two million episodes from 50 years of broadcasting or so, but apparently, Don is… and this illo idea is actually pretty cool! Photo by https://twitter.com/Doctor_Spidey on Twitter. You can pick up this print when you meet Don during a US convention. Before you ask: He NEVER sends them out through the mail and usually doesn't bring them to Europe, so yet another reason to visit him at an American show if you get the chance!
With the recent casting development, the print will likely be in high demand, so perhaps Rosa will consider bringing them to Europe now as well.
A user on Reddit yesterday, pnknblck71817, says they own the original artwork, writing:
My husband is a huge Scrooge McDuck fan and had the privilege to have this piece done for him by Don Rosa. We are lucky enough to have the original as well as a print.
Though Bleeding Cool cannot verify that, they did post a much better scan than the Facebook page: Though the art is made newly relevant thanks to Tennant's fan-favorite stint as the Tenth Doctor, Scrooge does bear more of a resemblance to William Hartnell's First: Create any good Doctor Who/Ducktales art of your own? Send it to us – we'd love to see it!
UPDATE:
Thanks to Jano Rohleder's post in the comments below, we have an even better scan of the print, and some more info:
Don's actually got no clue about the show, he's never seen an episode. ; This commission was done for a friend to that specific request (fez and bowtie), so it's well possible that those Reddit users are the ones who own the original.

And yeah, it's been available at some European shows this fall and was quite well received, so we'll probably be bringing it to more European signings in the future. ---
---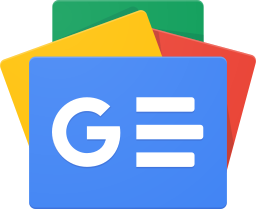 Stay up-to-date and support the site by following Bleeding Cool on Google News today!