Was That Dr Manhattan in Grant Morrison and Liam Sharp's The Green Lantern #1?
Ever since the DC Rebirth Special two years ago, Watchmen's Dr Manhattan has been popping up in the DC Comics Universe. Messing with Superman's father Jor-El and Batman's father Thomas Wayne. Getting rid of the JSA and Wally West. Removing a decade of history and creating the New 52 continuity in the process. And all under the guiding hand of Geoff Johns, heading into the unauthorised sequel to Watchmen, Doomsday Clock, drawn by Gary Frank.
We haven't seen Dr Manhattan outside of Doomsday Clock since The Oz Effect, but Bleeding Cool reader Matt Lambros noted this scene in The Green Lantern #1.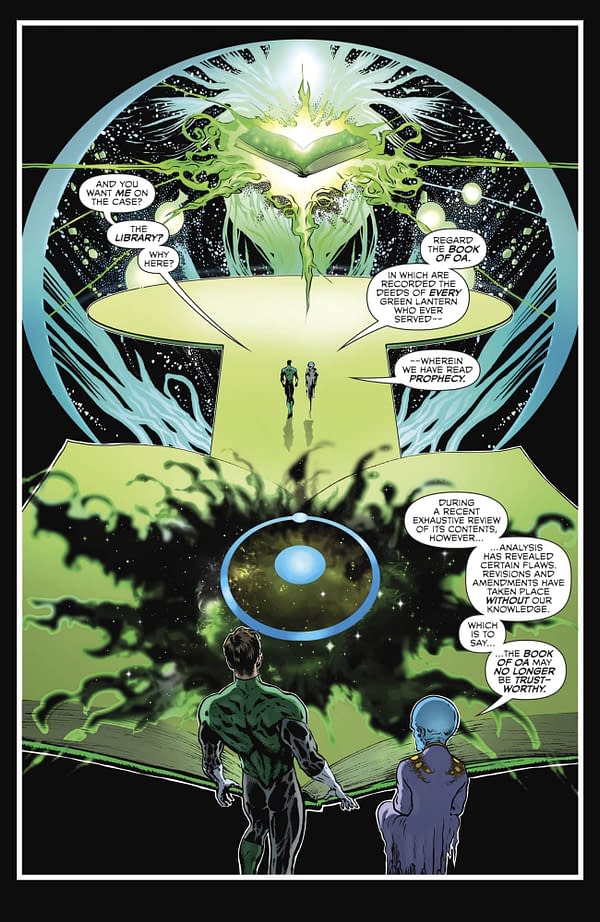 With a certain symbol…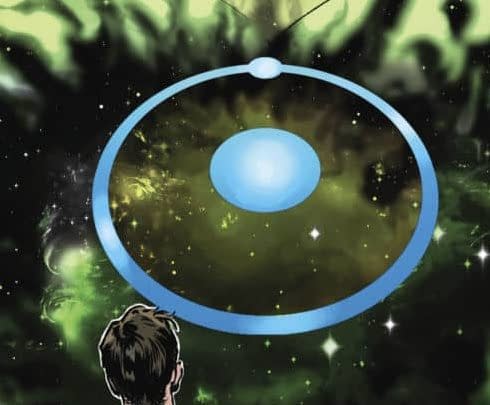 …that seemed very familiar.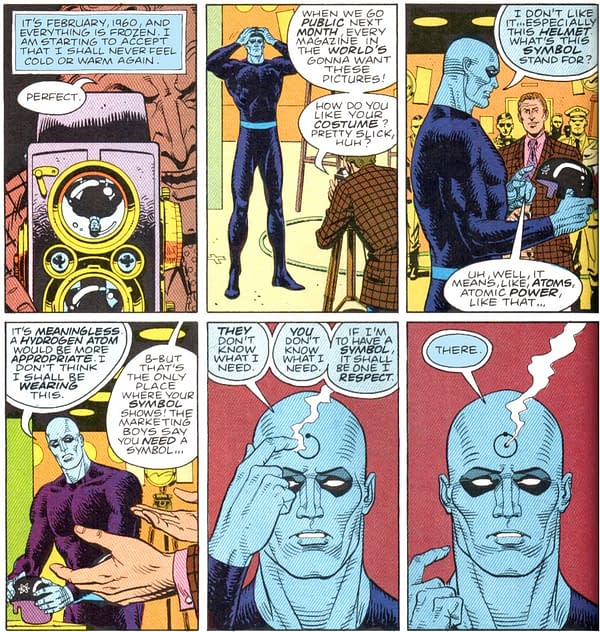 With Dr Manhattan messing with the time and space of the DC Universe, could he have also affected the records of The Book Of Oa as well? It wouldn't be the only Alan Moore co-creation who appears in this issue…

…as we also get to see Rot Lop Fan again. Yeah, Grant Morrison certainly knows where to prod…
GREEN LANTERN #1
(W) Grant Morrison (A/CA) Liam Sharp
Superstar writer Grant Morrison (Batman, All-Star Superman) returns to DC alongside red-hot artist Liam Sharp (The Brave AND the Bold, Wonder Woman) to launch a new, ongoing series: THE GREEN LANTERN!
In this debut issue, when Earth's space cop, Hal Jordan, encounters an alien hiding in plain sight, it sets off a chain of events that rocks the Green Lantern Corps-and quite possibly the Multiverse at large-to its very core. There's an inter-galactic conspiracy afoot, as well as a traitor in the GL Corps' ranks, so strap in for more mind-bending adventures in this masterpiece in the making. In Shops: Nov 07, 2018 SRP: $4.99