Read Dresden Files: Dog Men #1, Part of the Dynamite/Comixology 50% off Sale
It's time to catch up on those comics you've wanted to read from Dynamite but haven't had a chance. The publisher is having a 50% off sale over at Comixologywith everything released prior to December 12th, 2017 on sale. That means The Shadow vs Batman, Bettie Page, James Bond, Agent 47 — and Jim Butchers Dresden Files: Dog Men #1 by Jim Butcher, Mark Powers, and Diego Galindo. This is the first issue of that continues the ongoing relationship between Dynamite and Butcher that has lead to a half dozen original series that take place in the world created in the Dresden Files novels. These stories are not adaptations, but original and influence what happens in the novels as well.
Harry Dresden is a man on the edge-and that is something that can be dangerous to friend and foe alike. He's been drafted by a senior member of the White Council of Wizards to investigate a series of murders in rural Mississippi. As always, there's more afoot than is immediately apparent. The question is, will Harry's state of mind keep him from seeing it, and will his actions lead him into direct conflict with the wizard who's depending on his help?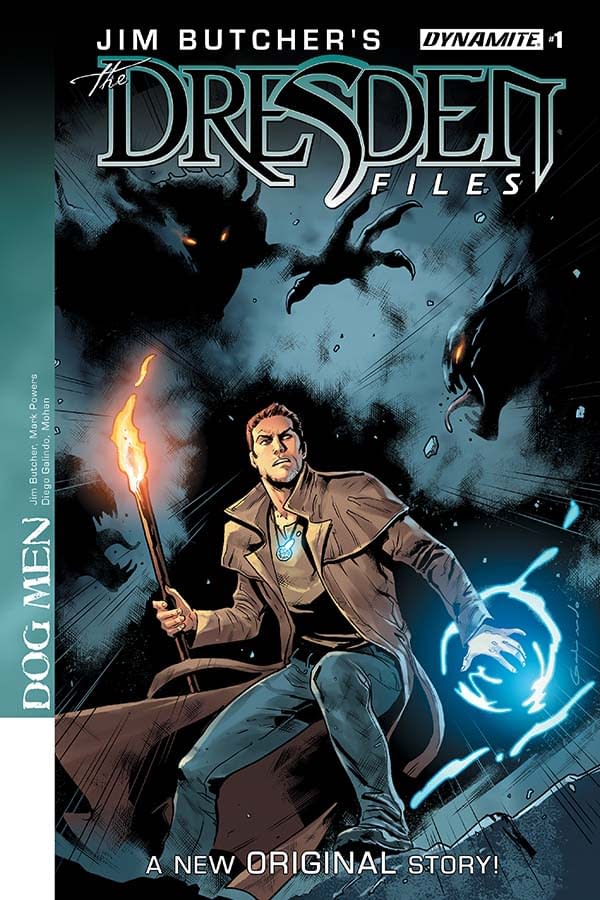 The issue has a cover by Diego Galindo.