Drop Everything Because Kim & Kim Returns From Black Mask Next Week With Love Is A Battlefield
Things are looking up for comics next week, because Kim & Kim: Love Is A Battlefield finally launches on Wednesday! A followup to Kim & Kim, easily our personal favorite comic of 2016, Love Is A Battlefield reunites the team of Magdalene Visaggio, Eva Cabrera, Claudia Aguirre, and Zakk Saam, and as an added bonus of awesome, the cover to issue #1 is drawn by the always badass Tess Fowler and colored by Matt Wilson.
What new adventure will our top two favorite Kims get into this time? Black Mask has provided a preview in case, like us, you can't wait until next week to find out: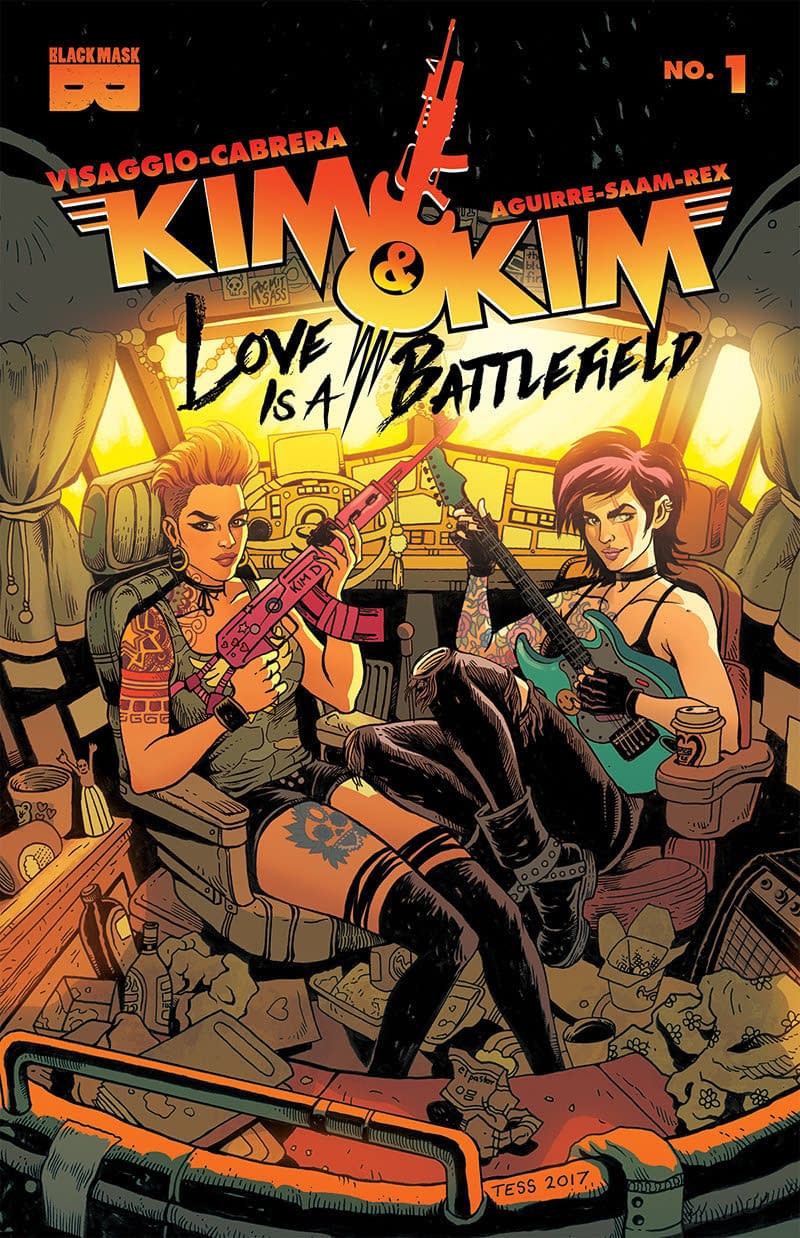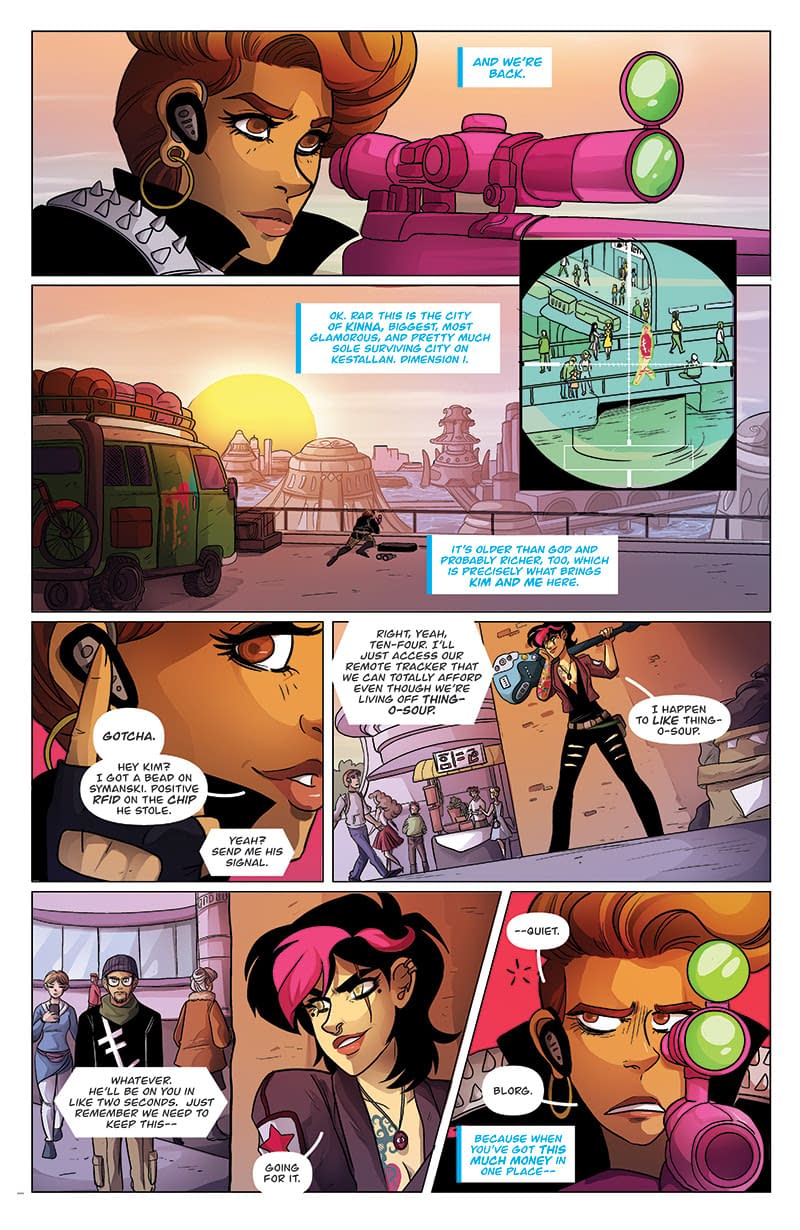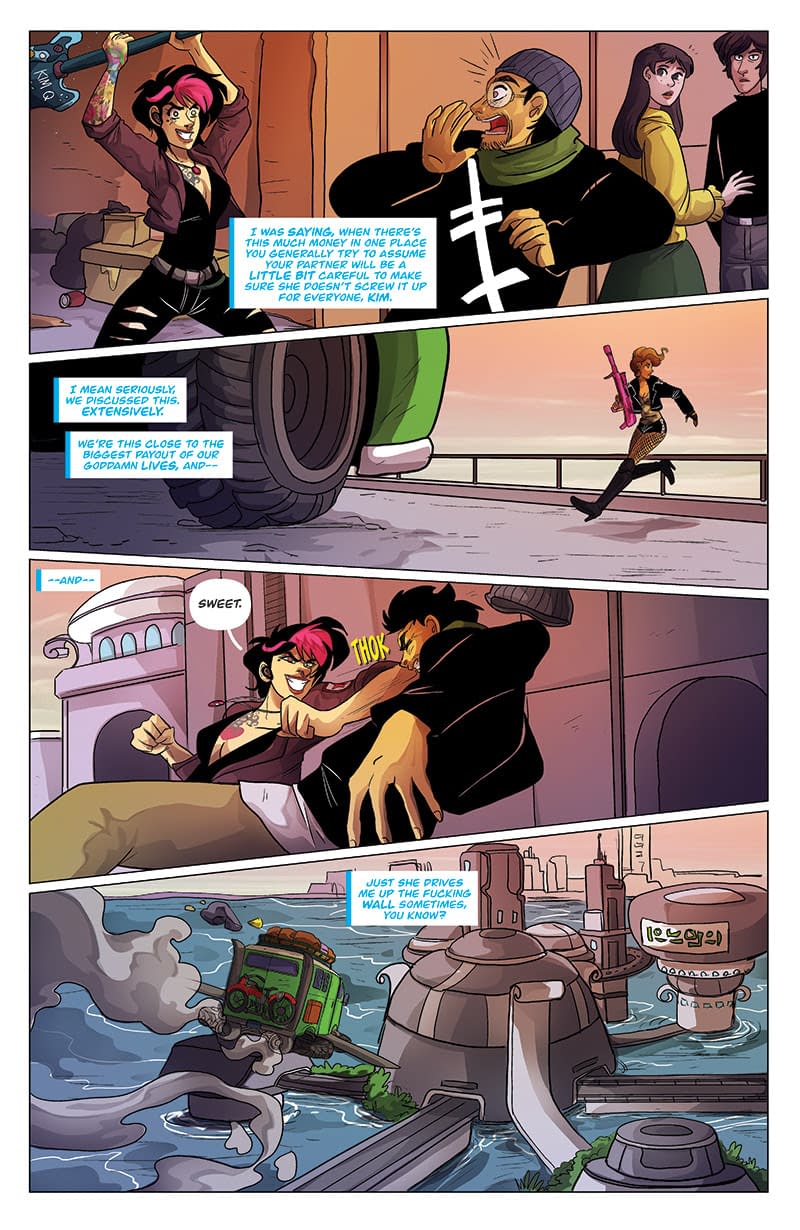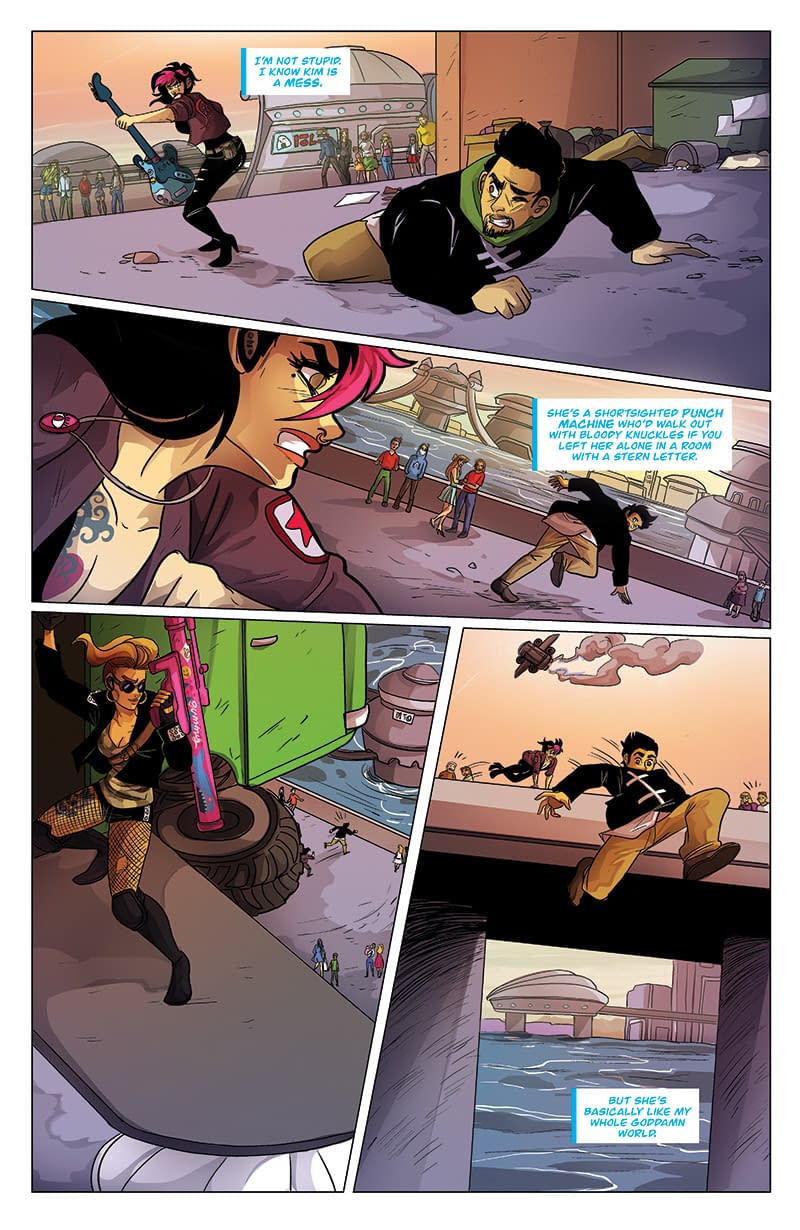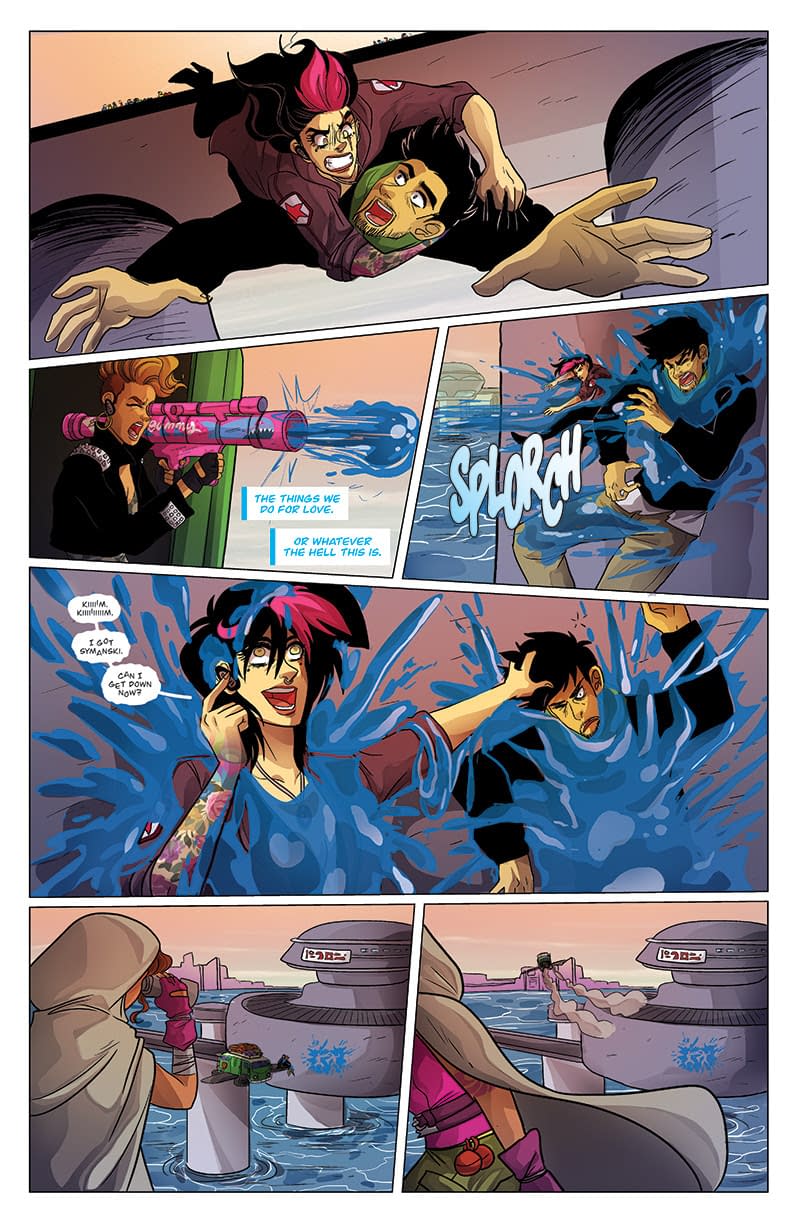 There's also a new issue of There's Nothing There in stores next week from Patrick Kindlon, Maria Llovet, and Jim Cambell, but the preview has boobs in it and we've been told we're not allowed to post it. So if you want to see the boobs, you'll have to go buy the comic (or Byrne-steal it, but don't do that, even though Black Mask is pretty punk rock and they probably wouldn't mind).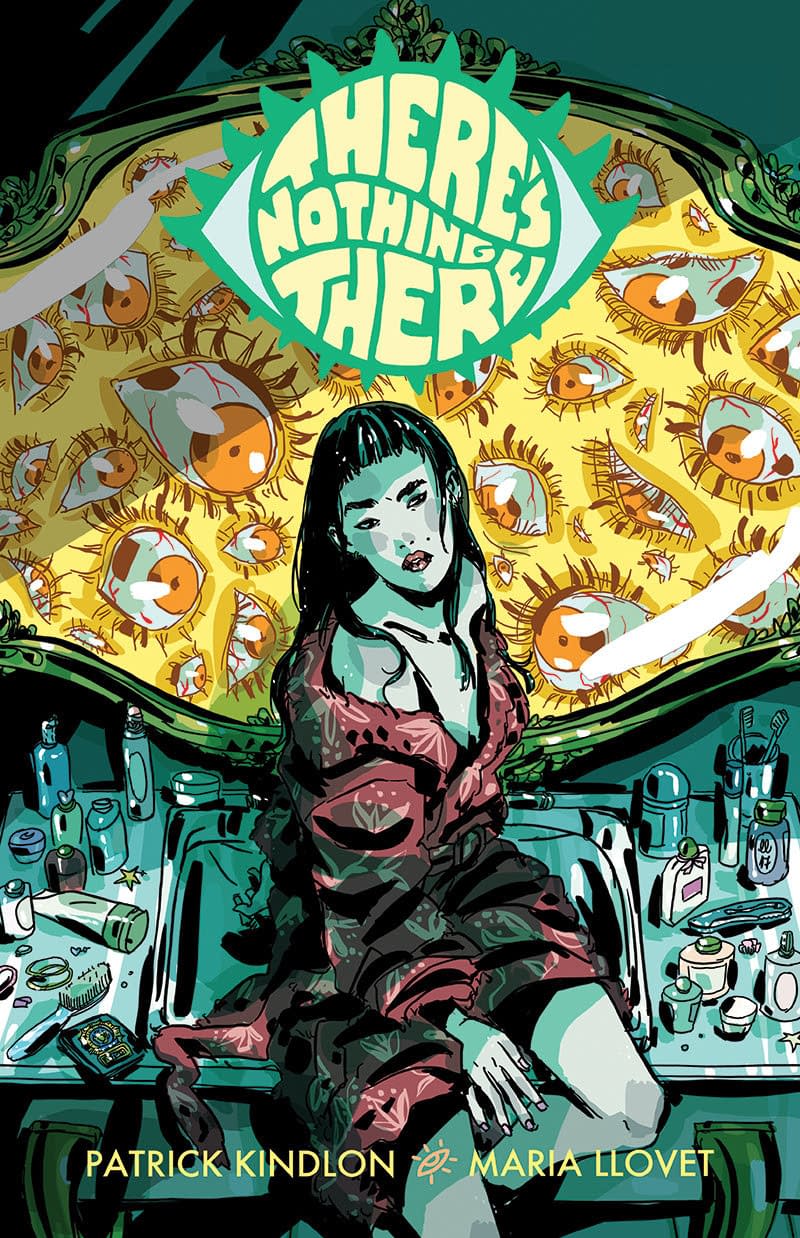 Both books are in stores Wednesday, July 5.