At Thought Bubble in Leeds this week, who should I run into but John Hendrick from Big Bang Comics in Dublin. Fresh from the ComiXology Marquee at the show where Lee Bermejo has been signing comic books and taking commissions.
And he had quite a few signed copies of Batman: Damned #1. Off to put them on eBay? Not a bit of it, these are for special customers of Big Bang only, for cover price (or thereabouts). It's good to be a Big Banger…
Signed (in gold pen) on the cover though. Not on the page – or member – in question. I mean, he has some taste.
Okay, maybe the Wordless signed Preview copy might get auctioned off. I mean, John does have his travel to pay for…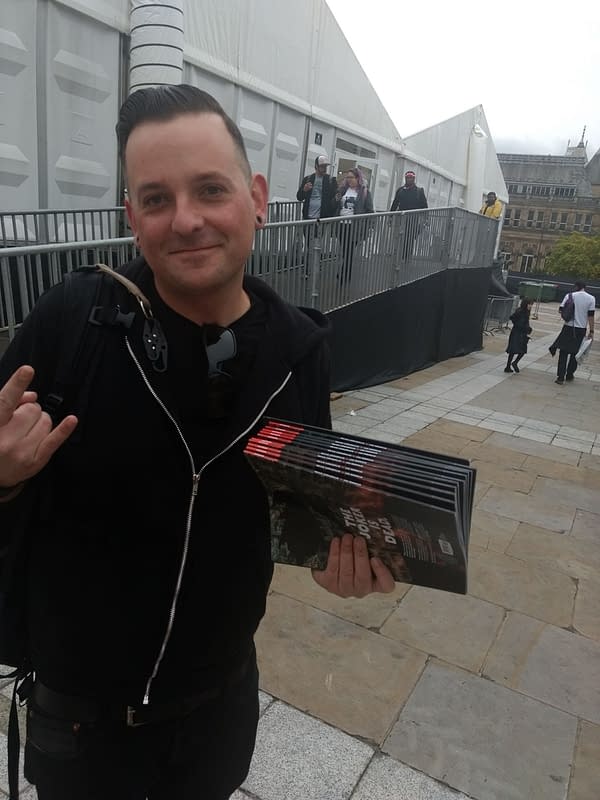 Enjoyed this article? Share it!