Moon and Mute director Duncan Jones has committed to making a movie based on the 2000AD comic book Rogue Trooper but the last update we got on that project was back in January of 2019. While that project appears to be stalling a bit Jones is now working with legendary comic creator and innovator, and former Bleeding Cool columnist, Alex De Campi on a new sci-fi graphic novel that is to form the third part of his thematic sci-fi trilogy, following Moon and Mute, named Madi: Once Upon A Time In The Future.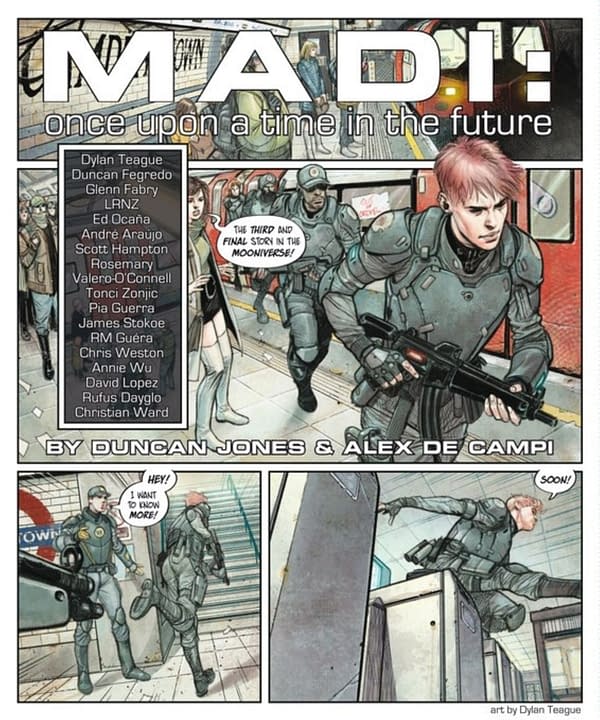 PLEASE WELCOME "MADI: Once Upon a Time in the Future" into your lives… An amazing array of art talent, a story I am very proud of, and a graphic novel you NEED in your lives!
Including the following creators Dylan Teague, Duncan Fegredo, LRNZ, Ed Ocana, Andre Araujo, Scott Hampton, Rosemary-Valero O'Connell, Tonci Zonjac, James Stokoe, Pia Guerra, Chris Weston, Rufus Dayglo, RM Guera, Annie Wu, David Lopez and Christian Ward. And he specifically calls out Glenn Fabry, who worked with Jones on Mute as a comic for Dark Horse Presents before the whole project was repurposed into a movie.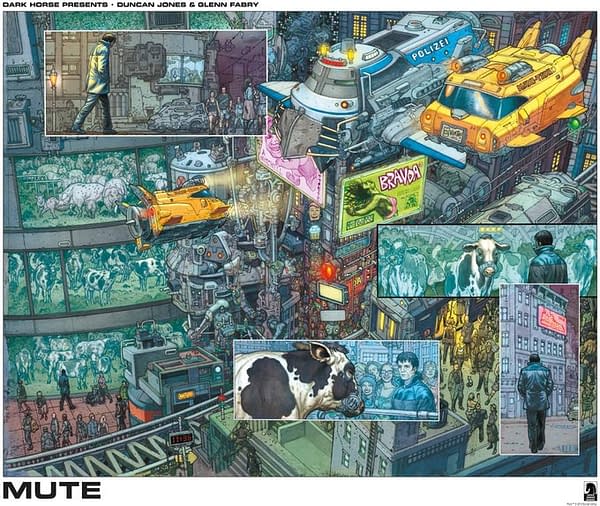 And a little chatter since…
We'll be announcing the colour art teams and the cover artists in the coming weeks, because we like to tease.

— Alex de Campi (@alexdecampi) March 9, 2020
Finished my Vietnam script. Now looking through some of LRNZ' beautiful roughs for his chapter of @ManMadeMoon's graphic novel MADI. It's a good morning.

(It still feels weird to finally be able to talk about MADI, after working for nine months in secret!)

— Alex de Campi (@alexdecampi) March 11, 2020
Moon – 60's style sci-fi kitchen sink drama
Mute – 70's style sci-fi noir
Madi – 80's style sci-fi action road movie pic.twitter.com/ds5xIZXFNr

— Duncan Jones (@ManMadeMoon) March 10, 2020
The story of MADI is particularly well-suited to splitting up among different artists; you will all have to wait and see just how well we pull it off!

— Alex de Campi (@alexdecampi) March 9, 2020
That competition gave me confidence that it could work.
(Competition pieces below. Not the book versions.)
What I wasn't so confident in, was how to translate a film script into a comic format, & how to organize the damn thing! That's where @alexdecampi came in as my Sherpa. pic.twitter.com/HnBqfsjXgJ

— Duncan Jones (@ManMadeMoon) March 9, 2020
David Bowie was an appreciator of fine comic books, the photo of him reading Viz on the train still gets a lot of play and it very much appears that he spread that love to Jones.
Enjoyed this article? Share it!