Dynamite And Atomic Robo Exclusives At ECCC
Here's a look at the Dynamite exclusive covers for ECCC, next weekend. One for Shadow Year One, another for Masks and two for the Red Team.
ComiXology and Red 5 are also trying something new, a convention-exclusive digital comic.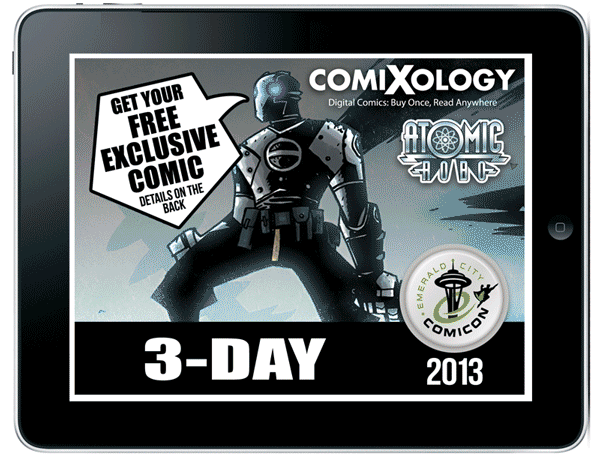 Every attendee will find a code on their ECCC badge to download a copy of Atomic Robo: Along Came a Tyrantula, written and drawn for the digital medium only, and using a number of layered effects that will be unreplicatable in print.
The comic will then be made available for sale, digitally, on March 6th, through ComiXology. The above clip gives an idea, but here are some screens I've seen that show why this has to be digitally only.

Lots of that kind of thing.
I can't make it to ECCC myself, but Bleeding Cool should have a fair few guys and gals on the ground, trying to keep out ears open…. do make them feel welcome!