We've had a lot of fun the last couple of dayslooking through the Marvel Book Previews #14, picking out a variety of bits and bobs of which we were previously unaware. But there's only so much one man can do, and there's plenty to read… what else jumps out at you amongst the various offerings from early 2018?
Do let us know if you encounter something else of interest and intrigue…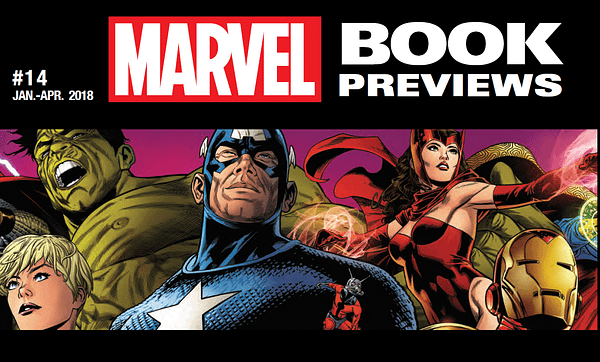 Enjoyed this article? Share it!