I don't who the new comic book publisher Epic Starfish is; I just know that they are based in Nashville, Tennessee.
And they have gone to the bother of registering four comic book names as trademarks, which is where I discovered they exist. So what are the names?
Epic Starfish, naturally.
Adventure All-Stars.
Starforce Dragonfly
Kingdom Ranger.
All registered for "Publications, namely, comic books, magazines, picture books, and e-books in illustrated form," which just about covers it.
Whether Marvel will let them get away with "Epic", I don't know.
They have a website too, with nothing on it but the following image…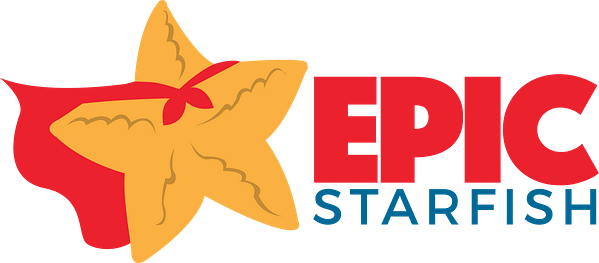 …Epic, indeed. If anyone knows any more, do let us know.
Enjoyed this article? Share it!