Excelsior! Comics, Classrooms and Kid-led Awards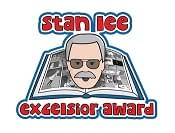 by Olly MacNamee
Long time reader, first time writer here at Bleeding Cool.
Having been a teacher for nearly two decades (gulp!) and a comic book fan for even longer, I have always looked for ways to get comics into the classroom but often it was linked to the curriculum and therefore, ultimately to assessment. Not, however, The Stan Lee's Excelsior Award, an award scheme that is voted for by British school pupils with one outright winner, as well as a 2nd and 3rd place, emerging over the coming weeks for each of the different categories: story, art, character, dialogue and cover.
I find that, like me as a teenager, comics can speak to 'da yoof' and offer them a way into reading that is often less intimidating than a thick set novel. It was certainly my preferred means of connecting with the world of literature at that age and without it I don't think I would have developed beyond the novels, plays and poetry offered by the National Curriculum. Something I always remind my own reticent readers in my classes about.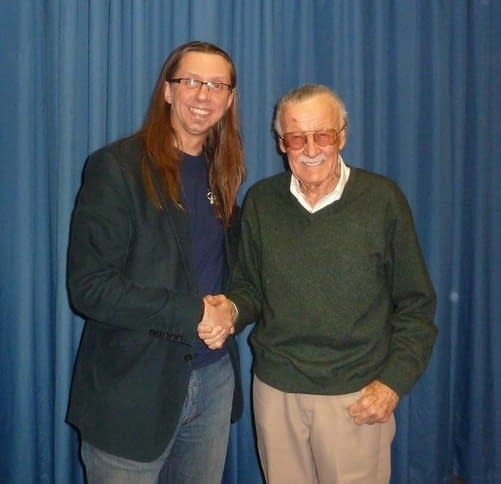 This award scheme, now it's fourth year and with 173 schools signed up for 2014, was originally set up in Sheffield by school librarian and fellow comic book aficionado, Paul Register, who wanted to promote reading for pleasure as well as raise the profile of comic books and their more mature sibling, the graphic novel, both in schools and libraries. At a time when many local libraries are closing a scheme like this could help keep the next generation of readers get switched onto reading and into libraries. It's not just free internet they've got there.
This year's shortlist, offering variety for all readers, are as follows:
The Indestructible Hulk: Agent of S.H.I.E.L.D. (Marvel)
Quantum and Woody: The World's Worst Superhero Team (Valiant)
The Judas Contract (DC Comics)
Aliens: The Inhuman Condition (Dark Horse)
Earth 2: The Gathering (DC Comics)
Sherlock Bones (Kodansha)
Captain America: Castaway in Dimension Z (Marvel)
The Halloween Legion (Dark Horse)
Personally, I think this is a great little set of titles that have obvious links to other multi-media projects (I have heard tell that there's a certain military themed superhero sequel out this year and we all liked Sherlock, right?) and offer reads that stretch the more experienced reader as well as offering something for less confident readers too. My 8-year-old daughter, Niamh, is currently enjoying The Halloween Legion ('It's spooky and fun', she informs me), so no excuses.
If you too are a like-minded educator (well, if you're a teacher and reading this, you must be) then it's not too late to join in. You can get all the details of how to register by just clicking here if you haven't yet clicked on the aforementioned website address above.
Well, I feel I've taken up enough of your time. As the Man himself would quip, 'Nuff said.
Olly MacNamee teaches English and Media, for his sins, in a school somewhere in Birmingham. Some days, even he doesn't know where it is. Follow him on twitter @ollymacnamee or read about his exploits at olly.macnamee@blogspot.co.uk. Or don't.