Posted in: Comics | Tagged: battlestar galactica, Comics, django, dynamite, entertainment, john carter, shaft, zorro
---
Exclusive First Look At Django/Zorro, John Carter And Shaft Shipping May 2015
We have a exclusive first look at Dynamite's 'media tie-in' titles that will be shipping in May of 2015 including the final issues of Battlestar Galactica: The Death of Apollo and Django / Zorro.
BATTLESTAR GALACTICA: THE DEATH OF APOLLO #6 (OF 6)
Covers: Mike Mayhew, Dietrich Smith and Livio Ramondelli Writer: Dan Abnett Art: Dietrich Smith
Starbuck and Athena have refused to accept that Apollo is gone, and their unsanctioned mission to prove that he survived has led to catastrophic consequences for the Fleet. After years of silence, the Cylons have found humanity again, and are closing in greater numbers than ever before to complete the extinction of mankind.
DJANGO / ZORRO #7 (OF 7)
Covers: Jae Lee and Francesco Francavilla Writer: Quentin Tarantino, Matt Wagner Art: Esteve Polls
The epic pairing of these legendary heroes reaches its smashing conclusion in an extra-long, nail-biting finale. The action boils over this issue as both Django and Zorro battle to defeat the powerful Archduke of Arizona and shatter his sinister hold over the indigenous Yaqui people. Django finds he can no longer sit still as he sees an entirely different race enslaved under the yoke of a cruel master. And Diego de la Vega must deal with stunning heartache and loss even as he pushes ahead in his never-ending quest for justice. 30 pulse-pounding pages of story and art provide a rousing finish to this spectacular and ground-breaking series—the first official sequel to a film by Quentin Tarantino. Scripted by Eisner-award winner Matt Wagner and featuring art by Esteve Pols and colors by Brennan Wagner.
JOHN CARTER: WARLORD OF MARS #7
Covers: Ed Benes, Bart Sears and Emanuela Lupacchino Writer: Ron Marz Art: Abhishek Malsuni
John Carter and Dejah Thoris have survived the invasion of Mars, but rest and relaxation are not in their future. Marooned in the crumbling remains of an ancient city, John and Dejah are beset by mysterious enemies. When John is struck down, it falls to Dejah to protect her beloved, and find some way to escape the certain death that stalks them.
SHAFT #6
Covers: Denys Cowan, Bill Sienkiewicz and Francesco Francavilla Writer: David Walker Art: Bilquis Evely
The critically acclaimed comic book debut of Shaft comes to a violent end in a hard-boiled climax of retribution, revenge, and betrayal. The first big case of private detective John Shaft's career has come with a high price. Shaft has it all figured out, but the bodies haven't finished dropping, and there are still scores to settle. With the ghosts of his past looking over his shoulder, and his enemies in his sights, Shaft makes his final play. ---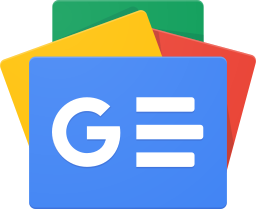 Stay up-to-date and support the site by following Bleeding Cool on Google News today!