Extinction, Descent And Frenemies Teasers – Marvel At NYCC The Zero #1 team work on something… Avengerish. Is this something Winter Soldierish? And if this is Secret Avengers, what was the Defend thing? Secret Defenders?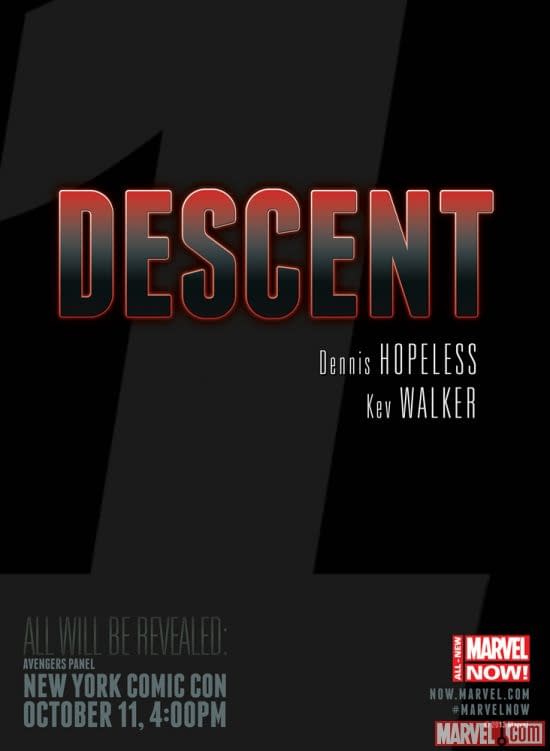 Is this Hopeless and Walker's sequel to Avengers Arena? Avenger Down?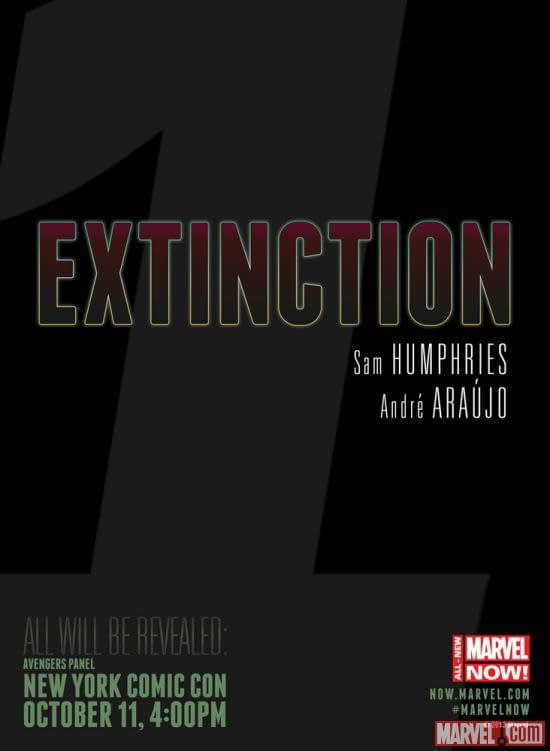 The Avengers A.I. team… presumably this is… Avengers A.I.
What's becoming clear with these teasers that, even though they all have a 1 on the front, they won't all be relaunches. Indeed, many ongoing series will have the .NOW decimal postfix after the issue number. But odds are, either way, they'll still manage to get #1 on the cover. Hey, it worked for Villains Month.