Fine Artist Dean Stuart's First Graphic Novel Is About Dementia
Dean Stuart is an illustrator and a gallery artist, with a BFA Illustration from the California College of the Arts and works out of his studio space at The Compound Gallery in Oakland, CA, as a fine artist and illustrator for magazines, books, and galleries. ou can see some of his phenomenal work, right here. But he is now moving into the world of graphic novels. His first title, a middle-grade graphic novel The Man Who Lives Inside His Head will be published by Liza Kaplan at Philomel Penguin Book along with a second unnamed second title.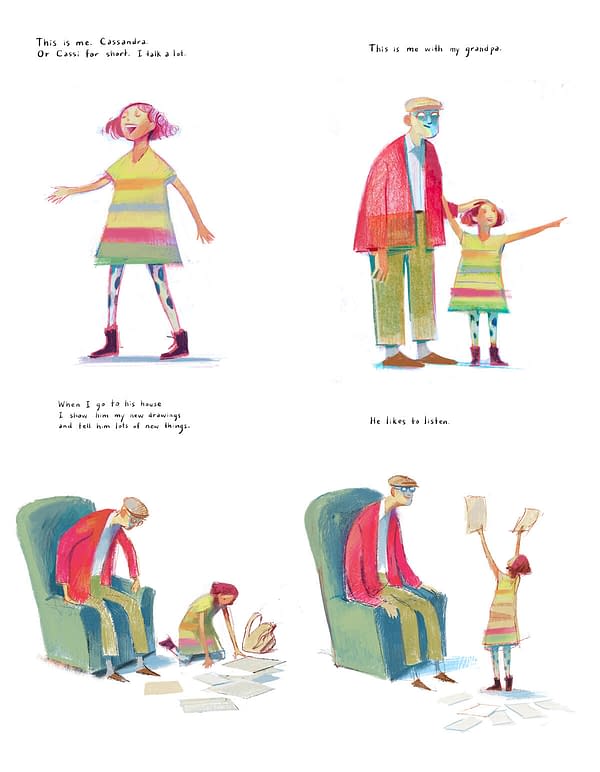 Cassi's grandpa has dementia. Cassi doesn't know what that means but she knows her grandpa can tell great stories and she loves when he teaches her to whistle and snap her fingers to a rhythm.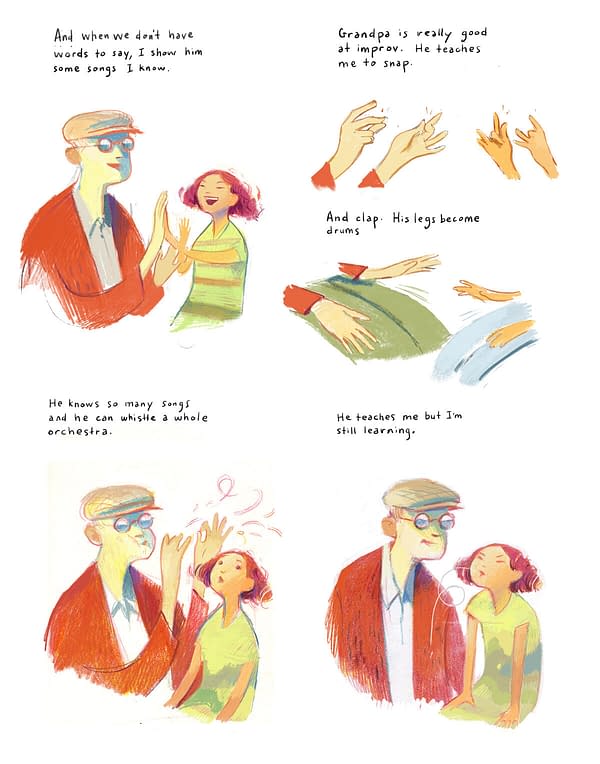 While playing hide and go seek, he wanders off, confused and lost. Cassi realizes he is gone and goes looking for him. Wandering through the forest she stumbles upon a giant house the shape of his head. Her grandmother is tending the garden outside and encourages her to go in and find him.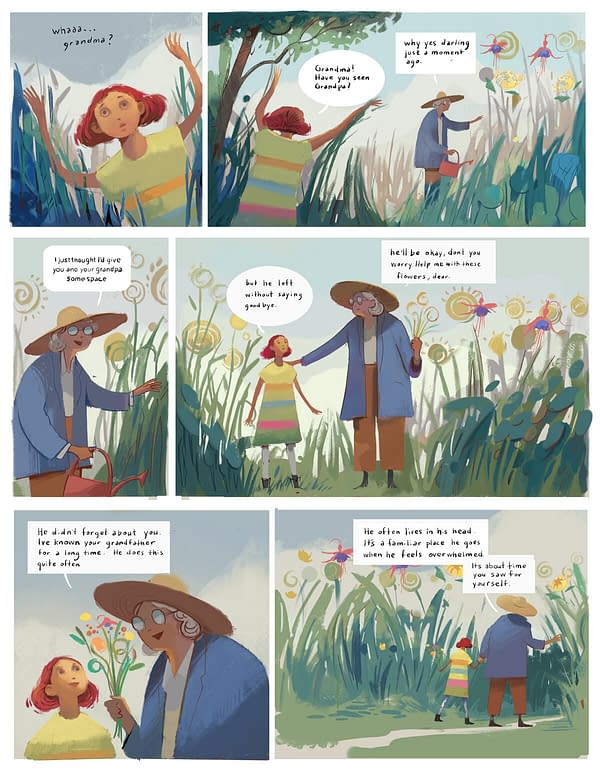 Through the house, she loses track of her grandpa and rediscovers him at different stages of his life, younger at each encounter. Cassi helps her grandpa escape old memories, scary events, and overcome inner fears.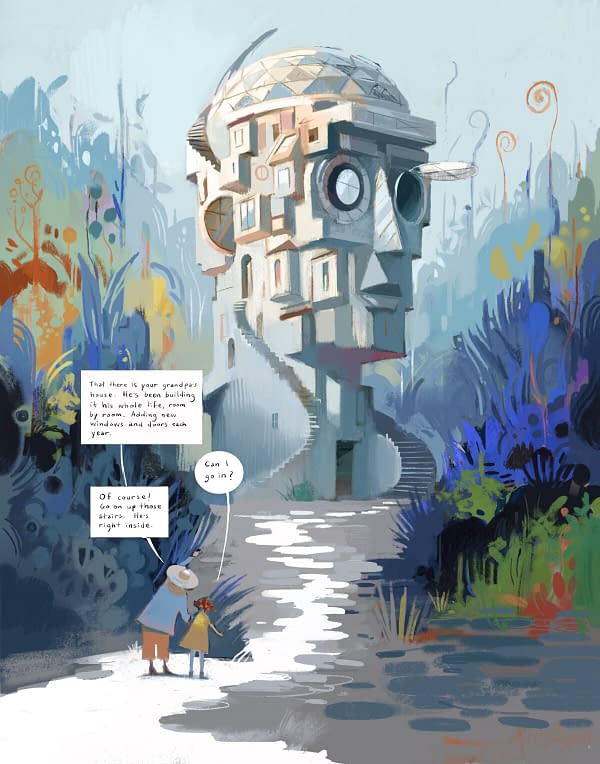 Eventually she meets him at her age. The boy attempts to whistle but cannot. Cassi teaches him and suddenly realizes she has learned herself.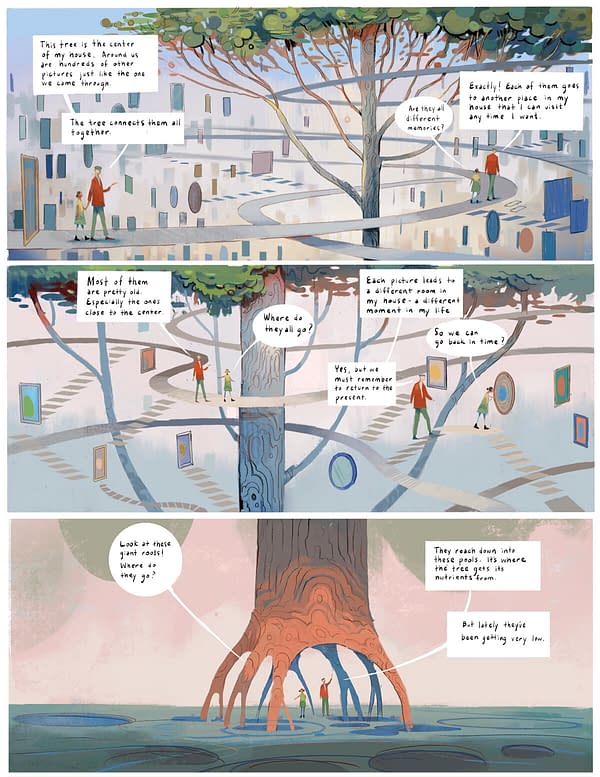 She says goodbye to the boy and runs back through the house whistling and finds her grandpa at his old age- and he laughs and whistles back. They rejoice and leave the old house back together again.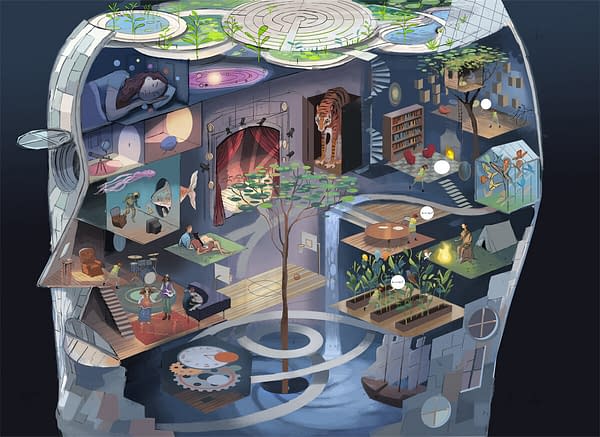 The Man Who Lives Inside His Head by Dean Stuart will be published in the summer of 2022 and Dean's agent Alice Sutherland-Hawes at Madeleine Milburn Literary Agency did the deal for world rights.