Fire Leaves Spiegle Art Book In Short Supply With the rekindled interesting in the Gold Key Comics lately, it seems ironic that an art book celebrating the life of former Gold Key artist Dan Spiegle has been suddenly shorted.
TwoMorrows Publishing routinely overprints there runs and has the bulk of the overprint kept in their printers warehouse. Well, their printer had a warehouse fire and hundreds of copies of Dan Spiegle: A Life In Comic Art were destroyed. The book written by John Coates (The Art of Nick Cardy) was published last summer to positive reviews is down to a few copies left for sale at www.twomorrows.com or through Diamond Distributors and Amazon.

TwoMorrows has said that even though the book has done well, they are not likely to do a reprinting. Once the available copies are sold that will be it.
Dan Spiegle: A Life In Comic Art documents the career and life of one of the most respected—and hardest working—comic artists of the last sixty years, with a career spanning the Golden Age of comics through the Modern era. From his beginnings on the Hopalong Cassidy newspaper strip, to his thirty-year tenure on Dell and Gold Key's licensed TV and Movie adaptions (Lost in Space, Korak, Magnus Robot Fighter, Mighty Sampson, Buck Rogers), Dan's work is admired by fans and professionals alike. During the 1980s, he worked at DC Comics on Batman, Unknown Soldier, Tomahawk, Jonah Hex, Teen Titans, and the fan-favorite reboot of Blackhawk (taking the character back to its World War II roots), as well as his popular Crossfire series for Eclipse Comics, Dark Horse's Indiana Jones series, and more.

In this book, author John Coates documents Dan's entire life in comics, through interviews filled with insight into the comic industry, colorful anecdotes of meeting celebrities, plus an examination of Dan's artistic process from script to finished drawing, as well as personal reflections by Dan's family on growing up with a father in comics. It includes dozens of images of Dan's work, along with personal photos of family and industry peers, and numerous private commission drawings. Anyone who read comics between the mid-1950s through the 2000s probably enjoyed a comic with Dan's art. Now they can learn about his life in comic art.
The book includes an introduction by Mark Evanier and an afterwards by Sergio Argones. A digital preview of the book is available here.
---
---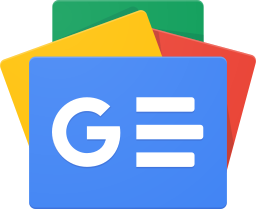 Stay up-to-date and support the site by following Bleeding Cool on Google News today!