 This is the first glimpse of artwork we've had from creator Frank Cho's upcoming fantasy series Dragon Line for Image Comics mentioned here back in 2007.
Straight from his Abes And Babes website, along with his one photo from San Diego, the picture below shows his progress so far…
With current schedules, he hopes to have it finished for Spring next year.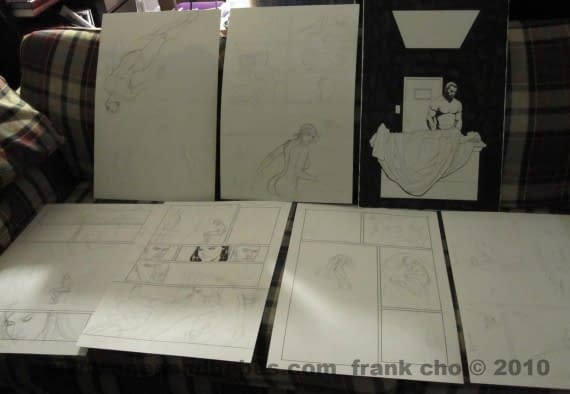 Enjoyed this article? Share it!