First Second Publishes Cathy G Johnson' Breakaways and Colleen Af Venable and Ellen T Crenshaw's Kiss Number 8 in March 2019 Solicits
Two graphic novels from First Second Press in March 2019 – both in hardcover and softcover…
BREAKAWAYS GN
JAN191905
(W) Cathy G Johnson (A/CA) Cathy G Johnson
A powerful middle-grade graphic novel about a soccer team full of misfits and the unlikely friendships forged on and off the field. Faith, an introverted fifth grader with a vivid imagination, starts middle school worrying about how she will fit in. To her surprise, Amanda, a popular eighth grader, convinces her to join the school soccer team, the Bloodhounds. Having never played soccer in her life, Faith ends up on the C team, a ragtag group with a tendency for drama over teamwork. Despite their losing streak, Faith and her fellow teammates form strong bonds both on and off the soccer field, which challenge their notions of loyalty, identity, friendship, and unity. The Breakaways is a positive exploration of the complexity of female friendships, as well as the ups and downs of middle school life. Cathy G. Johnson brings this diverse and spirited group of girls to life with her joyful art style and honest, thoughtful writing. Available in softcover and hardcover editions.
In Shops: Mar 06, 2019
Final Orders Due: Feb 01, 2019
SRP: $12.99
KISS NUMBER 8 GN (MR)
JAN191907
(W) Colleen Af Venable (A) Ellen T Crenshaw
A layered, funny, sharp-edged story of teen sexuality and family secrets
Mads is pretty happy with her life. She goes to church with her family, and minor league baseball games with her dad. She goofs off with her best friend Cat, and has thus far managed to avoid getting kissed by Adam, the boy next door. It's everything she hoped high school would be… until all of a sudden, it's not.
Her dad is hiding something big-so big it could tear her family apart. And that's just the beginning of her problems: Mads is starting to figure out that she doesn't want to kiss Adam… because the only person she wants to kiss is Cat.
Just like that, Mads's tidy little life has gotten epically messy-and epically heartbreaking. And when your heart is broken, it takes more than an awkward, uncomfortable, tooth-clashing, friendship-ending kiss to put things right again.
It takes a whole bunch of them.
Available in softcover and hardcover editions.
In Shops: Mar 13, 2019
Final Orders Due: Feb 01, 2019
SRP: $17.99
---
---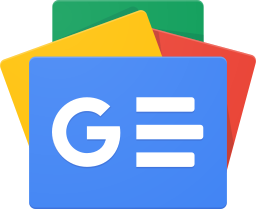 Stay up-to-date and support the site by following Bleeding Cool on Google News today!