Posted in: Comics | Tagged: ant man, bob layton, Comics, David Michelinie, entertainment, hank pym, marvel, Scott Lang, Yellow Jacket
---
The First Time I Met Ant-Man, He Got Really Close To Tony Stark
With all the buzz about Ant-Man right now and the talk about using Scott Lang over Hank Pym or Eric O'Grady… it made me look back at when I first saw the character and why he's always had a special place in my heart. Now I'm in my mid-40s which put me at reading comics in the late 70 and early 80s. I don't think I got it new, but I remember picking up Iron Man #133 (published April 1980) and seeing a classic dramatic cover.
The issue was written by David Michelinie and drawn by Bob Layton. Whenever I think of Iron Man, he looks like a Layton drawing to me and I read everything Iron Man I could get my hands on after coming across this comic.The issue was simple.. in the previous comic (one I have still never read) Iron Man and Hulk fight and Shell-head finally defeats the green goliath. But in doing so, Tony Stark's armor is damaged so bad that not only does it stop working… but he is trapped inside. Enter the all-new Ant-Man as we learn that he is ex-thief Scott Lang and he's Stark's only chance to get out of the suit alive. This becomes a classic science fiction tale as Lang shrinks down and enters Iron Man's armor through the only port available, his boot jet. Then has to work his way up through the armor as the inner-workings of the suit try to repel this foreign invader. This wasn't a new concept, but it was done very well and showcased Lang in a unique way. We get to see him be a hero and risk his own life to save Stark where the villain is the Iron Man armor.
This was a classic 80s Marvel Comic with dramatic dialogue and art and as a 10-year old I was hooked. So for me, Ant-Man was Scott Lang from the beginning and Hank Pym was Yellow Jacket, another character I loved but those shoulder things must have made it easy for villains to sneak up on him. Now in the movie we get Lang, Pym, Ant-Man and Yellow Jacket? I'm in.
---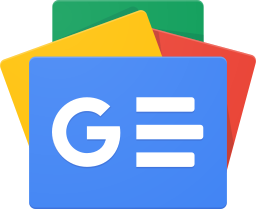 Stay up-to-date and support the site by following Bleeding Cool on Google News today!