Harry Potter's First Illustrator Creates Scarlett Hart, Monster Hunter, a "Gothic Tintin" from First Second in April 2018 Solicits
Thomas Taylor is best known for drawing the cover to the first Harry Potter novel, The Philosopher's Stone.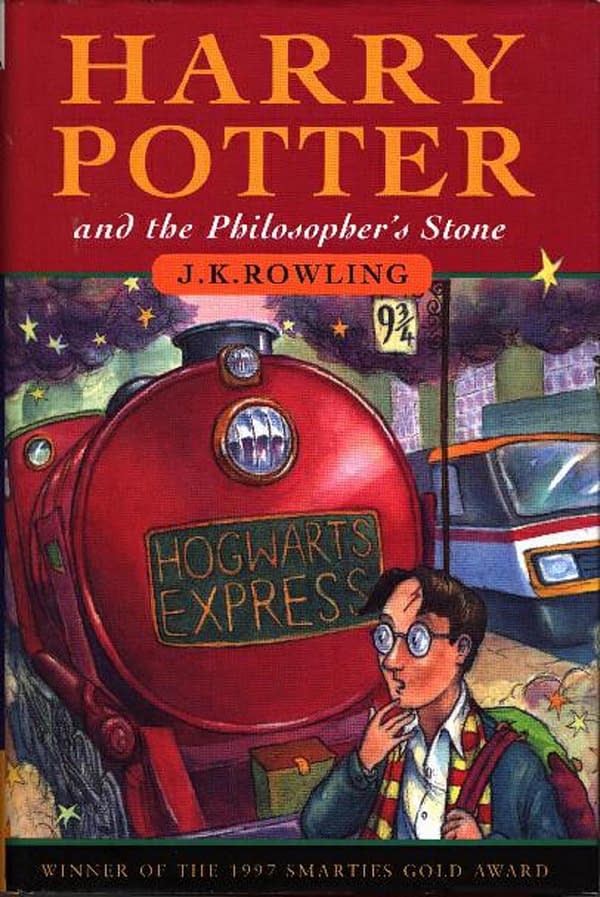 Yes, that one. But he has also written and illustrated a number of books, including the Dan and the Dead series.
And now has taken the plunge into comic books, with Scarlett Hart, Monster Hunter written by Marcus Sedgwick. And describing it as "Gothic Tintin".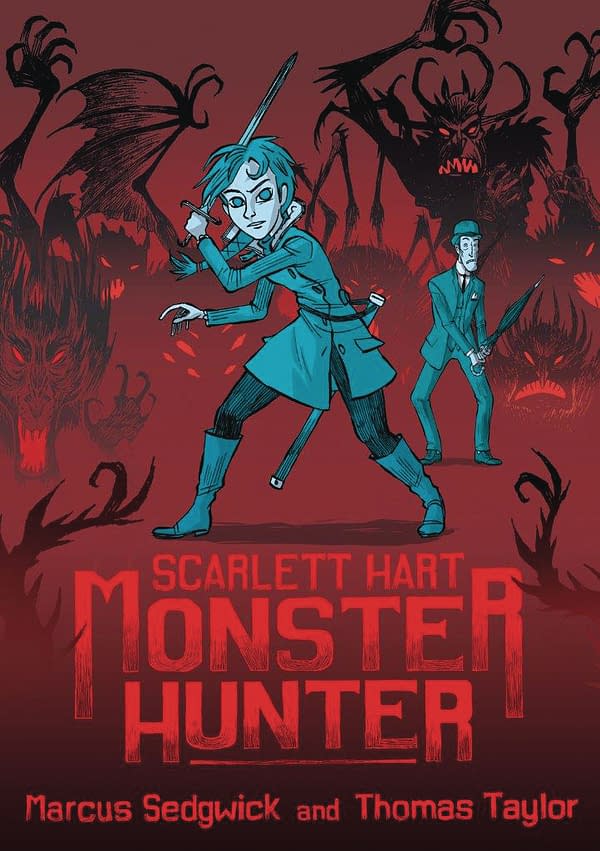 Taylor describes it thus:
Scarlett hunts monsters in an alternative 1920s setting, somewhere between the Suffolk of Black Shuck and the New England of Lovecraft. She does a lot of this from the driving seat of a souped-up motorcar, under the baleful eye of her lugubrious manservant Napoleon. Her equipment may be steampunk Heath Robinson, but her courage is all her own, and more than enough to keep gargoyles in their place (on the Cathedral façade).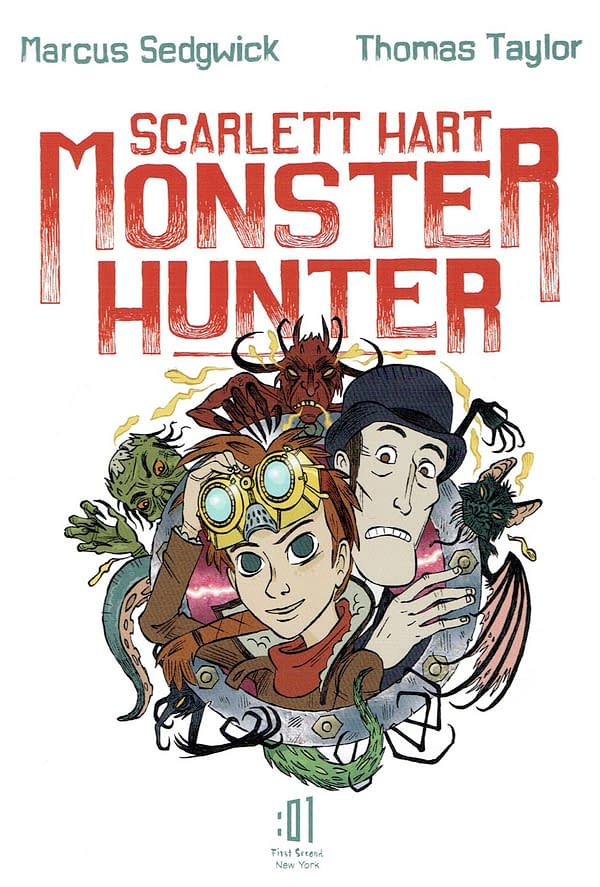 And Sedgewick's take…
SCARLETT HART, orphaned daughter of two legendary monster hunters, is determined to carry on in her parents' footsteps—even if The Royal Academy for the Pursuit and Eradication of Zoological Eccentricities says she's too young to fight perilous horrors. But whether it's creepy mummies or a horrid hound, Scarlett won't back down, and with the help of her loyal butler and a lot of clever gadgets, she's on the case.

With her parent's arch-rival, Count Stankovic, ratting her out to T.R.A.P.E.Z.E. and taking all the monster-catching rewards for himself, it's getting hard for Scarlett to do what she was born to do. And when more monsters start mysteriously manifesting than ever before, Scarlett knows she has to get to the bottom of it and save the city… whatever the danger!

In this first adventure for middle-grade readers, Marcus Sedgwick teams up with Thomas Taylor (illustrator of the original edition of Harry Potter and the Philosopher's Stone) to create a rip-roaring romp full of hairy horrors, villainous villains, and introducing the world's toughest monster hunter—Scarlett Hart!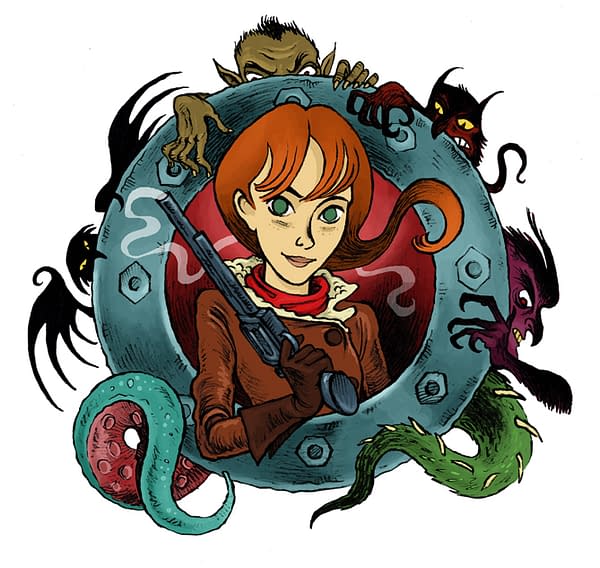 The book will be published in April by First Second. Who have a number of other books solicited in next week's Previews.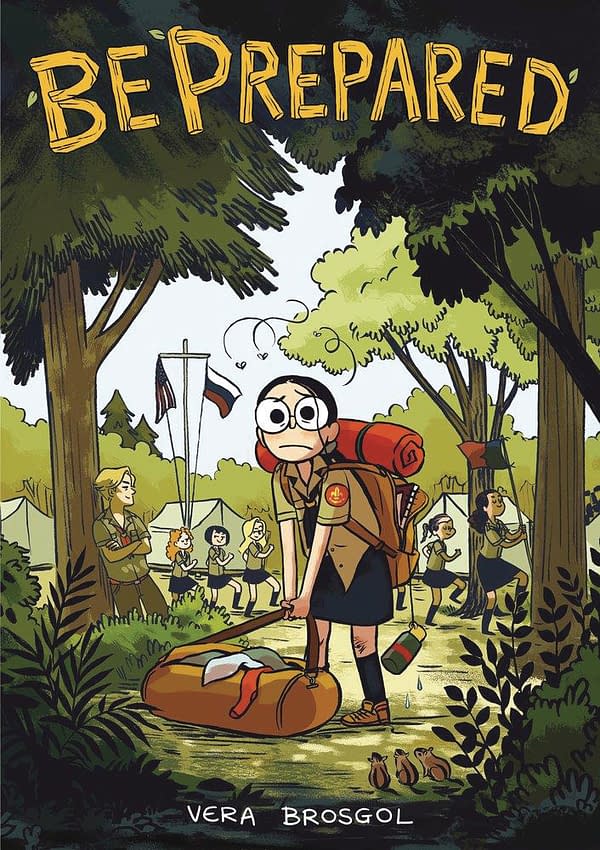 BE PREPARED GN (C: 1-1-0)
(W/A/CA) Vera Brosgol
All Vera wants to do is fit in, but that's not easy for a Russian girl in the suburbs. Her friends live in fancy houses and their parents can afford to send them to the best summer camps. Vera's single mother can't afford that sort of luxury, but there's one summer camp in her price range — Russian summer camp. Vera is sure she's found the one place she can fit in, but camp is far from what she imagined. And nothing could prepare her for all the "cool girl" drama, endless Russian history lessons, and outhouses straight out of nightmares! Available in softcover and hardcover editions. (STL076487) (C: 1-1-0) NOTE: Not available in the U.K. (May Purchase from U.K. Vendor)
SC, 6×9, 256pgs, FC SRP: $12.99
BE PREPARED HC GN (C: 1-1-0)
(W/A/CA) Vera Brosgol
HC, 6×9, 256pgs, FC SRP: $22.99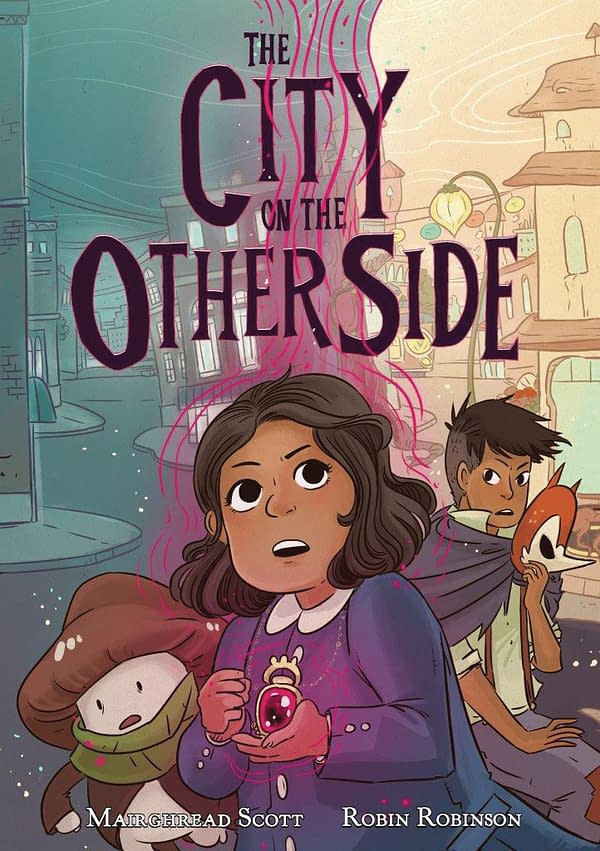 CITY ON OTHER SIDE GN (C: 1-1-0)
(W) Mairghread Scott (A/CA) Robin Robinson
When a wealthy and sheltered young girl stumbles into a pitched war between two fairy kingdoms, the fate of San Francisco itself hangs in the balance! The first decade of the twentieth century is coming to a close, and San Francisco is still recovering from the great earthquake of 1906. Isabel watched the destruction safely from her window, sheltered within her high-society world. Isabel isn't the kind of girl who goes on adventures. But that all changes when she stumbles through the invisible barrier that separates the human world from the fairy world. She quickly finds herself caught up in an age-old war and fighting on the side of the Seelie, the good fairies. Available in softcover and hardcover editions. (STL076479) (C: 1-1-0) NOTE: Not available in the U.K. (May Purchase from U.K. Vendor)
SC, 6×9, 224pgs, FC SRP: $16.99
CITY ON OTHER SIDE HC GN (C: 1-1-0)
(W) Mairghread Scott (A/CA) Robin Robinson
HC, 6×9, 224pgs, FC SRP: $23.99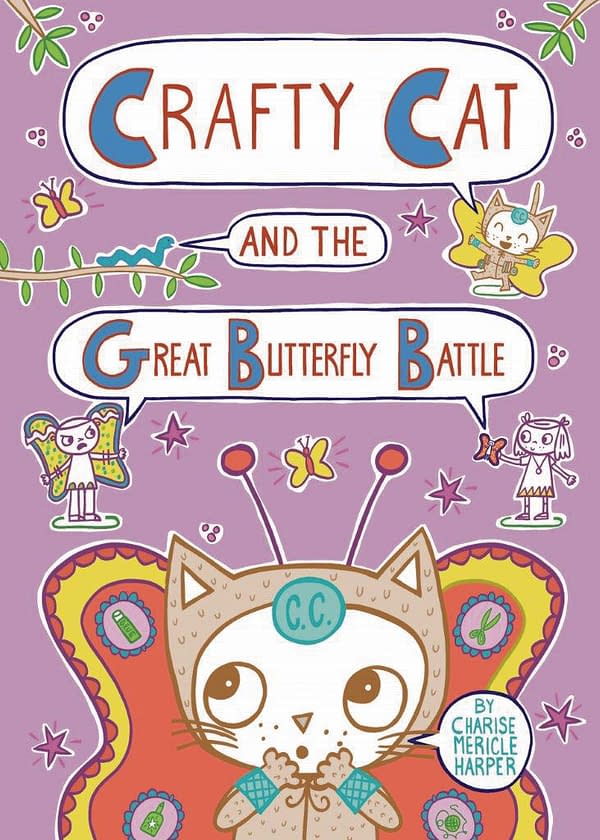 CRAFTY CAT & GREAT BUTTERFLY GN (C: 1-1-0)
(W/A/CA) Charise Mericle Harper
With her awesome crafting powers, Crafty Cat can solve any problem! This is the final volume of the exciting new trilogy from beloved author and cartoonist Charise Mericle Harper. Second grade isn't always a breeze for Birdie. There are just so many opportunities to embarrass herself! But Birdie's got a secret weapon that nobody knows about: her alter-ego, Crafty Cat! Birdie can become Crafty Cat without anyone noticing, and she always manages to get herself out of a jam using her awesome crafting skills! Everyone is excited about the school play and its lead role, the super-sparkly butterfly. Bossy Anya wants the part for herself. It will take all of Birdie's crafting skills to convince her class that she should be the star. (STL076476) (C: 1-1-0)
HC, 6×9, 128pgs, FC SRP: $13.99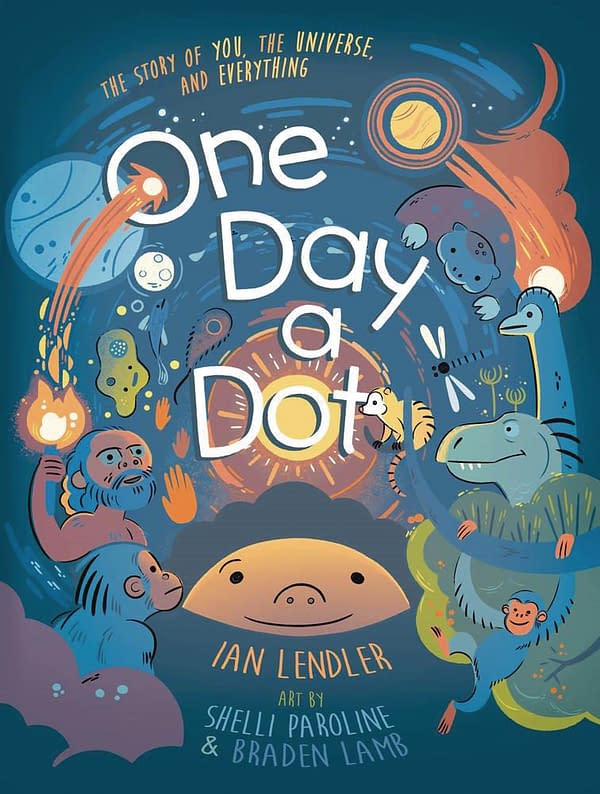 ONE DAY A DOT HC (C: 1-1-0)
(W) Ian Lendler (A) Shelli Paroline (CA) Braden Lamb
One Day a Dot explores the age-old question: Where did we come from? Where did everything come from? Starting with one tiny dot and continuing through the Big Bang to the rise of human societies, the story of our universe is told in simple and vivid terms. But the biggest question of all cannot be answered: Where did that one dot come from? One Day a Dot is a beautiful and vibrant picture book that uses the visual motif of circles as to guide young readers through the stages of life on Earth. (STL076484) (C: 1-1-0) NOTE: Not available in the U.K. (May Purchase from U.K. Vendor)
HC, 6×9, 40pgs, FC SRP: $17.99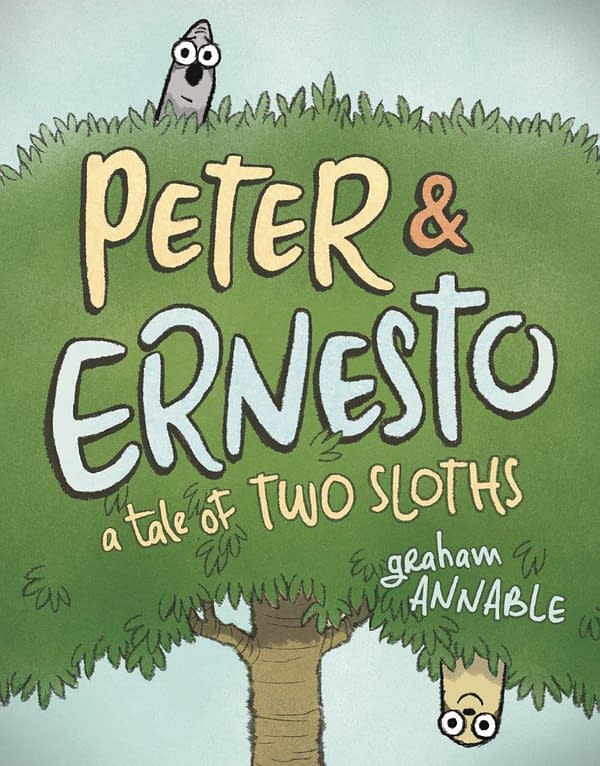 PETER & ERNESTO TALE OF TWO SLOTHS HC (C: 1-1-0)
(W/A/CA) Annable Graham
A timeless friendship story in the vein of Frog & Toad from Box Trolls director Graham Annable. Peter and Ernesto are sloths. Peter and Ernesto are friends. But Peter and Ernesto are nothing alike. Peter loves their tree and never wants to leave, while Ernesto loves the sky and wants to see it from every place on Earth. When Ernesto leaves to have a grand adventure, Peter stays behind and frets. The two friends grow even closer in separation, as Peter the homebody expands his horizons and Ernesto the wanderer learns the value of home. With ridiculously cute art and simple, funny text, their reunion is even more adorable than you are imagining. (STL076475) (C: 1-1-0) NOTE: Not available in the U.K. (May Purchase from U.K. Vendor)
HC, 7×9, 128pgs, FC SRP: $17.99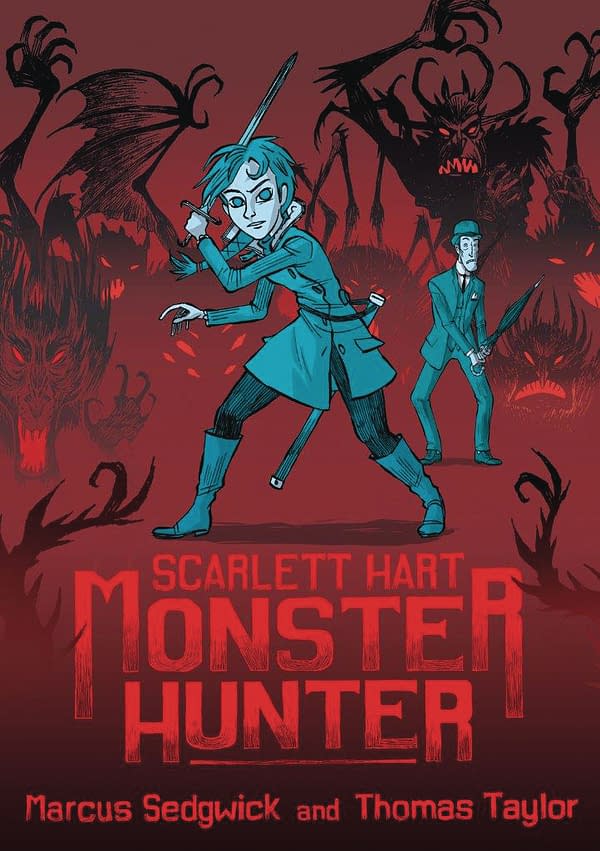 SCARLETT HART MONSTER HUNTER GN VOL 01 (C: 1-1-0)
(W) Marcus Sedgwick (A/CA) Thomas Taylor
Monsters, quake in your boots! Scarlett Hart, the (unlicensed) monster hunter, is coming for you! Scarlett Hart is the last of a long line of monster hunters, and this stubborn young orphan is determined to carry on her dead parents' work even if she's too young to be licensed by the monster hunters union. With the help of her loyal butler and a lot of awesome gadgets, Scarlett is out to slay monsters-and to take down the corrupt monster hunter who killed her parents! Marcus Sedgwick has turned his pen to middle-grade adventure storytelling. Scarlett Hart: Monster Hunter, with Thomas Taylor (known for his illustrations in the British editions of Harry Potter) on the art, is a joyous, goofy, and above-all sincere adventure. Available in softcover and hardcover editions. (STL076467) (C: 1-1-0) NOTE: Not available in the U.K. (May Purchase from U.K. Vendor)
SC, 6×9, 208pgs, FC SRP: $16.99
SCARLETT HART MONSTER HUNTER HC GN VOL 01 (C: 1-1-0)
HC, 6×9, 208pgs, FC SRP: $23.99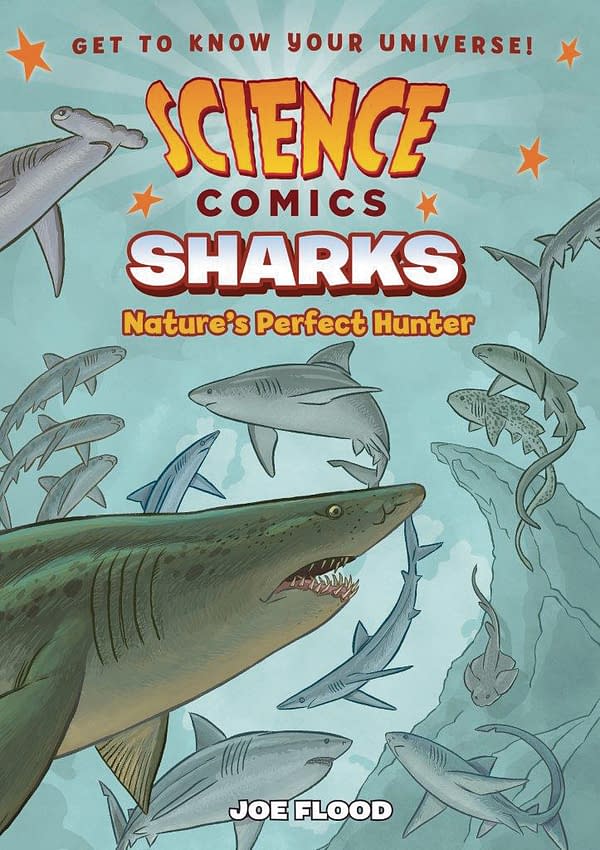 SCIENCE COMICS ROBOTS & DRONES GN (C: 1-1-0)
(W/A/CA) Joe Flood
Take the plunge with sharks in this volume of Science Comics, an action-packed nonfiction graphic novel series for middle-grade readers! Every volume is a complete introduction to a particular topic. These gorgeously illustrated graphic novels offer wildly entertaining views of their subjects. Whether you're a fourth grader doing a natural science unit at school or a thirty-year-old with a secret passion for airplanes, these books are for you! In this volume, we explore one of the most unfairly villainized and Hollywood-famous underwater predators. With their 400-million year history, their vital role in maintaining the ecosystem, their incredible specialized adaptations, and their various unique species, there is a lot more to sharks than just their ferocious jaws. Available in softcover and hardcover editions. (STL076472) (C: 1-1-0) NOTE: Not available in the U.K. (May Purchase from U.K. Vendor)
SC, 7×9, 128pgs, FC SRP: $12.99
SCIENCE COMICS ROBOTS & DRONES HC GN (C: 1-1-0)
(W/A/CA) Joe Flood
HC, 7×9, 128pgs, FC SRP: $19.99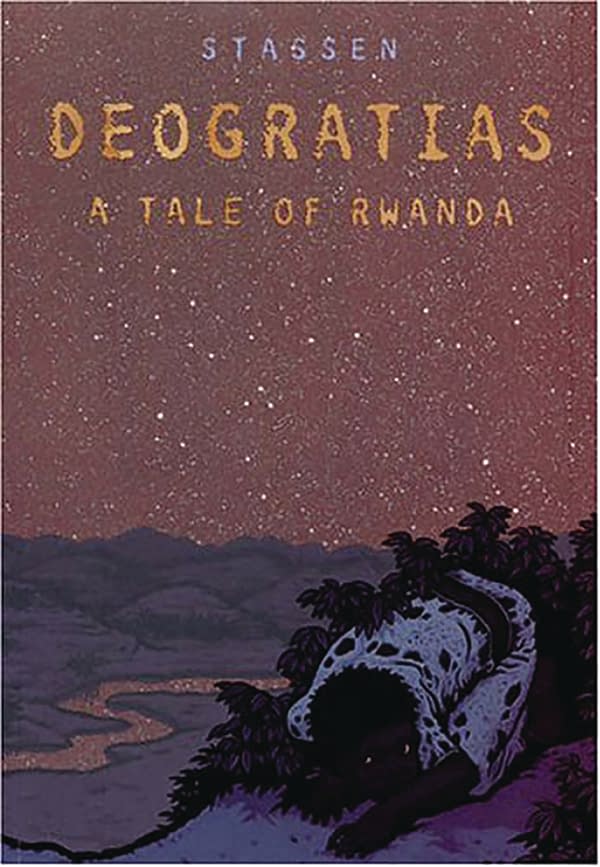 DEOGRATIAS TALE OF RWANDA GN NEW PTG (C: 0-1-0)
(W/A/CA) J. P. Stassen
Deogratias is just a boy. Bénigne is just a girl. They're teenagers like teenagers everywhere, only he is a Hutu, and she is a Tutsi — so say their ID cards. In 1994, Rwanda was the site of a swift and gruesome genocide; the world watched and did nothing. In less than a hundred days, eight hundred thousand human beings were hacked to death. Stassen's interweaving of the aftermath of the genocide and the events leading up to it gives powerful expression to the unspeakable, indescribable experience of ordinary Hutus caught up in the violence. Winner of the Glyph Award. (STL076534) (C: 0-1-0) NOTE: This item may be available through other retail outlets before shipping to comic book specialty shops.
SC, 6×9, 96pgs, FC SRP: $19.99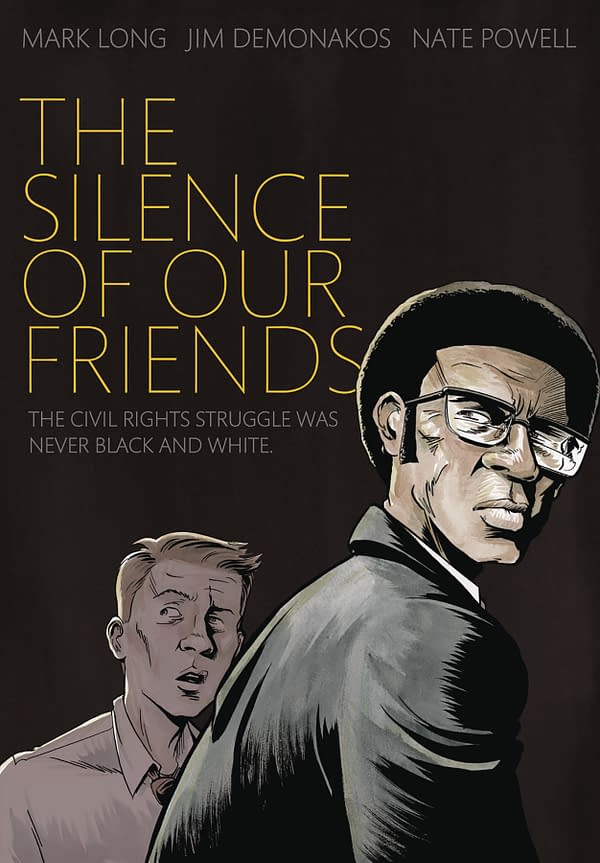 SILENCE OF OUR FRIENDS GN NEW PTG
(W) Mark Long, Jim Demonakos (A/CA) Nate Powell
As the civil rights struggle heats up in Texas, two families — one white, one black — find common ground. This semi-autobiographical tale is set in 1967 Texas, against the backdrop of the fight for civil rights. A white family from a notoriously racist neighborhood in the suburbs and a black family from its poorest ward cross Houston's color line, overcoming humiliation, degradation, and violence to win the freedom of five black college students unjustly charged with the murder of a policeman. (STL076535) NOTE: This item may be available through other retail outlets before shipping to comic book specialty shops.
SC, 6×9, 208pgs, FC SRP: $18.99