Fitch and Baker – The Art of Pitching to Publishers at New York Comic Con
Matt Fitch and Chris Baker at New York Comic-Con to promote their new graphic novel from SelfMadeHero/Abrams, Apollo. They let us know how they got there with this little video…
But now they are there, what else will they be getting up to? They write,
——-
So as fun as New York Comic Con is, we'd didn't fly seven hours and 3500 miles just to hang out. We are here to work.
Today we're speaking on a panel with a host of other creators about non-fiction storytelling, followed by another slot signing at the Abrams booth, but the main reason we made the trip is to engage in that most savage and dangerous act of PITCHING.
Pitching is hard. First you have to assemble the team. Finding an artist who is A) good and B) willing to work on spec can be tricky. Luckily we have a lot of very talented friends who are happy to throw their hats into the ring with us. Most of them have colourists and letterers who they like to work with, which makes things easier, but sometimes you have to find those too.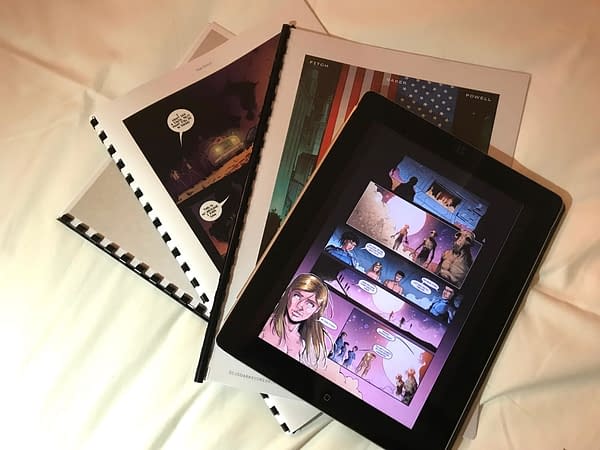 Hard and digital copies for every eventuality.
Chris and I have a history of self-publishing, so when it comes to pitching we take on an editorial role, becoming the lynchpin that holds the process together and making sure that the sacred document we're creating does the job of getting our idea across as succinctly as possible and in a way that's visually engaging enough to make an editor's eyes pop.
Next is the really hard part – getting an Editor to read your pitch. That's why we got on a plane and flew here. E-mail is all well and good, but there's nothing like a face to face chat and a handshake. What we've discovered in the short time we've been here at NYCC is that American publishers are way more open to talking to creators and taking a pitch off your hands. They get that we're all here hussling, and that we all just want to see our stories in print. At the end of the day, this is a business, and they are looking for that next big thing. Hopefully, we can give it to them ;)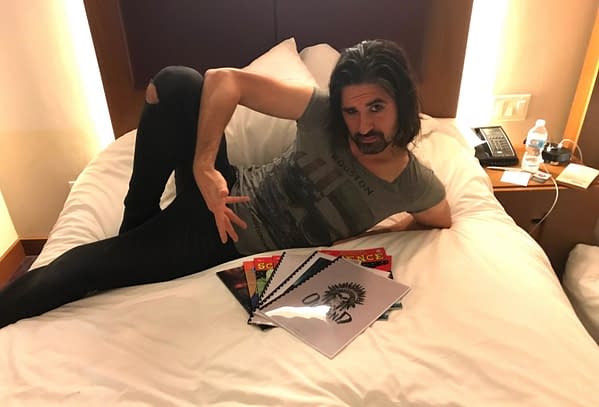 So if you're an editor with a taste for sequential stories about thoughtful characters in exciting scenarios, keep an eye out for Fitch and Baker on the con floor today. We might just have that next big thing you've been looking for.
---
---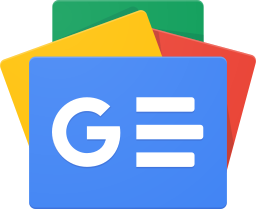 Stay up-to-date and support the site by following Bleeding Cool on Google News today!