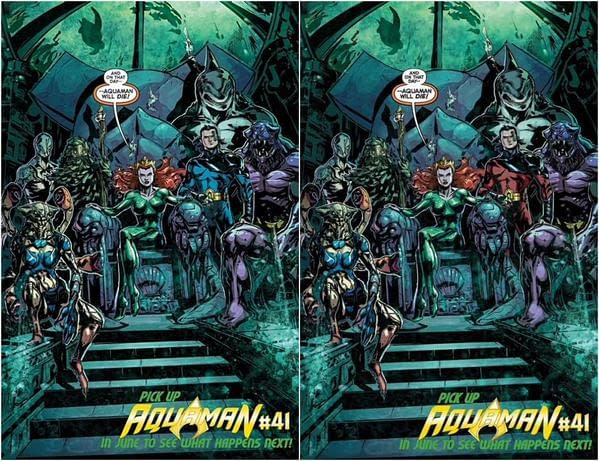 On the left is the final page from the Aquaman preview as printed in Convergence: Suicide Squad this week.
And on the right is the digital version – at least now.
Looked like Garth went from blue to red. Just be glad he's not in the original Star Trek.
The opposite of Billy Bragg's song…
[youtube]https://www.youtube.com/watch?v=lxsJJma76nI[/youtube]
Enjoyed this article? Share it!