Welcome to Thank FOC It's Friday Sunday, a semi-weekly mailing list, similar to The Daily LITG, but (mostly) every Friday and planned to coincide and cover the demands of Final Order Cut Off. The date when retailers have a last chance to amend their advance orders for comic books without penalty. A final chance for publishers to promote books while orders can still be added. And a time for credits to be amends, new covers to be revealed and a final push given. This is an attempt to sift through them all and find the most relevant items.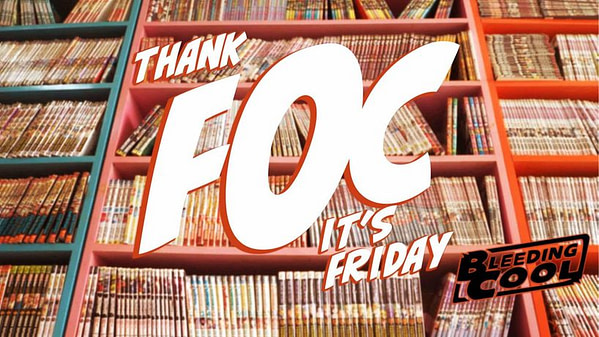 And now it seems that Diamond Comic Distributors has decided to join in. Well, imitation is the greatest form of flattery. You can sign up here or with the form at the bottom.
So what's FOC'ing today?
Another one of those weird weeks, where Marvel, DC, all the big boys and girls step back and let Dynamite, Boom and the like dominate. This is why we had a stranger Advance Reorders this week as well. So what do we have of note?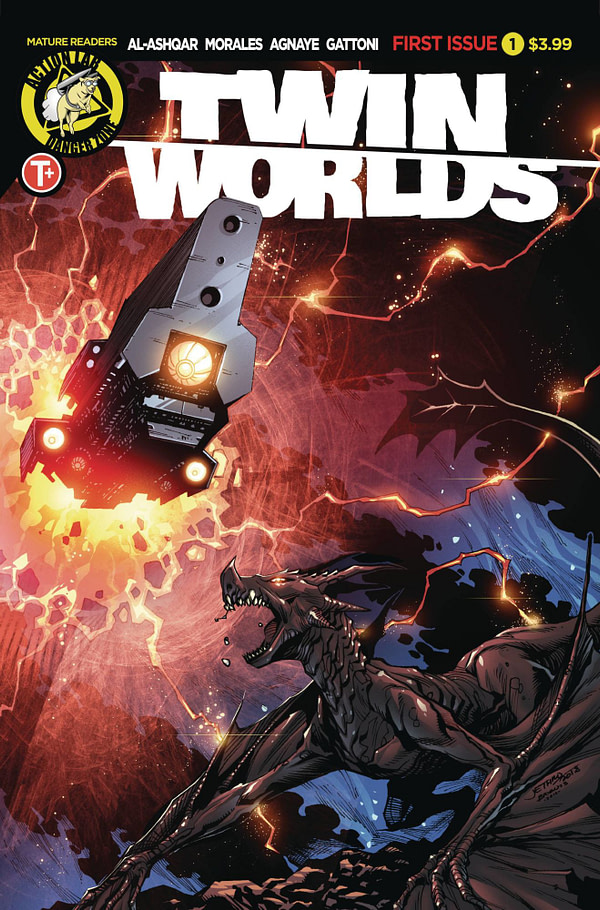 Twin Worlds by Rami Al-ashqar and Jethro Morales from Action Lab is a new sci-fi epic launching.
Years ago, humanity became the "alien invaders" when the sky was lit up by a portal to the world of Tassaroth. Finding a medieval society with rich resources, the "Earthers" soon took advantage and occupied the planet. Today Vin Raja, the chieftain of the Drakkaran nation, leads an armed assault upon an Earther outpost. He will show no mercy to other natives who have sided with the Earthers. Vin Raja is a great warrior but has a dark secret; a secret that threatens to be exposed when his daughter breaks her house arrest with her mysterious twin children.
American Jesus #2 – now we know what it is, from Mark Millar and Peter Gross. How did the first surprise issue do? Here are the new complete solicitations for all three issues.
How did Hardcore Reloaded #1 and Old Guard: Force Multiplied do? #2 of each is up.
How did Family Tree #2 and Heart Attack #2 do? #3 of each is up.
How did Paul Levitz and Mj Kim's The Visitor #1 from Valiant do? #2 is up.
How has Archie Comics' Cosmo The Martian #1 and #2 do? #3 is up.
As is Heist: How To Steal A Planet #3 from Vault.
And the Fights graphic paperback novel by Joel Christian Gill.
Boom is putting all of Dark Horse's Buffy The Vampire Slayer Season 11 comics into one massive hardcover for the first time. It's good to have the license.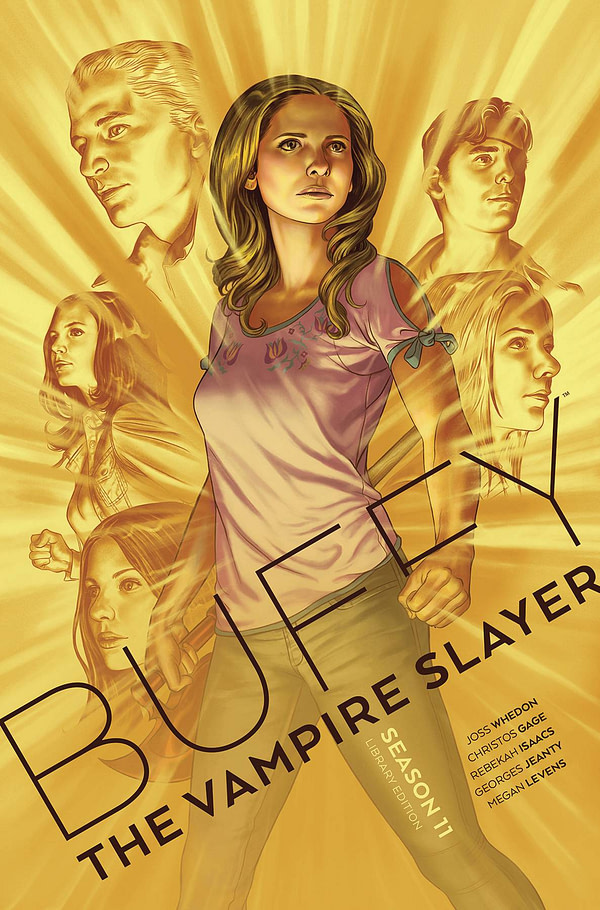 What's on your FOC?
Sign up below and we'll see what Thank FOC It's Friday brings next week… on time possibly.