Frank Miller Says He Wasn't Thinking Clearly Over Occupy Wall Street, Neal Adams Called Him 'White Trash'
Once upon a time, Frank Miller wrote about the Occupy Wall Street protests. It seemed such an antithetical statement to Frank Miller's previous position on in his previous work that we felt we had to juxtapose the two.
We called it Occupy Frank Miller.
In an interview with the Guardian alongside the release of his new comic for Dark Horse, Xerxes, referring to those words, Frank Miller said that he has no interest in defending his views on Occupy Wall Street, saying "I wasn't thinking clearly."
There have been many health concerns regarding Frank Miller from onlookers but he has been looking a lot better of late. Talking about his current prolific workload for DC Comics and Netflix, compared to years without new work being produced, Neal Adams is quoted as saying "You cannot accept other people's view of you. You cannot believe when other people say, 'Oh my God, you're great, you're a legend.' You cannot accept that. It's no way to live. And as soon as you do, you start convincing yourself that you're something that you're not, that somehow you can drink two bottles of whiskey and nothing will happen to you" and in their last conversation (which I am guessing may have been quite a while ago, Adams says that "I told him he was white trash, and I'd be surprised if he makes it for six months, because he's taken his life and ruined it, and he said, 'Well, I'd like to show you I'm not that way,' and I said, 'If you recover, I'll see you in six months, maybe a year." They may not have spoken since but Adams says he believes Miller will mend.
The first issue of Xerxes came out earlier this month. Issue 2 is planned for May 2nd.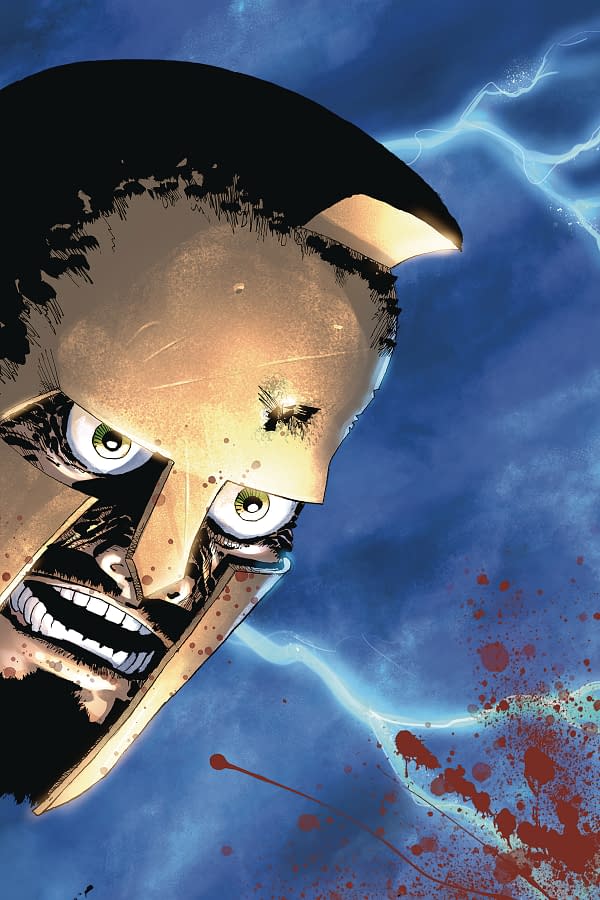 XERXES FALL OF HOUSE OF DARIUS #1 (OF 5)
(W) Frank Miller (CA) Frank Miller
Frank Miller returns to the world of 300 with this sprawling historical epic! Persian King Xerxes sets out to conquer the world to avenge his father Darius's defeat and create an empire unlike anything the world has ever seen . . . Until the hardy Greeks produce a god king of their own, Alexander the Great.
o Frank Miller writes and draws this long-awaited companion to his masterpiece, 300!
o Colored by Alex Sinclair, the colorist for Miller's Dark Knight Master Race, third installment of his Dark Knight Returns master trilogy.
o Deluxe collector format!
o Thirty pages of story!In Shops: Apr 04, 2018 SRP: $4.99
XERXES FALL OF HOUSE OF DARIUS #2 (OF 5)
(W) Frank Miller (CA) Frank Miller
Persian King Darius is out for blood after the battle of Marathon, deploying an army to vanquish the city of Athens. The citizen soldiers of Athens are prepared with a ruse to stave off invasion, but should their gamble fail, it will be a slaughter.In Shops: May 02, 2018 SRP: $4.99