Frankensteining Marvel's September 2016 Solicits – The Penultimacy Of Civil War II
Frankensteining a few advance Marvel solicitations for September from Comic Book, CBR… more to come before tomorrow's full release, I'm sure.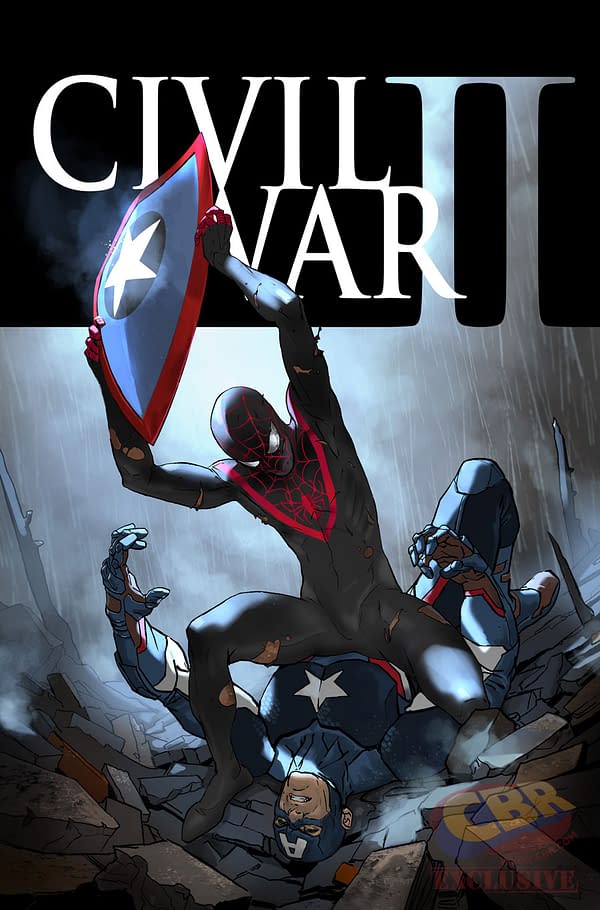 CIVIL WAR II #6 (OF 7)
BRIAN MICHAEL BENDIS (W) • DAVID MARQUEZ Variant Cover by Michael Cho
OLD MAN LOGAN VARIANT BY PHIL NOTO
B&W VIRGIN CONNECTING VARIANT G COVER BY KIM JUNG GI
Sides have been drawn, battles have been fought, but it all comes down to this. Captain Marvel versus Iron Man over the future of the Marvel Universe, one of the biggest battles in Marvel history!
40 PGS./Rated T+ …$4.99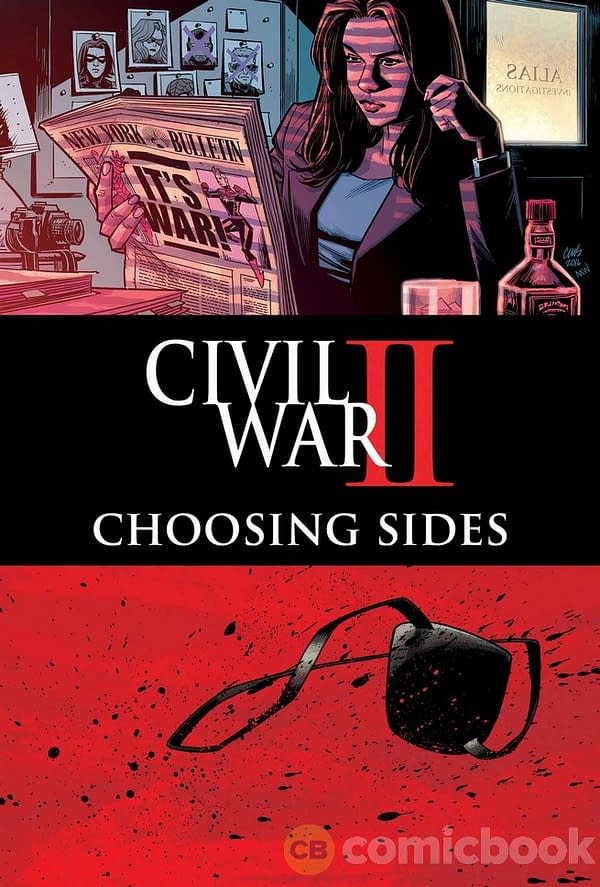 CIVIL WAR II: CHOOSING SIDES #6 (of 6)
DECLAN SHALVEY, CHELSEA CAIN, CHRISTINA STRAIN (W)
DECLAN SHALVEY, ALISON SAMPSON, SANA TAKEDA (A)
COVER BY CAMERON STEWART & DECLAN SHALVEY
VARIANT COVER BY TULA LOTAY
WARS END. DON'T THEY?
• As the conflict spreads across the globe, will both sides lay down their arms or keep fighting to the bitter end?
• Featuring Nick Fury, Jessica Jones and the White Fox!!
32 PGS./Rated T+ …$3.99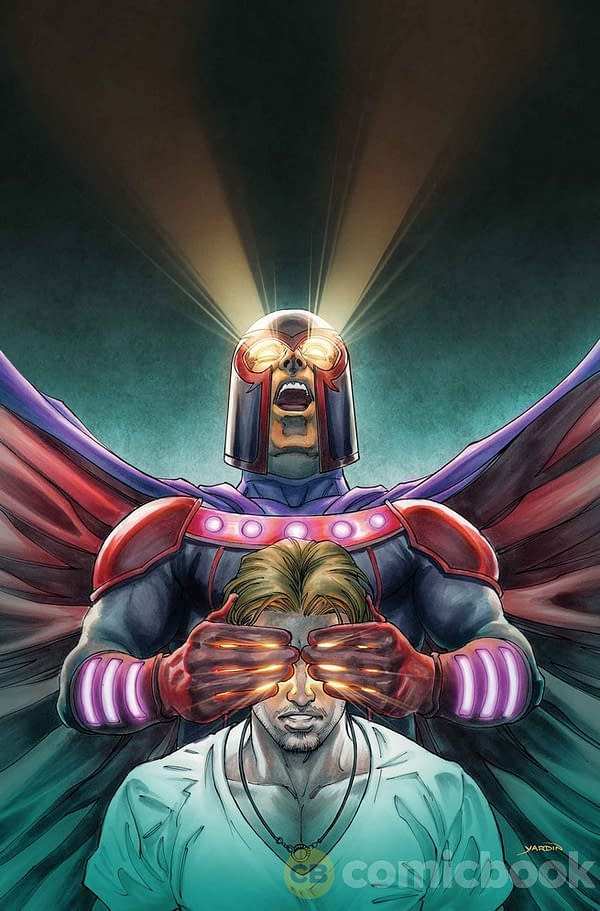 CIVIL WAR II: X-MEN #4 (of 4)
CULLEN BUNN (W) • ANDREA BROCCARDO (A)
Cover by DAVID YARDIN
BLACK PANTHER 50th ANNIVERSARY VARIANT COVER BY BRITTNEY L. WILLIAMS
VARIANT COVER BY TBA
• When a new Inhuman manifests the ability to profile the future, threatening to tip the scales of the Mutant/Inhuman conflict out of his favor, MAGNETO takes decisive action to safeguard the future of his people.
• But will his actions only make the future he fears most a reality?
32 PGS./Rated T+ …$3.99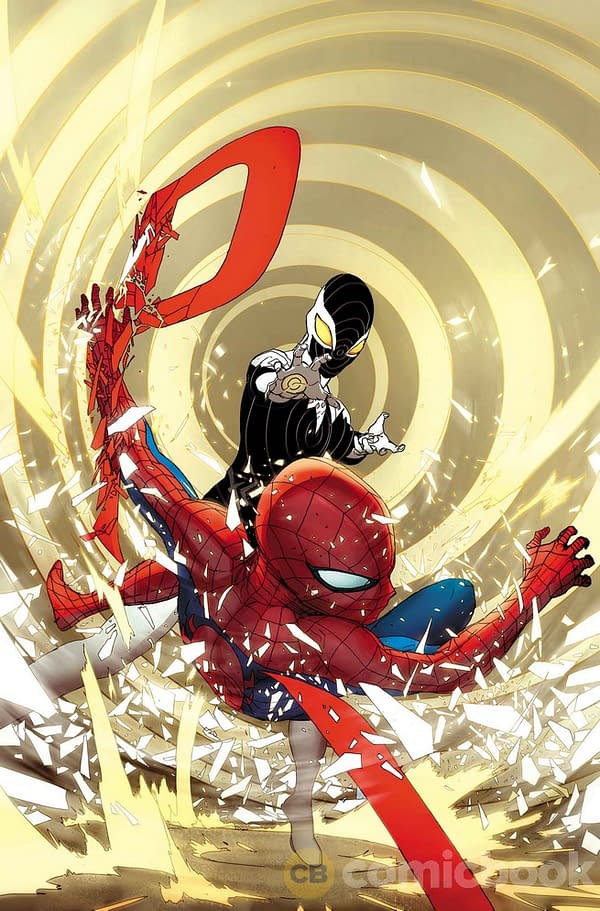 CIVIL WAR II: AMAZING SPIDER-MAN #4 (of 4)
CHRISTOS GAGE (W) • TRAVEL FOREMAN (A/C)
VARIANT COVER BY SIMONE BIANCHI
• The effects of Ulysses' prediction are felt as CLASH ATTACKS SPIDER-MAN!
32 PGS./Rated T+ …$3.99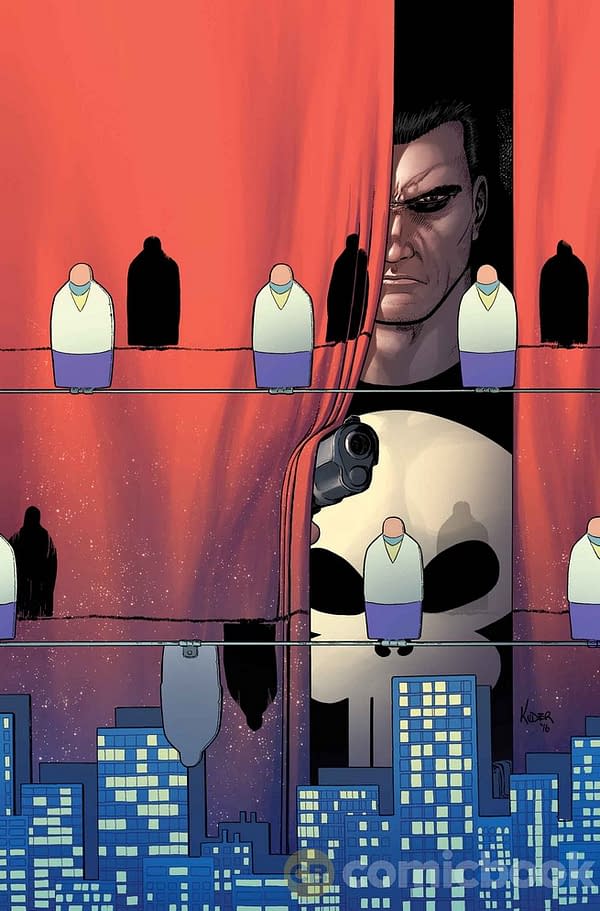 CIVIL WAR II: KINGPIN #3 (of 4)
Matthew Rosenberg (W) • Ricardo LÓpez Ortiz (A)
Cover by AARON KUDER
VARIANT COVER BY TBA
• Wilson Fisk has reason to believe that one of his own men is staging a coup—and killing those who won't surrender their loyalty.
• But mutiny becomes the least of Fisk's worries when the Punisher launches an attack on the Kingpin's safe house.
• Can the Fisk keep his business afloat with his cronies dropping like flies, and Frank Castle gunning for him, or is this finally the end of the reign of the KINGPIN?
32 PGS./Rated T+ …$3.99
INVINCIBLE IRON MAN #13
BRIAN MICHAEL BENDIS (W) • MIKE DEODATO (A/C)
DEFENDERS VARIANT COVER BY Chris Stevens
CIVIL WAR II TIE-IN!
• It's the end of an era as the events of Civil War II come right to Tony Stark's front door. Could this be the end of Iron Man as we know him?
32 PGS./Rated T+ …$3.99
CAPTAIN AMERICA: STEVE ROGERS #6
NICK SPENCER (W) • JAVIER PIñA (A)
Cover by Paul Renaud
DEFENDERS VARIANT COVER BY TBA
CIVIL WAR II TIE-IN!
• With the Marvel Universe at war, Steve fights for peace.
• Guest-starring Captain Marvel!
32 PGS./Rated T+ …$3.99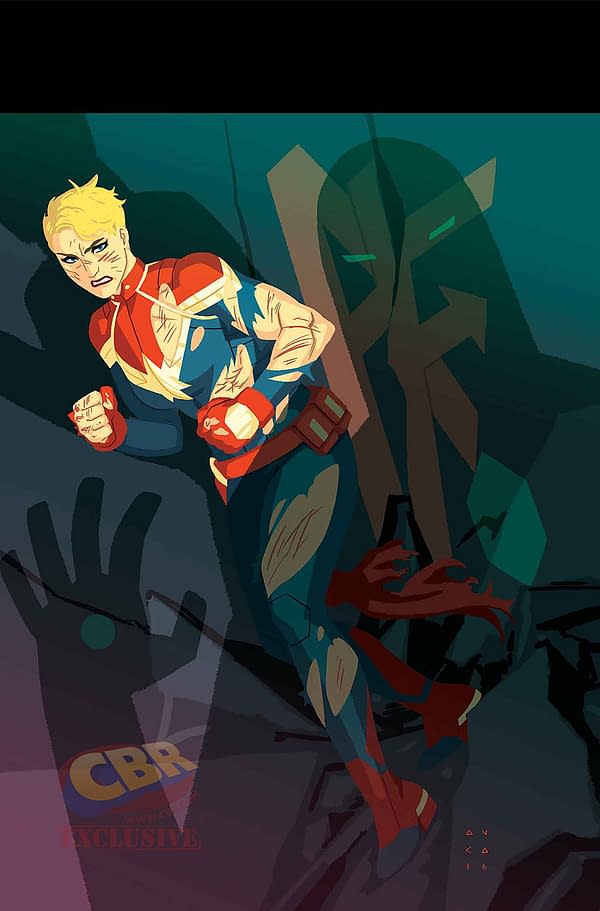 CAPTAIN MARVEL #9
Ruth & Chris Gage (W) • KRIS ANKA (A/C)
DEFENDERS VARIANT COVER BY TBA
CIVIL WAR II TIE-IN!
• Captain Marvel thought she had it figured out—change the future and save lives. But as friendships turn cold, she has to decide how far she's willing to go…
32 PGS./Rated T+ …$3.99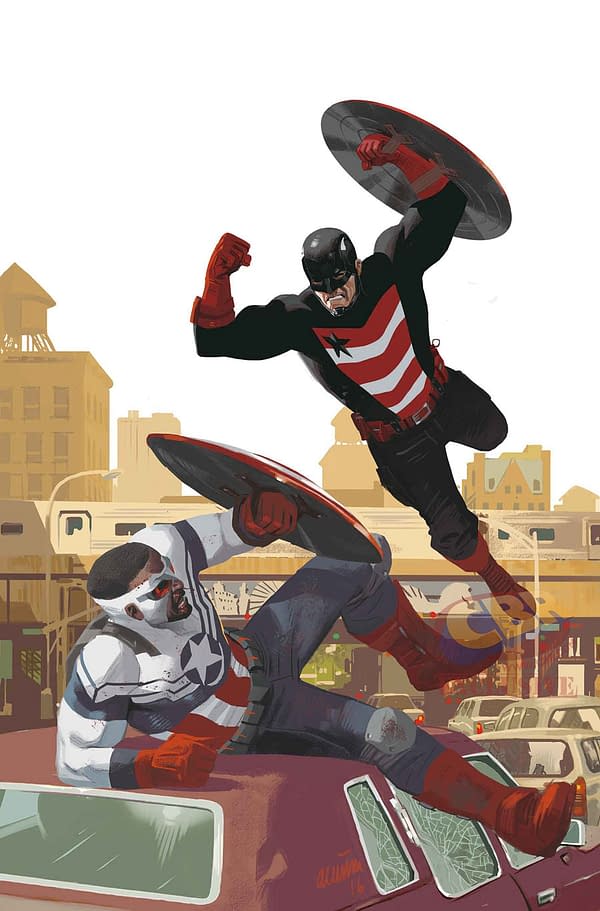 CAPTAIN AMERICA: SAM WILSON #13
NICK SPENCER (W) • DANIEL ACUÑA (A/C)
CAPTAIN AMERICA B/W VARIANT COVER BY JIM STERANKO
CIVIL WAR II TIE-IN!
• Captain America vs. U.S.Agent!
• No more waiting: #takebacktheshield
32 PGS./Rated T …$3.99

COLOR YOUR OWN WOMEN OF POWER
120 Pages….$9.99
On Sale September 2016