Free Comic Book Day is coming this Saturday. But lots of shops are going above and beyond, all around the world. Here are a few…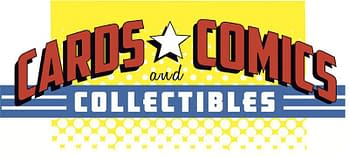 Cards, Comics & Collectibles of Baltimore will have Adam Kubert (12:00 – 2:30 & 3:30 – 6:00), Frank Cho (4:00 – 6:00) and Steve Conley (all day) signing throughout the day while Baltimore Z104.3 broadcasts from the store, giving away Iron Man 3 tickets.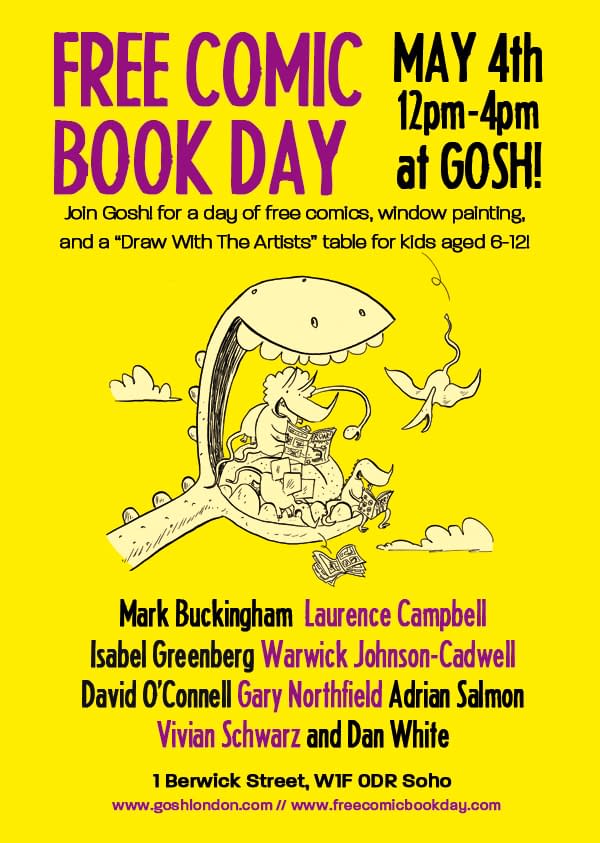 Gosh! Comics in London. I will be taking the girls here, with a few of their schoolmates on Saturday. It's one of the few times I get to be Cool Dad.
It's not just for kids: on top of the regular list of Free Comic Book Day comics we've also got a box of small-press giveaways. If you're a small press person with some old comics taking up space in your bedroom and you want them out of life feel free to bring them down!
After that I'll be popping along to Orbital…
Famous Faces & Funnies of Melbourne, Florida is running their Free Comic Book Day into Free Comic Book May.
With a couple of videos to boot;
[youtube]http://www.youtube.com/watch?v=4by4UMH1TZA[/youtube]
[youtube]http://www.youtube.com/watch?v=aSSLARFjVMo[/youtube]
Jesse James Comics of Glendale, Arizona is extending Free Comic Book Day over two days, with Mike Deodato, Raven Gregory, Erix Esquivel, Hanna Partlow, Tony Parker, Nei Ruffino, Brian Augustyne, Toni Darling and many more.
Heroes Aren't Hard to Find in Charlotte, North Caorline, has a stellar list of names.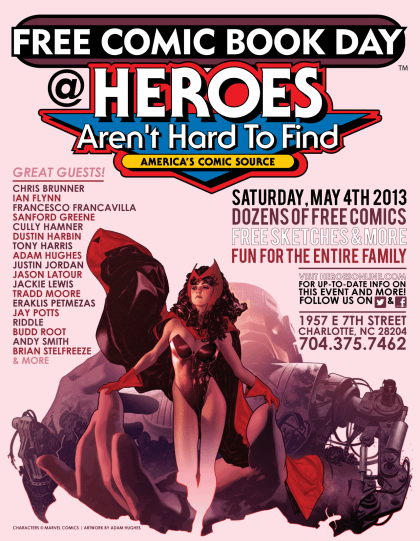 Golden Apple Comics of Los Angeles, California has a good line up including Geoff Johns;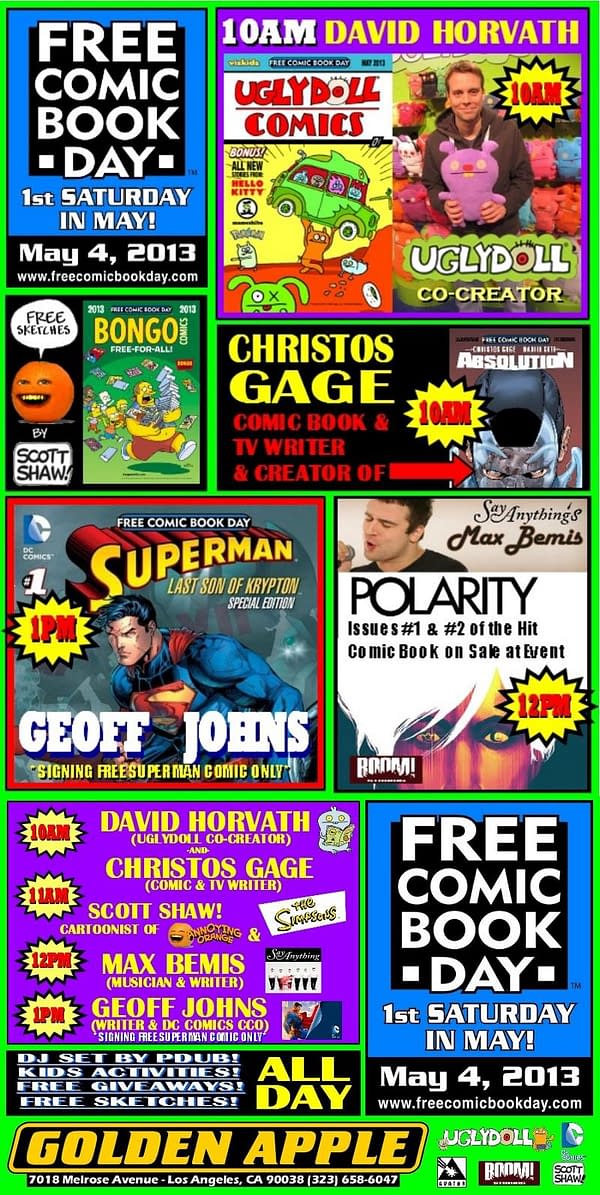 The Bronx Comic Con is free, and held over the weekend.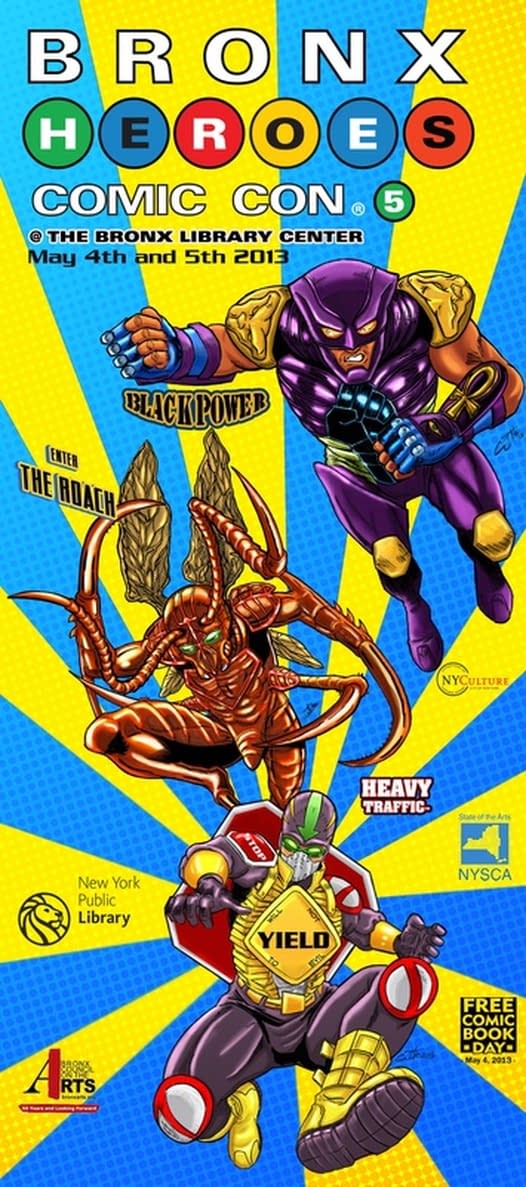 And even as far afield as India… Free Comic Book Weekend is going digital there, with free comic book downloads using www.readwhere.com/fcbw.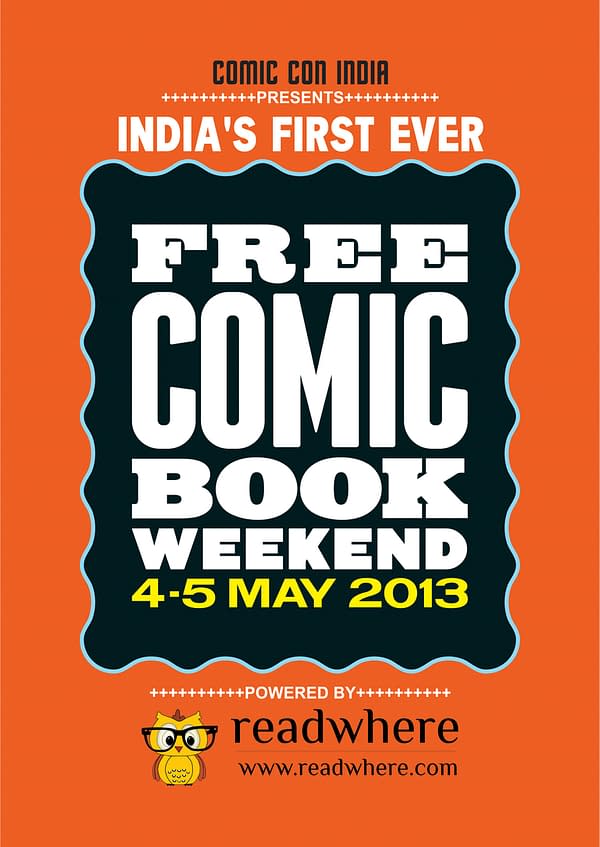 Enjoyed this article? Share it!