From Comic Nobody To Hollywood Nobody – With Your Help!
By Barry Dutter
Hi, do you remember me? Barry Dutter. I was an assistant editor at Marvel before I won worldwide acclaim as the writer of Marvel's Ren & Stimpy and Beavis & Butt-Head comic books. Later I was the editor of Cracked magazine and I tracked down Bigfoot and UFO's for the Weekly World News. You may remember my bestselling books, Everything I Need To Know I Learned Through Television and The Shy Guy's Guide To Dating.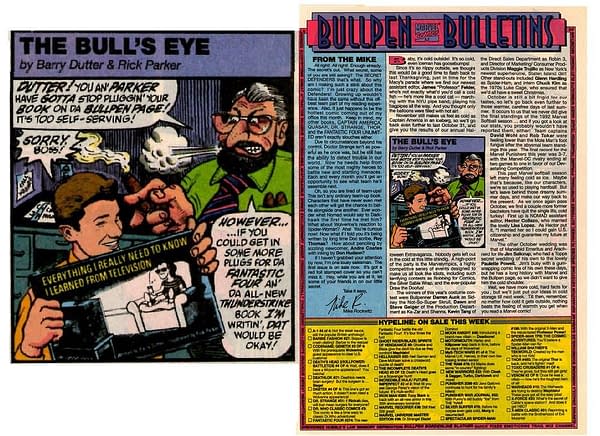 No? No hard feelings! In a world where everyone is famous for 15 minutes, there are nobodies like you and me that can't grasp the big brass ring no matter how high we reach. That's why I wrote this new book Confessions Of A Hollywood Nobody. It tells the story of my thrilling adventures in Hollywood as a showbiz personality. Over the years, I have appeared on dozens of TV game shows, reality show, dating shows, court shows and prank shows.
The book details my quest to win big money on game shows like Deal Or No Deal, The Weakest Link and Wheel Of Fortune. And it reveals my crazy encounters with showbiz royalty like Howard Stern, Jerry Springer and Tequila Tequila.
I may not be a Hollywood superstar yet, but I've had some hilarious exploits along the way. With your donation, this book can become a reality, and you can learn how to become a Hollywood Nobody, just like me!
I have five days left and I know I can count on you. After all, us nobodies have to stick together!