From Fandom to the Front Office: DC Comics' Paul Levitz
Paul Levitz has had a lengthy career in comics. Former President of DC Comics. Publisher for 17 years. Eisner Award-winning writer. A panel was held Thursday afternoon to spotlight the man and his contributions to the medium and to the industry.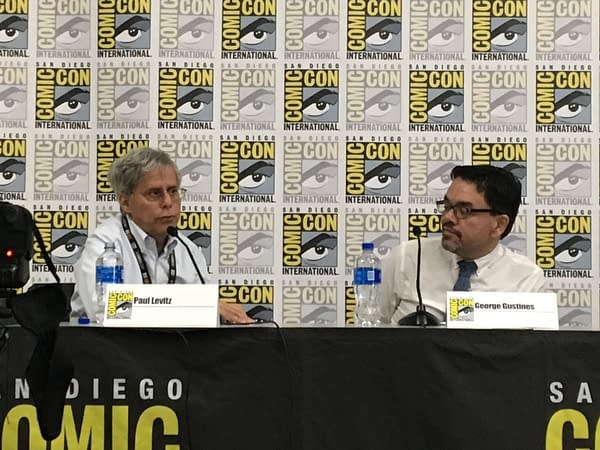 Moderated by George Gustines, a journalist for the New York Times, the discussion began by reflecting on the late and lamented Vertigo line. Levitz said that it was really "the Bergerverse," with respect to former editor Karen Berger, whose original job was to wrangle the incoming British talent. This amounted to "mainly managing not to drink as heavily as those creators did."
When asked if there was ever something too outlandish to publish at Vertigo, Levitz recalled that while there was nothing he said no to, there were things published that he wished had not been, specifically mentioning a scene with a chicken from Garth Ennis and Steve Dillon's Preacher series. When a fan in the audience pushed back about how great the scene was, Levitz asked if the audience member could go ahead and get that particular chicken's consent for what had happened.
When Y: The Last Man was brought to him, Levitz originally said it came across as "an adolescent male fantasy and… wouldn't last 12 issues" but that after issue #60 came out, he personally brought a cake, adorned with a crow on it, to the office so that the celebrating creative team "could watch [him] eat crow."
When asked about Watchmen, Levitz discussed self-liquidating promotional items which he describes as items that were created to promote the series and to specifically not make a profit. Items of these type were offered to fans and retailers while Watchmen was originally being published and this upset series writer Alan Moore who claimed that he should be paid for them. Levitz remembers that DC did in fact pay Moore for the items even though they were not merchandise as defined in his contract. The merchandise would have been those items that were licensed out and not made by DC itself, for a profit.
Levitz is most proud of bringing a revised royalty structure to comics. He mentioned that these were not new ways of doing business in other industries, such as book publishing, but that they were new to comics.
Levitz said that it had been important to him that comics have the equivalent on an entire album or novel on-demand. This helped lead to the trade paperback as the standard for publishing. He was quick to point out that he and his team did not invent this format but they had wanted to standardize the process for production. When asked if there had been one trade paperback in particular that showed him that this format would work he replied immediately that it had been the Dark Knight Returns.
Gustines remembers Crisis on Infinite Earths as his first big event as a comics' reader. Levitz said that it had been important to the people behind the scenes at DC for the creative team on that series to streamline the publishing line similar to how Marvel's universe had been all relatively the same world.
Levitz said that writing the Legion of Super-Heroes was freeing because while most heroes could not be permanently changed in any meaningful way, a random Legionnaire could be picked and messed with at the creator's will.
"You could screw up their lives and do whatever you wanted. Ruin their career or even kill their dog." This challenged him as a writer since he could choose a character he did not at first find very interesting in an obvious way but also allowed him to be free to work outside of the boundaries that were present for other properties he worked on.
He remembers that maybe only one or two of the letters that were received during the Great Darkness Saga, of the hundreds in total, guessed correctly that the villain was actually Darkseid, an ongoing mystery at the time. This, in a time before social media, was something they were all quite happy they were able to keep until the reveal. He chalks this up mostly to fans not being able to easily collaborate at the time with the tools available to them.
Levitz recalled one time he was handed a business card from a representative of "the US military's department of low-intensity warfare… about making comics to teach children in Bosnia not to play with landmines." This type of complicated, and the unexpected, meeting comes about because he was working with Batman and Superman, properties that are an important part of the culture and his job as Publisher was to go along with what those characters brought to his desk.
Levitz sees "Batman and Superman as a policeman and firefighter," respectively. Batman goes on patrol, Superman helps the people in the building when its on fire "or the world, when it's in danger."
The first audience question came from noted creator Mark Waid. Asked if there was anything that Levitz had not been able to accomplish during his tenure, he mentioned that working on adoptions, and giving money and compensation, to the original creators was never standardized. It was a case by case basis which is not always fair to all creators.
Levitz wishes now that he had worked more to help make a guild for the comics industry when he had had the chance.
Though he tried, Levitz was not able to save Mad Magazine. He remembers that the magazine was going downhill for many years. Both he, and the people in charge there had tried many things to save the magazine but unfortunately, none took.
When asked about why Bob Kane had such a charitable deal when he co-created Batman, Levitz mentioned that "Kane actually read the contract and had a lawyer and watched how similar deals went poorly for other creators, such as Siegel and Shuster." Levitz described that, in this way, Kane was not as special as he seems so much as he took very practical steps. Levitz mentioned that he's seen creators sign contracts they have not read and that sometimes, though not always, it is a matter of taking practical business steps.
---
---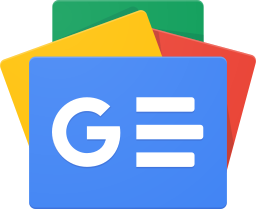 Stay up-to-date and support the site by following Bleeding Cool on Google News today!