From Spider-Man Noir To Kung-Fu Noir – Fabrice Sapolsky On Intertwined
Fabrice Sapolsky is known for creating the magazine Comic Box and for his work with Marvel Comics. He and artist Fred Pham Chuong recently had a successful Kickstarter project for the comic Intertwined. Now, the story he refers to as kung-fu noir is being published in October by Dynamite Entertainment. Byron Brewer chatted with Sapolsky about the new project and how it stemmed from his co-creation of Spider-Man Noir. BYRON BREWER: Congratulations, Fabrice, on your successful Kickstarted campaign for your creator-owned series Intertwined. Can you tell us a little about the process from the beginning up to the point where it is now a Dynamite comic coming out in October as a six-issue miniseries please?
FABRICE SAPOLSKY: Thanks! Well, the journey started in Beijing, in February 2015. I have to say this trip has been eye-opening for me. At the time, I was wrapping up another series at Image Comics, One-Hit Wonder, and piling up ideas for potential Spider-Man Noir stories, just in case I could get back to this character I co-created. But what I saw in China, the people I met –who are real life comic book characters! … It just opened so many possibilities. As I came back, I wrote an outline in the plane. This story became very important to me as it echoes my own. Intertwined is the story of a young man who relocates in New York and knows nothing about the culture or the customs there. He's green. I too relocated in New York in 2015. Well, I knew more than Intertwined's hero, but there was still a culture shock. I often say that coming from Europe to America is like living in a parallel universe. So imagine how it could be from 1971 Hong Kong to New York!
Once I had the story, I started looking for an artist and found Fred Pham Chuong on Facebook. I liked one of his drawings, a Hellboy or a Deadpool, I don't quite remember. And he started a conversation. He loved Spider-Man Noir. And he said if I had something, he'd be interested. Well… That something came, and it was Intertwined. We started working on the book and offered it on Kickstarter in February 2016. The response has been incredible. Not only did we reach the goal but we went up to 136%. As for our relationship with Dynamite, it's simple. I met Rich Young, Dynamite's director of development, at New York Comic Con 2015. I pitched him Intertwined and he liked it. He said: "Succeed with your Kickstarter and I'll sign you guys". Rich kept his promise and I'll always be grateful for that. We got our contract to sign a few days after the campaign ended. We're thrilled to be at Dynamite!
BB: A "kung fu noir" comic is a new one on me, even in the world of Dynamite which is largely pulp and noir. Can you tell us the inspiration behind your series?
FS: Obviously, with Spider-Man Noir, I showed how much I love pulp and noir genres. But in entertainment in general and in comics specifically, you always have to come up with something fresh and new. I have to admit, Intertwined is probably my most personal project to date. I injected a lot of my own tastes in it. And I LOVE kung fu movies. I grew up with Bruce Lee, the Shaw Brothers, Jackie Chan and more. The idea of mixing crime/noir and kung fu with a superhero flavor brought instant excitement to me. I labeled it kung fu noir because you understand easily what it's like. And if people like it, we'll do more. And if we get copied, the world will know that Fred and I came up with this concept and Dynamite was the first ever publisher to bring it to the audience! (laughs)
BB: Tell us what you can, in a non-spoilery manner, about the storyline for the series?
FS: It's hard… (laughs). Okay, let's try. Juan Jin is a young man who has one thing on his mind: winning the East Asian Martial Arts tournament in 1972. We're in 1971 and he's training very hard for that. We understand, in issue #1, that his uncle died in New York, and that he has to go there to claim the inheritance, as his only living relative. Meanwhile, there's a great disturbance in the Wu Xing, the Chinese philosophy which holds the universe together. In our story, every element of the Wu Xing is represented by a Spirit. The Spirit of the Earth died in tragic circumstances. The other Spirits suspect that Juan might be his replacement. Who killed the previous Spirit of the Earth? Why Juan would be the One? Are the Spirits playing with fate? Is Juan ready to be a hero? Why New York? … There are many other questions to be answered, but I've said too much already. Hopefully, readers will want to come onboard and stick with us. BB: So who is Juan Jin, as a character?
FS: In a lot of ways, Juan Jin is a Peter Parker kind of character. An Asian one (laughs). Or Sangoku from Dragon Ball Z. He can be a very good son and a true fighter at the same time. He's not ruthless. You'll see how he deals with his emotions throughout the series. If readers feel they could be Juan's friend, that means we succeeded, that the character is real. But Juan isn't the only character that I really love to write in that book. Many others have incredible back stories. There's Antwan. He's a Haitian guy who came on the same boat. I modeled this character after a friend of mine who's a stand up comedian in France and Quebec. His family came from Haiti. I like the fact that Intertwined can bring to front some positive characters for a certain number of minorities who never really got one. I have many Haitian friends and it's a very big community in New York. There's also Long Huo, my favorite character after Juan. Long Huo appears in issue #0 and then issue #3. She's a Jewish Asian woman posing as a man. Think Mulan meets Yentl. She's the last member of her tribe. She'll be super important in the future, but you'll have to read the series to know why she's disguised as a man. I've been interested by Jews of China for more than 20 years. They have a fascinating story. And Intertwined was the perfect occasion to shed a light on them. It's the kind of character you never saw in a comic book before.
BB: Can you tell us about Wing Chun, the kung fu style Juan practices? What among its disciplines differentiates it from other forms of martial arts?
FS: Wing Chun is a very specific close combat kung fu style popularized by Yip Man, who was, among others, Bruce Lee's master. Its legend says it started to blossom at the turn of the 20th century, but it was practiced centuries before. Yip Man taught his students that Wing Chun Yim was a young woman who refused to marry a local warlord. She challenged him and said she'd only marry him if he won a fight against her. She developed a very specific and soft fighting technique thanks to her own master, a Buddhist nun named Ng Mui. The style was named after her, still according to the legend. But there's a debate on that legend. Some say the style existed since the early 1700s and had no name until Wing Chun Yim's successors named the style after her. It's a fascinating and very visual style. You have to execute quick moves with precision and coordination. It works well in movies. Intertwined proves it works great in comics too! Let me also say that I love the fact that a strong female character is credited for such a great fighting style!
BB: Was it a real plus to work on the series with artist Fred Pham Chuong, who himself practices kung fu?
FS: Definitely. I totally rely on Fred for the fight scenes. And I knew from the start that I wanted very accurate fights. I'd like to add that, even though I came up with the concept and write the series, Fred is as much a storyteller as I am. He adds a lot to my scripts in terms of storytelling, kung fu philosophy and style. We speak everyday to make this book the best possible comic book series.
BB: Fabrice, as you say, this book takes place in 1971. Did you and/or Fred do research on the atmosphere of the period? What did the research entail?
FS: I confess, I'm a history buff! (laughs). I have a degree in History and there's an historical background in each of my comic book projects. Can't help it. Setting the book in 1971 was a very conscious choice. I felt it opened the door to many interesting stories. And it takes comics back to an era where you couldn't have any shortcuts like "Let's have this character call his friend on his cell or send a text". No. In 1971, you had to pay a visit to your friend if you wanted to see him or her. Landlines weren't even in every home! 1971 New York also feels darker, more noir than 2016. You couldn't go to some places … too dangerous. I also felt that it would be more interesting to tackle diversity issues in 1971 than in 2016. It's like in Star Trek. You're talking about today's problems but … in space. In Intertwined, we're talking about these problems, but in another era.
The fact that I live in New York helps me a great deal for research. And I can talk to locals who actually lived in this era. The stories I hear are fascinating! Frankly, I could write this series for 100 issues if readers allow it.
---
---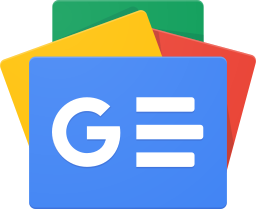 Stay up-to-date and support the site by following Bleeding Cool on Google News today!