Furloughed Funko and DC Packaging in The Daily LITG 26th April 2020
These are strange times, but The Daily LITG is becoming a valuable way to quantify just what comic book geek culture – and Funko – is being absorbed in this time of trial. Welcome all, to the daily Lying In The Gutters a long-running run around the day before and the day ahead. You can sign up to receive it as an e-mail here.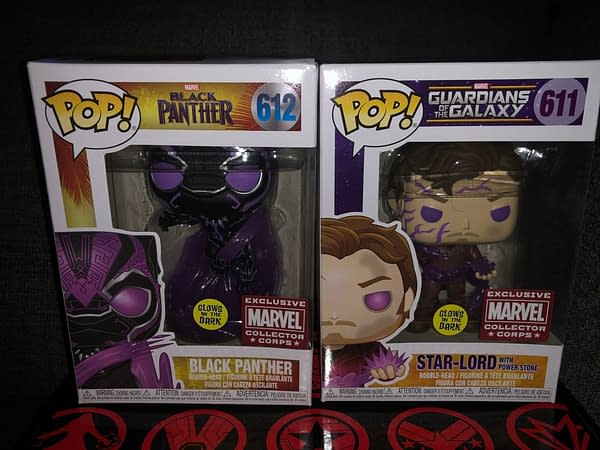 Furloughed Funko, DC Comics packaging and Forbidden Planet fundraising – the 10 Most-Read Stories yesterday
Bleeding Cool continues to report from the comics industry shutdown, as Funko furloughs its own Pops, DC Comics arrive wrapped in plastic and Forbidden Planet continue to appeal for help – Klaus Janson just donated a thousand dollars. Keep up with your Daily LITG.
The censoring of Wonder Woman and other most read story, one year ago
Remember when Wonder Woman was a symbol of power, both in terms of censorship and recreation? DC censoring their own work and the misappropriation of others, and people cared enough about Heroes In Crisis to threaten Tom King's life.
Comic Book Events happening today
There would also have been signings, appearances, symposia, all manner of comic book-related events. But a few have gone online, and here are some still happening today, on the Daily LITG.
Comic Book Industry birthdays, today
There may not be much of a party atmosphere right now. Or if there is, the police will come and shut you down. But comic folk are still getting older and still celebrating that special date.
Kerry Gammill, comics artist best known for Power Man and Iron Fist and Superman
Brad W Foster, Shadowhawk artist
Stefan Blitz, EIC of Forces Of Geek
Jeff Zornow, Godzilla comic book artist
Craig Rousseau, co-creator of Perhapanauts and artist on Spider-Man Loves Mary Jane.
Interested in the bribes and furloughs of Marvel, the fate of Forbidden Planet, or anything else? Subscribe to our LitG Daily Mailing List. And we'll see you here tomorrow.