"Gayness Is Built Into Batman" – Grant Morrison In Playboy
The last issue of Playboy featured an original Walking Dead short story by Robert Kirkman and Charlie Adlars. The new issue features an interview with Grant Morrison, talking superheroes This is the kind of thing he says…
For me, Superman has the same problems we do, but on a Paul Bunyan scale. If Superman walks the dog, he walks it around the asteroid belt because it can fly in space. When Superman's relatives visit, they come from the 31st century and bring some hellish monster conqueror from the future. But it's still a story about your relatives visiting.

Gayness is built into Batman. I'm not using gay in the pejorative sense, but Batman is very, very gay. There's just no denying it. Obviously as a fictional character he's intended to be heterosexual, but the basis of the whole concept is utterly gay. I think that's why people like it. All these women fancy him and they all wear fetish clothes and jump around rooftops to get to him. He doesn't care—he's more interested in hanging out with the old guy and the kid.

When Marston died in 1947, they got rid of the pervy elements, and instantly sales plummeted. Wonder Woman should be the most sexually attractive, intelligent, potent woman you can imagine. Instead she became this weird cross between the Virgin Mary and Mary Tyler Moore that didn't even appeal to girls.

Okay, we've had all these varied versions of the Joker. Let's say it's the same person who just changes his head every day. I rationalized that by saying he's supersane, the first man of the 21st century who's dealing with this overload of information by changing his entire personality. I quite like him, because he's a pop star—he's like Bowie.
And lots of Invisibles stuff too…
---
---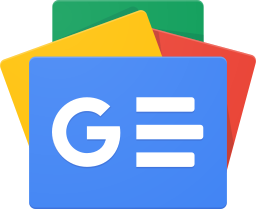 Stay up-to-date and support the site by following Bleeding Cool on Google News today!