I bumped into Glenn Fabry at Portsmouth Comic Con on Sunday. He wasn't a guest, but since it was an hour up the road from his home town of Brighton, he thought he'd pop up to see a few mates, especially as Liam Sharp had flown in for the show. We got chatting about his various medical trils of late, but he seemed on top sparkly form. and we recalled the time Charlie Adlard got Glenn to run across the room and scream in my face, just to mess with me. A couple of decades ago, it was a different world…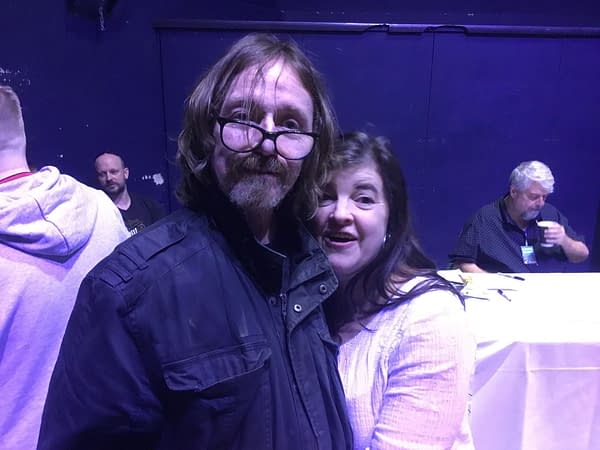 Anyway, he was able to to talk about his current comic book project, Rotgut, which he is creating with Mike Baron. A 1920's film noir, with real historical characters – and yes, given Fabry's current work on American Gods covers, it will be coming out through Dark Horse. When? Ah, that's the rub, there's no specific date, and Fabry is a very meticulous and detailed comic book artist. But he is hoping for publication later this year.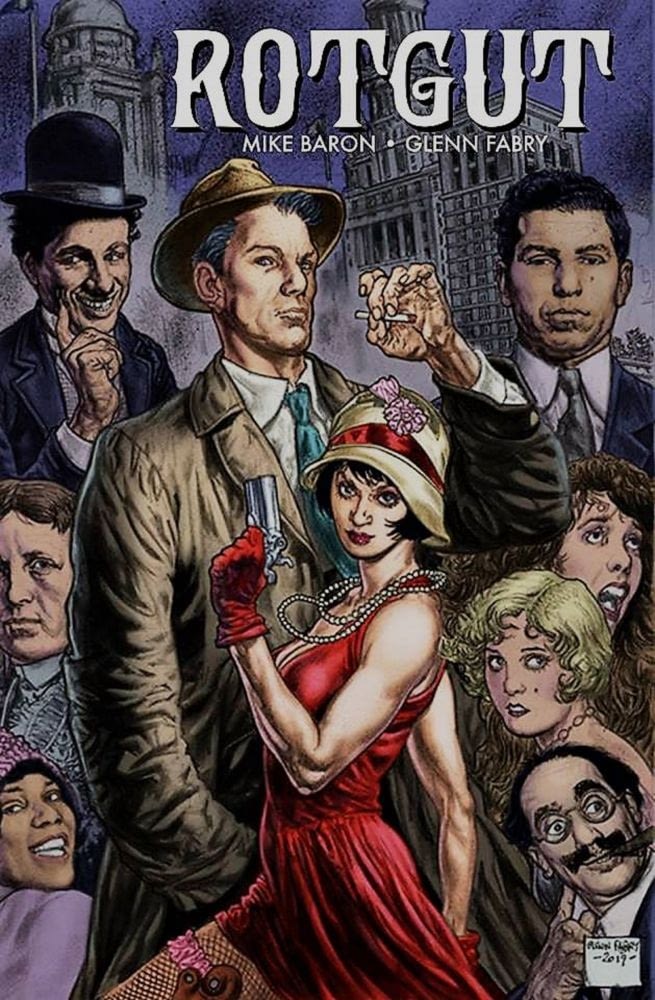 Mike Baron is a veteran American comic book writer, the creator of Badger and co-creator of Nexus, he's been published in comics for almost forty years. He relaunched the Flash in 1987, co-created Microchip in The Punisher and had written Batman, Deadman, Star Wars comics as well as becoming a notable novelist with the Josh Pratt novels.
Glenn Fabry has been drawing comics almost as long as Baron has been writing them, beginning major publication with Slaine for 2000 AD, as well as painted comics for Crisis, Revolver and Deadline. He painted a lot of covers for Garth Ennis' work, starting with Hellblazer, before doing the same for Preacher, and drawing Ennis-written comics for The Authority and Thor. He also drew a Neil Gaiman story in Sandman: Endless Nights, the comics adaptation of Gaiman's TV series Neverwhere.
Recently he was diagnosed with lung cancer – but was later re-diagnosed as suffering from tuberculosis instead, from which he is now in remission – possibly the greatest diagnosis of TB ever.
Enjoyed this article? Share it!