The Baltimore Comic-Con (website) is trying something new this year and I have to say, it sounds pretty intriguing. Instead of doing your standard "preview night" that most cons do now… which is really just starting the con the night before for a few hours… they're going with the All-Star Baltimore Comic-Con Reception. On Friday September 6th at 8 PM, at an unnamed 4-star hotel looking out over the Inner Harbor, fans can attend a private reception with some of the biggest guests of the weekend.
Scheduled to be at the reception are: Mark Buckingham, Paul Jenkins, Barry Kitson, George Perez, Stan Sakai, Louise Simonson, Walter Simonson, Mark Waid, Bill Willingham and recently added Mike Carey. Remember Walter Simonson sat at an Asgardian table with Thor and now you can share mozzarella sticks with him. That's like two-degrees away from a God.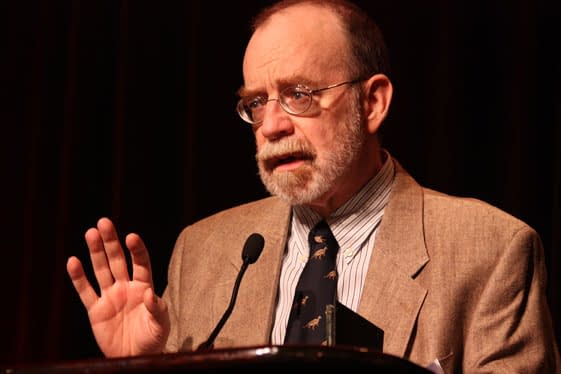 The price per ticket is $195.00 for the reception, that does not included the cost of the convention. But with your ticket you get to attend a private panel discussion and a chance to mingle with the creators after. Finger foods, appetizers and desserts. An autographed item from Stan Lee and a copy of the Collectible Hardcover Baltimore Comic-Con 2013 Yearbook.
Originally Stan Lee was scheduled to attend the reception but had to cancel, but sending the autographed items is his way of trying to make up for it. Mark Nathan the show promoter had this to say about the changes to the event: "We're disappointed that Stan Lee can't make it this year, but we're thrilled to be going forward with the event, and the line-up just keeps getting better and better. We're really excited to be able to offer a Stan Lee-autographed item for those that do attend."
There will also be a cash bar… so if you attend and can get some of the creators drunk and loose lipped up about upcoming projects… remember your friends here at Bleeding Cool love a good scoop. For more information visit the Baltimore Comic Con website.
Enjoyed this article? Share it!