Greg Pak writes (and draws) on the Code Monkey Saves The World comics project on the Kickstarter page;
See below for a teaser of the JoCo Funnies section of the book. Those are the inks of the "Li'l Blue" strip I did based on Jonathan's lovelorn vampire song, "Blue Sunny Day." Enjoy!
We will, Greg! We will!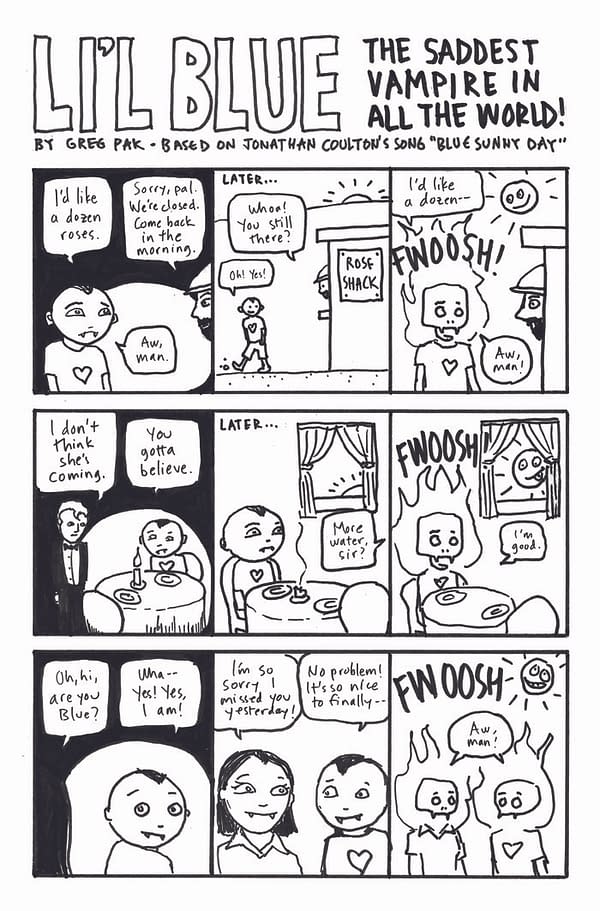 Enjoyed this article? Share it!