Grim Wilkins, known for his work on Prophet and Island for Image Comics, has been self-publishing a series called Mirenda for a few years. He recently ran a Kickstarter to publish a collection of the series, and also revealed that it will be published by Image Comics – with an Amazon listing to match.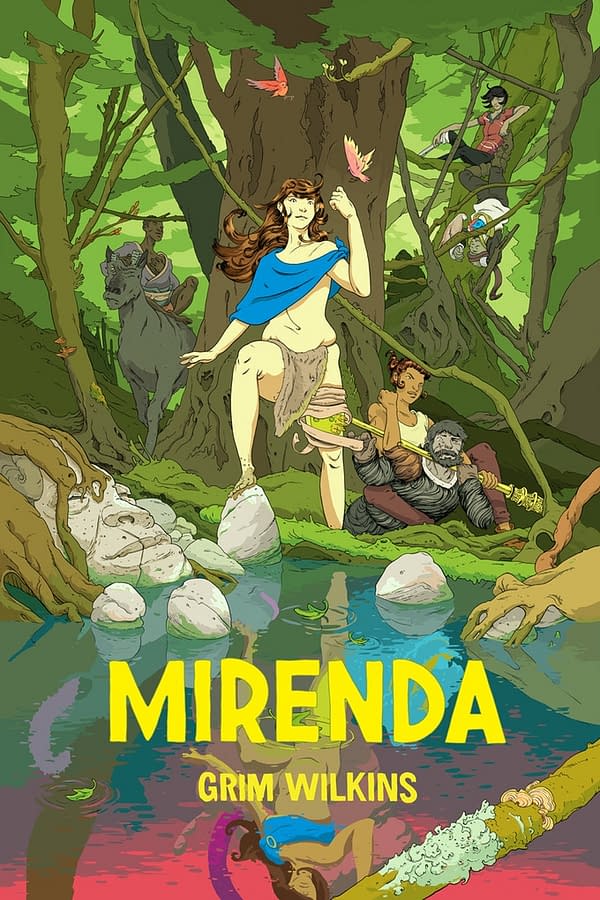 Here's how he describes the comic book,
MIRENDA is the story of a jungle woman who gets a mysterious demon trapped in her leg after a deal with a medicine man goes wrong. On her journey to find a worthwhile exorcist she makes some friends, hears some stories, and is tracked by all kinds of people and creatures with motives of their own.

If you haven't read MIRENDA before, you may be surprised to see that the story is told almost entirely without words. I like making really immersive comics that demand you spend time with them to follow the story. I'm all too guilty of letting my eyes fly across a comic page and read one word balloon after another without paying much attention to the pictures, and I wanted to make a comic that truly emphasizes storytelling through artwork.
And the reason he's taking it to Image.
I'm also excited to announce that the MIRENDA Graphic Novel will be printed by the great Image Comics! This is important because printing with Image will allow me to print my comic in vivid colors that I have had trouble achieving while self-publishing. Don't get me wrong, I love the printing on my MIRENDA comics, but the Graphic Novel is going to be something special.
Here's a look at a few of those pages.
Enjoyed this article? Share it!