Gun Honey's Heat Seeker In Titan June 2023 Solicits & Solicitations
Gun Honey: Heat Seeker #1 leads Titan Comics' June 2023 solicits as well as fellow pulp noir Love Kills by Danilo Beyruth and Enrico Marini's Noir Burlesque.
---
Conan The Barbarian #1 from Titan Comics may be on the back cover of next week's Diamond Previews, but that's for next month. This month it's Gun Honey: Heat Seeker #1 which takes the lead for Titan Comics' June 2o23 solicited and solicitations, as well as fellow pulp noir hardcover series Love Kills by Danilo Beyruth, and Enrico Marini's Noir Burlesque as well as continuing series Dead By Daylight, and more Nouns: Nountown.
HEAT SEEKER GUN HONEY SERIES #1 (OF 4) CVR A ARTGERM (MR)
TITAN COMICS
APR231001
APR231002 – HEAT SEEKER GUN HONEY SERIES #1 (OF 4) CVR B SIENKIEWICZ (MR – 3.99
APR231003 – HEAT SEEKER GUN HONEY SERIES #1 (OF 4) CVR C COSPLAY (MR) – 3.99
APR231004 – HEAT SEEKER GUN HONEY SERIES #1 (OF 4) CVR D CONTINUADO (MR) – 3.99
APR231005 – HEAT SEEKER GUN HONEY SERIES #1 (OF 4) CVR E CARANFA NUDE BA – 10
APR231006 – HEAT SEEKER GUN HONEY SERIES #1 (OF 4) CVR F KHENG (MR) – 3.99
APR231007 – HEAT SEEKER GUN HONEY SERIES #1 (OF 4) CVR G 10 COPY INCV SI – 3.99
(W) Charles Ardai (A) Ace Continuado (CA) Artgerm
AWARD-WINNING WRITER AND CO-FOUNDER OF HARD CASE CRIME CHARLES ARDAI RETURNS TO THE GUN HONEY UNIVERSE IN THIS ACTION-PACKED SPIN-OFF FEATURING THE SULTRY AND EXPLOSIVE ARTWORK OF ACE CONTINUADO!
IF THE HEAT IS ON, DAHLIA RACERS CAN HELP YOU DISAPPEAR – FOR A PRICE. Marked for death by a U.S. intelligence agency, Gun Honey Joanna Tan turns to Dahlia Racers to help her pull a vanishing act. But the killer hot on her trail, beautiful sociopath Sarah Claride, will leave bodies strewn from New York to Las Vegas to Tijuana, Mexico, if it means cornering Dahlia – and breaking her…
In Shops: Jun 28, 2023
SRP: 3.99
LOVE KILLS HC (MR)
TITAN COMICS
APR231009
(W) Danilo Beyruth (A / CA) Danilo Beyruth
WRITTEN & ILLUSTRATED BY DANILO BEYRUTH (FRANK MILLER PRESENTS ANCIENT ENEMIES SERIES WITH DAN DIDIO)
A lone female vampire, Helena, stumbles into an alliance with Marcus, an unwitting human, when she's attacked by a rival coven on the streets of Sao Paulo. But when what seems at first to be a simple fight over hunting territory quickly turns into a lethal game of cat and mouse, Helena is forced to confront a shocking past betrayal and battle for her very existence.
In Shops: Sep 20, 2023
SRP: 24.99
DEAD BY DAYLIGHT #2 (OF 4) CVR A SAMPSON
TITAN COMICS
APR231010
APR231011 – DEAD BY DAYLIGHT #2 (OF 4) CVR B TAYLOR – 4.99
APR231012 – DEAD BY DAYLIGHT #2 (OF 4) CVR C GAME COVER – 4.99
APR231013 – DEAD BY DAYLIGHT #2 (OF 4) CVR D ANDRADE – 4.99
(W) Nadia Shammas (A) Dilon Snook (CA) Alison Sampson
PREQUEL COMIC BASED ON THE BEST-SELLING HORROR GAME, DEAD BY DAYLIGHT.
Readers can unlock an exclusive in-game charm using the unique code found inside the comic!
In the aftermath of their first crime, and ready themselves for another. The chaos has stirred something in JULIE, who – with FRANK's help – will embrace the insidious darkness that lurks within.
In Shops: Jun 21, 2023
SRP: 4.99
NOIR BURLESQUE HC (MR)
TITAN COMICS
APR231014
(W) Enrico Marini (A / CA) Enrico Marini
FROM BATMAN ARTIST ENRICO MARINI COMES AN ATMOSPHERIC, VIOLENT CRIME CAPER SET IN 1950S NEW YORK, WITH EVERYTHING FROM FEMME FATALES TO DOUBLE-CROSSES.
A heist gone wrong forces Slick to do a job for his employer, Rex, to repay the debt he owes. But Slick is in love with Caprice, Rex's ex-call girl wife-turned-burlesque legend and Rex also has the only way for Slick to avenge his murdered father
In Shops: Sep 06, 2023
SRP: 29.99
BLADE RUNNER ORIGINS 1-3 BOXED SET (MR)
TITAN COMICS
APR231015
(W) Mike Johnson, Mellow Brown, K. Perkins (A) Fernando Dagnino
LOS ANGELES, 2009…
FOLLOW THE ADVENTURES OF LAPD DETECTIVE CAL MOREAUX, AS HE INVESTIGATES A SEEMINGLY STRAIGHT-FORWARD SUICIDE OF A TYRELL CORP SCIENTIST, AND UNCOVERS A DARK CONSPIRACY THAT COULD SEE THE CITY OF LA BURNED TO THE GROUND.
COLLECTS BLADE RUNNER ORIGINS VOL.1: PRODUCTS, BLADE RUNNER ORIGINS VOL 2: SCRAP, AND BLADE RUNNER ORIGINS VOL 3: BURNING.
In Shops: Sep 06, 2023
SRP: 49.99
UNDERGROUND CURSED ROCKETS & HIGH PRIESTESSES SOUND GN
TITAN COMICS
APR231016
(W) Arnaud Le Gouefflec (A / CA) Nicolas Moog
A unique and exhaustive look at some of the most influential outsider music legends – from DANIEL JOHNSTON to PATTI SMITH – of the last 50 years A veritable illustrated bible of the underground music scene, this anthology of 50 biographies invites you to discover little-known maestros and creators of underheard masterpieces. This is a book for the simply curious, as well.
In Shops: Sep 27, 2023
SRP: 29.99
AFRO SAMURAI BOX SET (MR)
TITAN COMICS
APR231017
(W) Takashi Okazaki (A / CA) Takashi Okazaki
A classic that is essential reading for all fans of manga and afro-Japanese-futurism.
FEATURES A SPECIALLY COMMISSIONED COVER AND A BRAND NEW FOREWORD BY TAKASHI OKAZAKI!
In a feudal, futuristic Japan, samurai battle to become no.1 and rule the world, but when his father, who holds the coveted position, is challenged and killed, the young Afro Samurai vows vengeance.
In Shops: Sep 20, 2023
SRP: 39.99
LONE SLOANE BABEL HC (MR)
TITAN COMICS
APR231018
(W) Philippe Druillet, Xavier Cazaux-Zago (A / CA) Dimitri Avramoglou
FANS OF SENSATIONAL COMICS CREATOR PHILIPPE DRUILLET WILL ADORE THIS LAVISH ADDITION TO HIS MASTERFUL WORKS!
A brand new adventure for the stoic hero Lone Sloane, in his endless struggle against dark gods, robotic entities and alien forces! A trailblazing return for Phillipe Druillet's tortured hero, Lone Sloane, who travels the galaxy for an answer to the mysteries of the universe and his soul.
In Shops: Aug 30, 2023
SRP: 24.99
NOUNS NOUNTOWN #3 (OF 6) CVR A SCHLITZ
TITAN COMICS
APR231028
(W) David Leach (A / CA) Danny Schlitz
MEET THE NOUNS IN THEIR FIRST COMIC BOOK ADVENTURE! AN EPIC ADVENTURE OF PLAYGROUND – STYLE FUN & HUMOR!
Nouns DAO presents a new sensational mini series by writer David Leach (Psycho Gran) and artist Danny Schlitz. A deeply moving coming – of – age drama about a small – town thimble salesman caught up in a politically – charged espionage caper involving a stolen atom bomb, a signed picture of the pope, and a man with a fox for a head.
In Shops: Jun 28, 2023
SRP: 4.99
HORIZON ZERO DAWN BOXED SET
TITAN COMICS
APR231029
(W) Anne Toole (A) Ann Maulina, Elmer Damaso, Bryan Valenza (CA) Daniel Bura
RETURN TO THE MAJESTIC, POST-APOCALYPTIC WORLD OF HORIZON AND THE STORIES OF ITS INHABITANTS IN THE COMPLETE GRAPHIC NOVEL COLLECTION
FEATURING ALOY AND FAN-FAVOURITES TALANAH AND EREND, THESE STORIES EXPAND ON HORIZON ZERO DAWN, SET BEFORE, AFTER, AND DURING THE EPIC GAME.
COLLECTS HORIZON ZERO DAWN VOL.1: THE SUNHAWK AND HORIZON ZERO DAWN VOL.2: LIBERATION
In Shops: Sep 20, 2023
SRP: 35.99
MORIARTY CLOCKWORK EMPIRE TP (MR)
TITAN COMICS
APR231032
(W) Frederic Duval, Jean-Pierre Pecau (A / CA) Stevan Subic
ILLUSTRATED BY STEVAN SUBRIC – ARTIST ON DC'S RIDDLER: YEAR ONE COMICS BY PAUL DANO!
In an alternate history of the London you know and love, Holmes and Watson are on the case of evil card-playing clockwork automatons, the case of a monstrous beast killed in the smoky backroom of an opium den, and the strange alter ego of one Henry Jekyll…
COLLECTS ISSUES #1-4.
In Shops: Aug 30, 2023
SRP: 19.99
SPIDER-MAN ACROSS SPIDER-VERSE OFFICIAL MOVIE SP HC
TITAN COMICS
APR231033
(W) Titan Magazines
This book explores the all-new movie SPIDER-MAN: ACROSS THE
SPIDER-VERSE, the sequel to the Academy Award-winning SPIDER- MAN: INTO THE SPIDER-VERSE.
Go behind-the-scenes with the makers of the movie in this lavish volume that features amazing artwork and photography from the visually stunning new film.
In Shops: Jul 26, 2023
SRP: 19.99
STAR WARS INSIDER #219 NEWSSTAND ED
TITAN COMICS
APR231035
APR231034 – STAR WARS INSIDER #219 PX ED – 9.99
APR231036 – STAR WARS INSIDER #219 FOIL VAR – 19.99
(W) Titan
FEATURING:
THE ANATOMY OF ANIMATION – Insider goes behind-the-scenes of The Bad Batch with executive producers Jennifer Corbett and Brad Rau.
ANDOR: GALACTIC BRITAIN REVISITED- Touring the numerous U.K. filming locations used for the hit Disney+ series.
'THE ART OF STAR WARS' BOOKS- Lucasfilm archivist Lucas Seastrom talks the publishing history of the popular art books.
PLUS Exclusive interviews, news, quizzes, and more
In Shops: Jun 07, 2023
SRP: 9.99
STAR TREK ILLUSTRATED ORAL HISTORY ORIGINAL CAST HC
TITAN COMICS
APR231037
(W) Titan Magazines
The original cast and crew of Gene Roddenberrys' Star Trek discuss the making of the iconic show and films in this fully illustrated collector's edition.
Featuring interviews with the U.S.S Enterprise crew members William Shatner, Leonard Nimoy, DeForest Kelley, Nichelle Nichols, George Takei, Walter Koenig, and James Doohan.
This illustrated book compiles years of unmissible content with exclusive new features.
In Shops: Sep 06, 2023
SRP: 19.99
RIVERS OF LONDON 7-9 BOX SET (RES)
TITAN COMICS
APR231039
(W) Ben Aaronovitch, Andrew Cartmel (A) Lee Sullivan, Mariano Laclaustra (CA) Josep Maria Beroy
"A DELIGHT FROM START TO FINISH" – CRIME REVIEW
A stunning box set edition of the bestselling graphic novels in the Rivers of London series, starring Ben Aaronovitch's laconic trainee wizard and budding detective, Peter Grant.
COLLECTS RIVERS OF LONDON: ACTION AT A DISTANCE, RIVERS OF LONDON: THE FEY AND THE FURIOUS, AND RIVERS OF LONDON: MONDAY, MONDAY
In Shops: Sep 13, 2023
SRP: 49.99
STAR TREK ART OF NEVILLE PAGE (RES)
TITAN BOOKS
APR231038
(W) Joe Nazzaro
Showcasing his entire Star Trek career to date, this visually stunning retrospective celebrates the inventiveness of Neville Page's designs.
In Shops: Aug 09, 2023
SRP: 49.99
CAPTAIN MARVEL SHADOW CODE PROSE NOVEL HC
TITAN BOOKS
APR231040
(W) Gilly Segal
Marvel's most powerful super hero, Captain Marvel, must battle an old enemy in this brand-new original novel with help from her friends Tony Stark, Spectrum, Hazmat and Spider-Woman!
In Shops: Oct 11, 2023
SRP: 26.99
---
---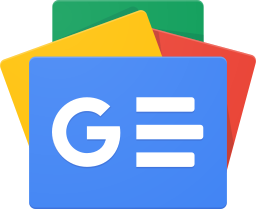 Stay up-to-date and support the site by following Bleeding Cool on Google News today!