A couple of weeks ago, Bleeding Cool reported that Batwoman would see her final issue published in August. Well, the latest DC Comics solicitations for August 2018 have confirmed the final issue of her series as #18.
She is joined in that by Hal Jordan and the Green Lantern Corps #50, also tagged as its final issue.
Though as Bleeding Cool readers will know, they can expect te relaunch as Green Lantern #1, starring Hal Jordan, written by Grant Morrison and possibly drawn by Liam Sharp as well.
No news about Batwoman though, Sorry.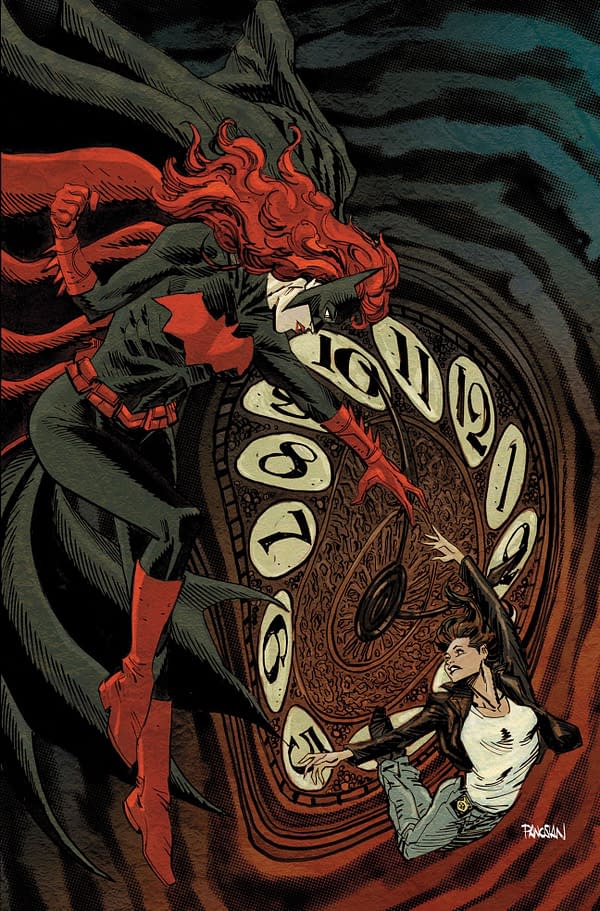 BATWOMAN #18
written by MARGUERITE BENNETT
art by FERNANDO BLANCO
cover by DAN PANOSIAN
variant cover by MICHAEL CHO
It's the series finale, and there's a lot of drama to resolve for Kate Kane, both in and out of costume. As Batwoman, she teams with Renee Montoya to thwart Clock King's latest time-bending enterprise: selling a drug that allows criminals to know if their crime will be successful—before it's committed. But Batwoman's facing a quandary to boot: Take this drug off the street, or use it herself to stop crime? The only fight tougher is the personal one: Should Kate and Renee give their relationship another chance?
ON SALE 08.15.18
$3.99 US | 32 PAGES
FC | RATED T+
FINAL ISSUE
This issue will ship with two covers.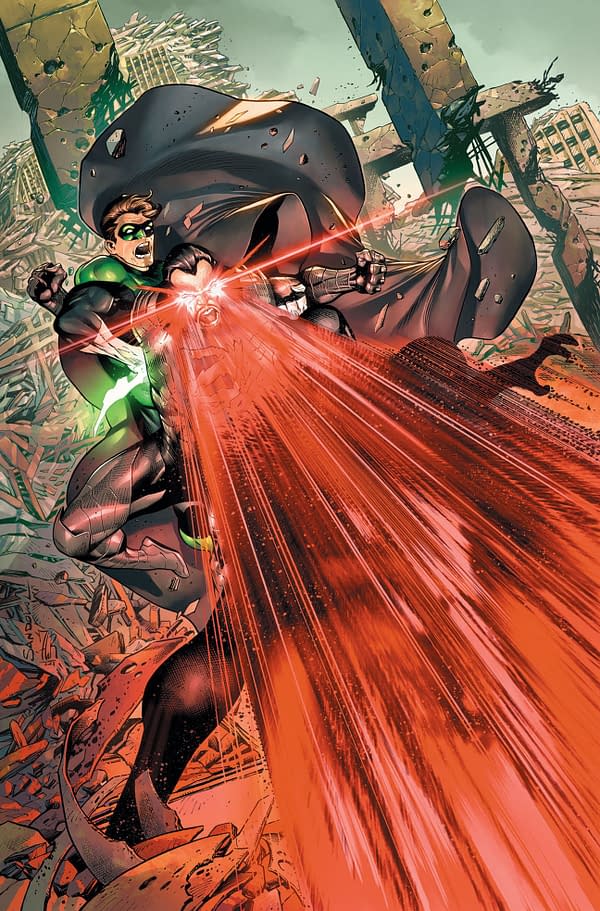 HAL JORDAN AND THE GREEN LANTERN CORPS #50
written by ROBERT VENDITTI
art and cover by RAFA SANDOVAL and JORDI TARRAGONA
variant cover by TYLER KIRKHAM
This. Is. It! It's an extra-sized anniversary celebration, and one of the biggest battles the Green Lantern Corps has ever fought to mark the occasion. John Stewart issues a dramatic order: no lethal force! The Green Lanterns need to prove they can keep law and order in the universe without killing. Elsewhere, Hal Jordan faces down Tomar-Tu, and looks to use the Darkstars' armor as a weapon against them—with some psychic help from Hector Hammond (who probably shouldn't be trusted).
ON SALE 08.08.18
$3.99 US | 40 PAGES
FC | RATED T
FINAL ISSUE
This issue will ship with two covers.
Enjoyed this article? Share it!