Avatar Press Announces Bleeding Cool's First Editor-in-Chief, Hannah Means-Shannon
This was Doctor Hannah Means-Shannon's first article for Bleeding Cool, eight months ago: "Feeling Giant, Intellectual Things At An Evening With Neil Gaiman And Amanda Palmer". A lot has happened since then. English professor and speaker of more languages than you thought existed, she has covered conventions across the country for Bleeding Cool, interviewed and reviewed the great and the good, took *that* photograph of me and Dean Haspiel, started the weekly Live From The Comic Shop column and been appointed Senior New York Correspondent on the website, despite currently living in New Jersey which probably irks some. It also led to her seizing control of the New York Comic Con correspondents this year.
An Oxford graduate, she also has a strong empathy with the anglophiliac nature of Bleeding Cool, and has a very keen tabloid sensibility that should put her to good stead. And now, she's my boss kinda. As Avatar Press puts it, she'll be helping free up some of my editing responsibilities, letting me write and research original pieces more and, well, fixing one or two of my typos.
For her contacts on the East Coast comics scene, and the fact that everyone just seems to plain like the woman, this is a very significant hire at Bleeding Cool.
Please, bid her welcome.
You can reach Hannah on Twitter as Hannah Means-Shannon @HannahMenzies and by e-mail at hannah@bleedingcool.com.
Here's the complete press release from Avatar Press:
Avatar Press Announces Bleeding Cool's First Editor-in-Chief, Hannah Means-Shannon
December 10, 2013—As Bleeding Cool moves towards its fifth anniversary, and celebrates being labelled the most influential comics blog by statistical measuring service Technorati, the site is appointing its first editor-in-chief.
Dr. Hannah Means-Shannon comes to comics journalism from the academic sector. An English professor by training, she is a graduate with multiple degrees from Oxford University and prior to working in journalism, she contributed scholarly articles about comics to international journals, and spoke at conferences and conventions on the subject of comics.
As a journalist, she wrote for Parallel Worlds at the New York Post, The Comics Beat and others, as well as receiving training in comics publishing. She began writing for Bleeding Cool as a contributor in early 2013, and has been increasingly bringing her voice and presence on the site ever since. A major force in reporting on comic cons for the site, after being named Senior New York correspondent, she helped organize teams of writers at New York Comic Con 2013.
Avatar Press's first hire upon founding the website in 2009 was Rich Johnston, celebrated gossip columnist of Lying in the Gutters fame, who took on the duties of writing about comics and organizing coverage of major comic conventions. Shortly thereafter Brendon Connelly, formerly of Filmick and /Film, joined the ranks to establish the film component to the site. Together Johnston and Connelly have worked in tandem as head writers building up the wide readership the site currently enjoys. More recently, staff writers have also been added, and the site has many long-running columnists and occasional contributors who help create the many voices of Bleeding Cool while preserving an original founding credo of a no-holds-barred approach to news, rumors, and gossip.
Avatar Press's Editor-in-Chief William Christensen explains, "Hannah is simply the only candidate I wanted for our new E-I-C position. Her love of the medium combined with her natural ability to work well with creative people was just the icing on the cake of her stunning credentials. I am thrilled to have her voice and leadership as we enter an exciting new era for Bleeding Cool."
Rich Johnston calls Hannah "a natural Bleeding Cool writer, who knows that it's not only important to write about comics, but that people read what has been written. It's a privilege that she's turned her sizeable intellect to a medium that many dismiss, and chosen Bleeding Cool as the place to exercise it. We're very lucky to have her on board, and so is the comics industry as a whole."
Bleeding Cool's exponential growth in recent years has made the addition of an Editor-in-Chief both necessary and beneficial. The position will entail coordination of convention coverage teams, oversight of columnists and contributors, and spearheading areas of growth for the site including wider pop culture topics and more expansive round-the-clock content for readers. This position will allow head writers Rich Johnston and Brendon Connelly to do what they do best in bringing a wide array of breaking news items to readers with their famous insights in tow.
Join us in welcoming our first Editor-in-Chief and look forward to our course of expanding Bleeding Cool's coverage and perspectives on pop culture, bringing fans and readers breaking coverage and analysis of the industry on an international level.
---
---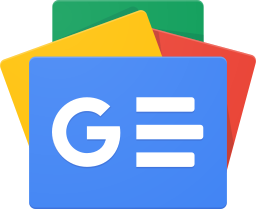 Stay up-to-date and support the site by following Bleeding Cool on Google News today!