Posted in: Comics | Tagged: Batman, Comics, dc, detective comics, entertainment
---
Happy Birthday, Batman: Today Is The 75th Anniversary Of The Release Of His First Appearance In Detective Comics #27 1939 was one of comics' greatest years. Arguably, the greatest single calendar year in the history of the American comic book industry as we know it today — or at least the most interesting, particularly when it comes to superhero comics.
It's the year that the rest of the industry caught on in earnest to Superman's rising success. It's the year of the beginning of Marvel Comics — about which I'm sure we'll hear much more from both inside and outside of the company, this year, 75 years later.
It's the year of the debut of Flash and the Sandman from DC, and of characters ranging from Blue Beetle to Amazing Man from other publishers, and even Captain Marvel in Whiz Comics from Fawcett likely snuck onto the newsstands before Dec 31.
I had a rather long draft post breaking down a bunch of these, but let's save that for another time.
Because today, Batman is 75 years old.
March 30, 1939 is the date of publication of Detective Comics #27 as listed by the Library of Congress Copyright Office's Catalog of Copyright Entries for Periodicals for 1939. According to the statute in effect at that time, the Copyright Act of 1909, the date of publication as listed here is "held to be the earliest date when copies of the first authorized edition were placed on sale, sold, or publicly distributed." Though it has a May cover date, cover dates were typically used to let newsdealers know when to remove unsold copies of a publication from the newsstand.
As we noted last year for Superman's 75th birthday, when Jack Liebowitz was questioned on the stand in DC v Bruns, he referenced Action Comics' dates of publication as the on-sale dates. So, while arrival dates for Detective Comics #27 are going to vary from place to place around the country (I know of a copy of Detective Comics #27 with an April 19 date stamp, for example), the date of publication gives us the most "official" available info for the earliest on-sale date. [For completeness, I will also note that a small ad promoting the debut of Batman appeared in Action Comics #12, which hit the stands one week prior to Detective Comics #27.]
Created by Bob Kane and Bill Finger, Batman's debut in Detective Comics #27 also introduced Commissioner James Gordon. Batman's rise to success was nearly as swift as Superman's. He would receive his own title in April 1940, and as a 1941 Saturday Evening Post article noted, "Today Superman leads all other comic-magazine characters, one of the few within evening hailing distance being The Bat Man — 800,000 [copies sold per issue] — a bimonthly also owned by Donenfeld."
The highest graded (unrestored) copy of Detective Comics #27 CGC 8.0 sold for $1,075,000 in February 2010. It is one of only 5 comics to have broken the million dollar barrier. ---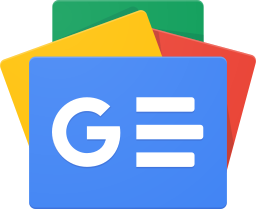 Stay up-to-date and support the site by following Bleeding Cool on Google News today!