Has DC Comics Just Created Its Very Own Rick And Morty?
Today sees the publication of Year Of The Villain: Lex Luthor #1 from Jason Latour and Bryan Hitch, that sees the Apex Lex Luthor travelling the multiverse collecting other Lex Luthors along the way. And one in particular, a young version of Lex Luthor in a Smallville-like environment, with a dead drunk father. Who Apex Lex seems to adopt as some kind of padawan. Spoilers ahead.,,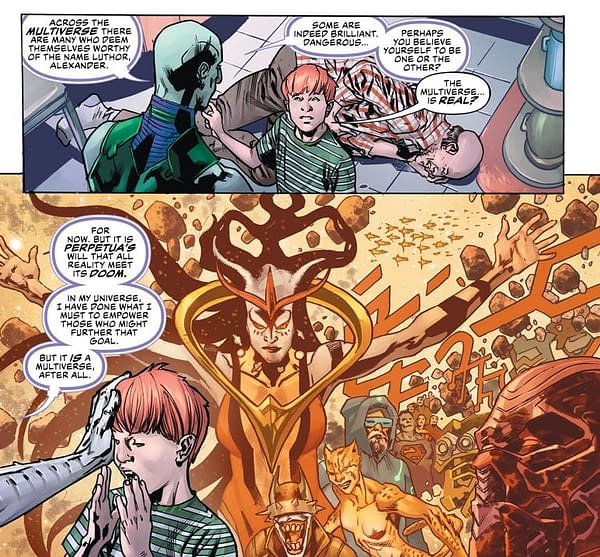 There's plenty to dive into and plenty of Luthors for them both to visit.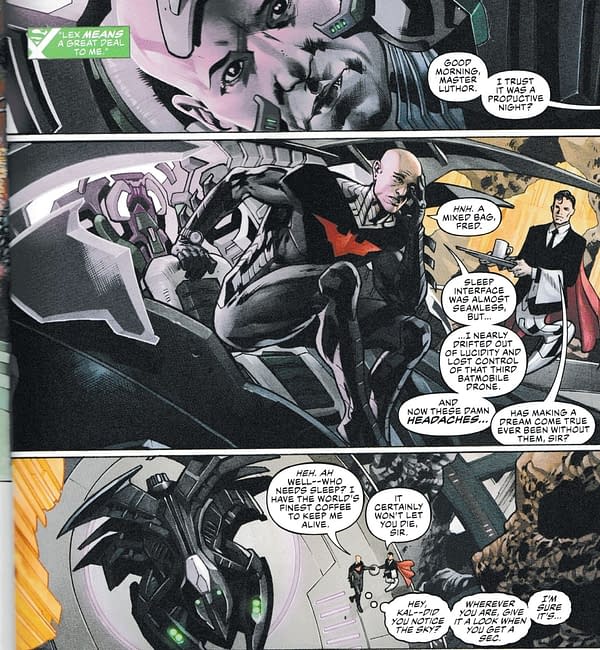 Yes, including a Bat-Luthor.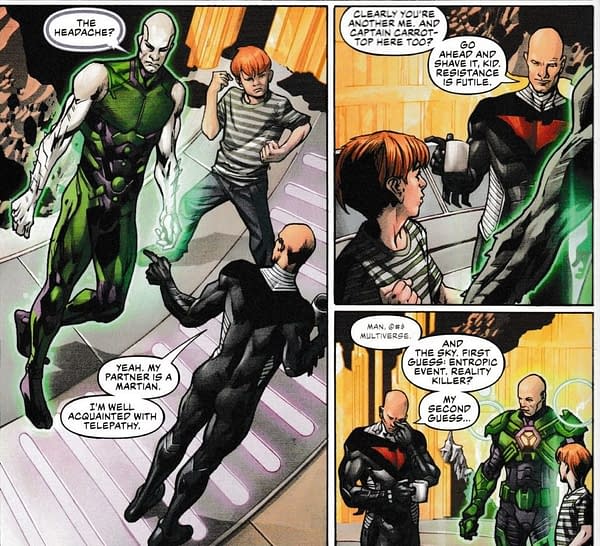 In fact, you get a Multiverse full of Luthors.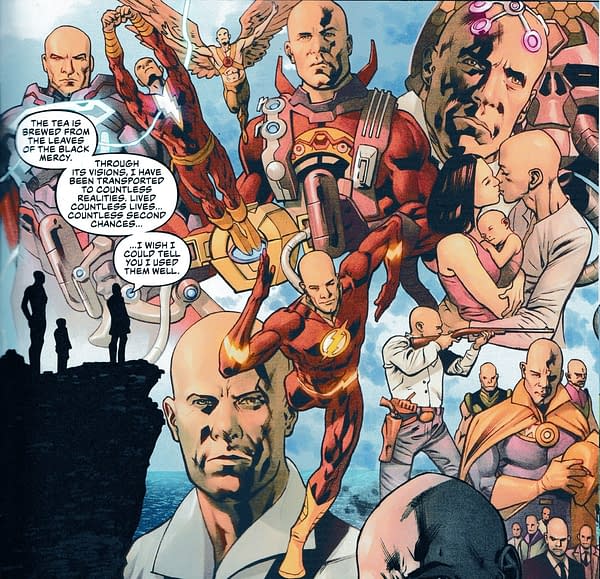 A number of which have to be dealt with in only one acceptable fashion.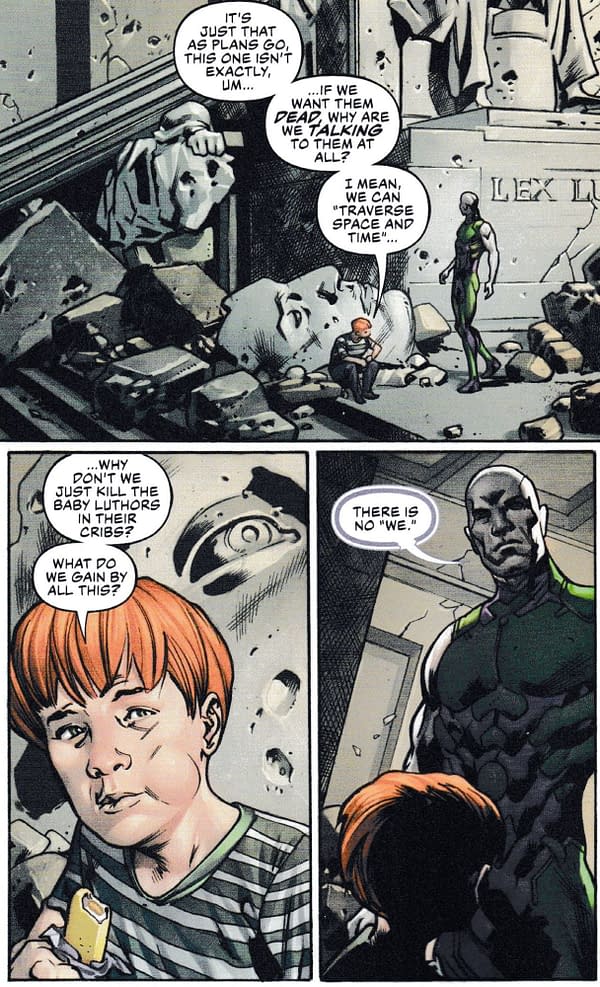 Again.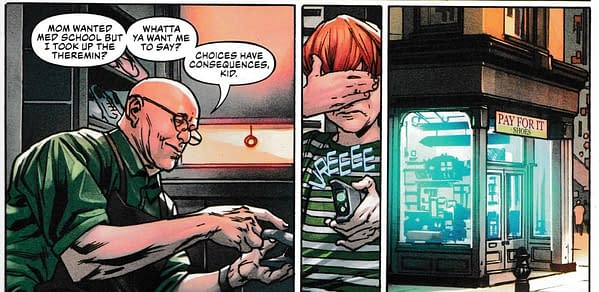 And again.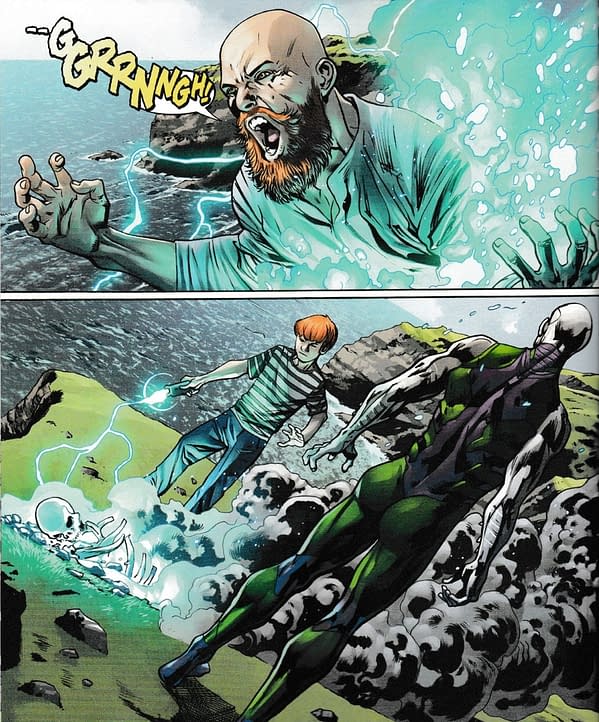 Before concluding with L'il Lex revealed to be kept in stasis with a Black Mercy flower…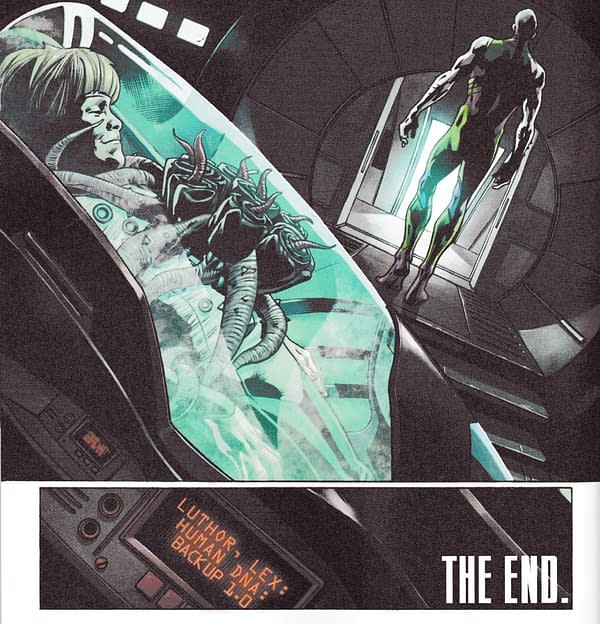 …dreaming his dreams of contentment and conquering, nothing more than back-up human DNA for this now-Martian-hybrid Lex Luthor, the Apex Lex, in case he needs to return to his humanity.
It's really, really really Rick And Morty isn't it? Multiple Luthors, heavy on the sci-fi, often at odds, often killing each other, with people being replaceable, multiple dimensions providing replacement fodder at a whim.
To the extent that Rick accidentally turned everyone on the planet into mutated monsters, went to a parallel dimension with Morty to find out how his parallel version solved the issue before dying. And then just continued living in that dimension because it was easier.
With DC Comics giving us the tease of these two travelling through time and space, without consequences, as they can always reboot. You know what this means? Of course you do.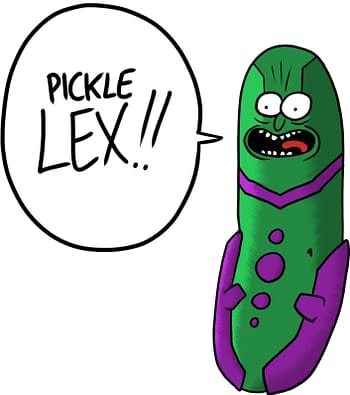 Yup, from Apex Lex to Pickle Lex.
It's not the first time this has happened in the Year of The Villain one-shots – the Sinestro one-shot by Mark Russell had an entire society fuelling and healing each of the Paragons, he fought against, and only by extending the lives of that society, did they get complacent and ungrateful about their lot, that the Paragons were suddenly helpless. Which was pretty close to the plot of "The Ricks Must Be Crazy" when the alien society powering Rick's battery created their own miniature alien society to generate their own power….
LEX LUTHOR YEAR OF THE VILLAIN #1
(W) Jason Latour (A) Bryan Hitch, Andrew Currie (CA) Francis Manapul
Apex Lex has made his offer to the villains of the DC Universe…but has the super-powered evil genius gotten what he truly desires? The most deadly predator in the Multiverse has set out to answer that question by seeking out his counterparts on other Earths. But will this meeting of the Luthors be the greatest team-up in all of creation…or end in a bloodbath?In Shops: Sep 18, 2019
SRP: $4.99
---
---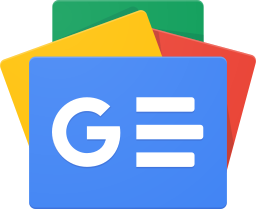 Stay up-to-date and support the site by following Bleeding Cool on Google News today!