Heart Surgery, Down Syndrome And A Graphic Novel Chip Reece writes;
In 2010 I would have laughed myself into a coma had I been told I would be writing a comic book. Actually, the truth is I didn't do much laughing at all, because it was the scariest year of my life. That was the year we found out my unborn son would have a congenital heart defect, and several characteristics common with Down syndrome (DS). Once he was born we'd find out he had not one but TWO heart defects, and DS was confirmed.
Pre-birth the news that he had DS wasn't as grim as you might think. Sure, we cried a little, but it was because we knew our son had a long hard road of survival ahead. We considered ourselves blessed to be parents of a child with Down syndrome. Unfortunately there were no guarantees that he would make it. The doctors assured us that in this day and age he had a good chance – not very comforting. When he was born and we were told he had a second defect, our worst fears became a reality when he was immediately flown to a specialized children's hospital.
The five months following were all spent in a hospital three hours away from home, included two open heart surgeries, and many other invasive procedures. Three of those months Ollie spent unconscious and heavily medicated with more near-death experiences than I'd like to recall, yet he beat the odds. Five months later we brought our medically fragile son home on several monitors, a breathing machine, feeding pump (fed through a GT), suction machine (I'll spare you the icky details), a long list of medications and a schedule of relentless doctor appointments. Seven months later we'd be back for another two months to repair his last and most serious heart defect.
It was around this last major surgery that the wheels started to turn about making a comic book. My son, at the age of one, had shown more strength than anyone I'd known at any age, with two major heart defects and Down syndrome. Like many of the heroes we've all grown up with, Ollie had overcome great adversity and lived to tell a story. A story I believe that couldn't be told as anything other than a superhero story.
So, that brings us to the graphic novel I'm writing, Metaphase. The story will star Ollie (imagine that!), a boy with Down syndrome who will learn what it truly means to be "super," inspired by my real life superhero son! The father in the story is one of those super-strong invulnerable types, and like me, couldn't do a darn thing to help his kid. Really all that was left was to hope and pray that he'd make it.
I'm not going to sit here and make a lengthy case for why you need to read my book. I don't have years of comic book writing experience to prove my legitimacy to you, so it'd be pretty silly. What I do have is an almost three year old son that I'm completely in love with. A son who has the power to make me smile and laugh constantly. A son who is beautiful and amazing BECAUSE he has Down syndrome. You see, individuals with Down syndrome can be superheroes too. We can and should look up to them. If Metaphase does anything, it'll show you just that.
So, if you've read this far, you're probably wondering where to find the book. Well, for starters you can read a FREE preview on comiXology right now from Alterna Comics. The artwork is by the fantastic Kelly Williams and lettering by the publisher/founder of Alterna himself, Peter Simeti! The finished graphic novel will be crowd funded (something I support in full force on StashMyComics.com) via Kickstarter to help me raise enough to pay for the art and printing of the book. If you'd like to help us reach that goal, please follow the Metaphase fanpage on Facebook or any one of us on Twitter (@ChipReece, @Treebeerd, @PeterSimeti) to see when the project goes live.
Thanks in advance for your support!
---
---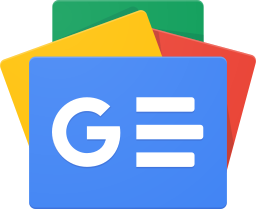 Stay up-to-date and support the site by following Bleeding Cool on Google News today!