The Heavy Metal booth #1529 at San Diego Comic-Con will be showing off the cover to the Iron Maiden: Legacy of the Beast Trade Paperback ahead of its release in stores in October. Inspired by Iron Maiden's Legacy of the Beast mobile RPG celebrating its two-year anniversary this month, we have the news that sequel to the comic book series based will be coming in 2019.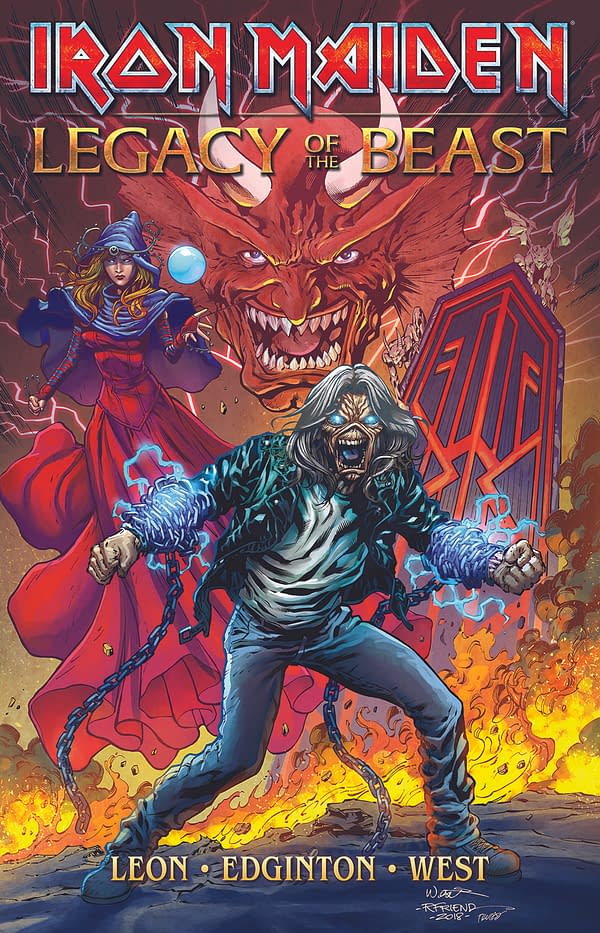 The booth will have an exclusive Heavy Metal comic from their record label BMG, signed and number from 001 – 666 by the comics conceptualiser Llexi Leon and artist Kevin West for $20 or combined with a 7" vinyl of Wasted Years from the album Somewhere in Time. (20 copies) – $30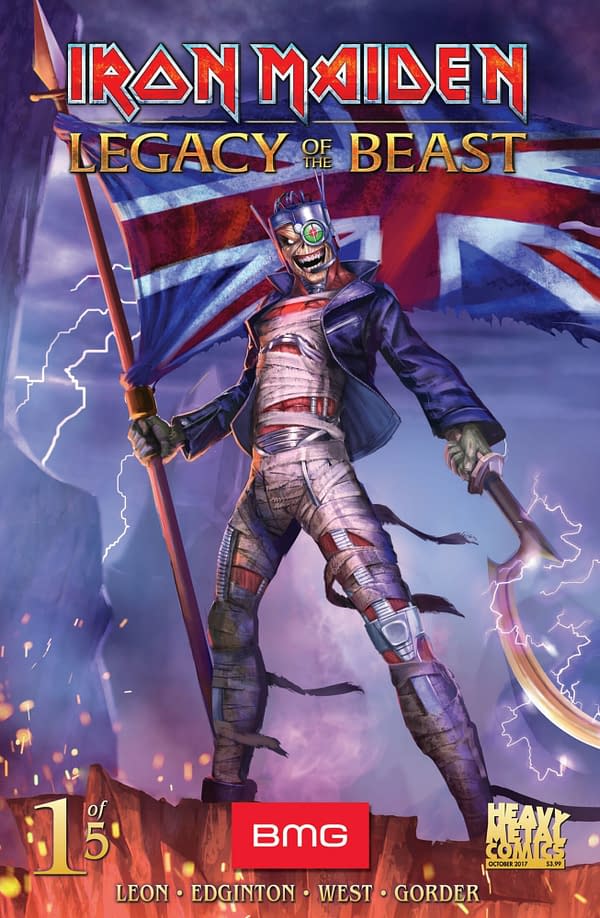 A Kevin West signed print limited to 100 units for $66.60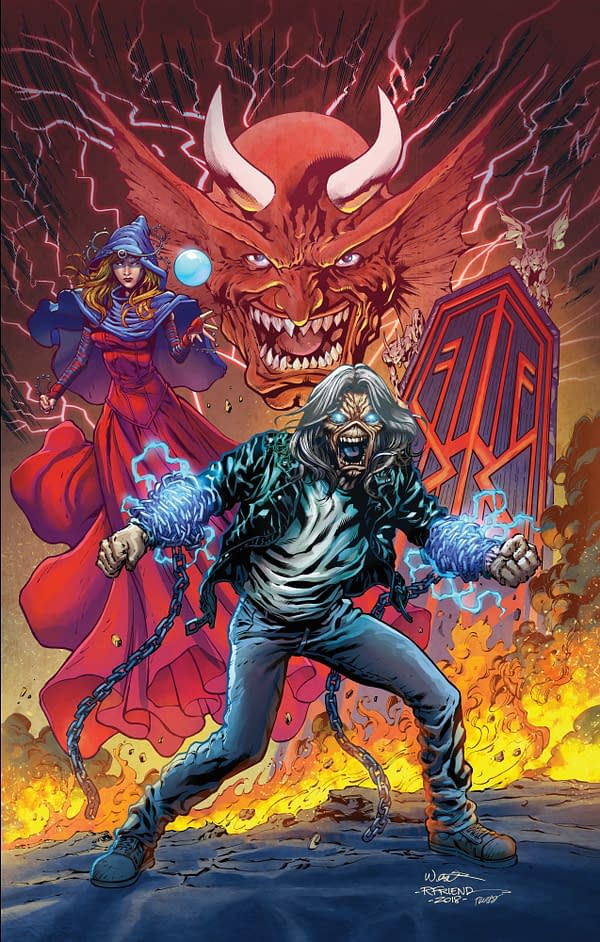 Llexi Leon signing times for HeavyMetal Booth 1529
Thursday: 3pm-4:30pm
Friday: 1:30-2:30pm
Saturday 1:30pm-3:00pm
Sunday 1:30pm-2:30pm
Penciller Kevin J West will also be attending all above signings. Leon will also be at these Nuclear Blast signings.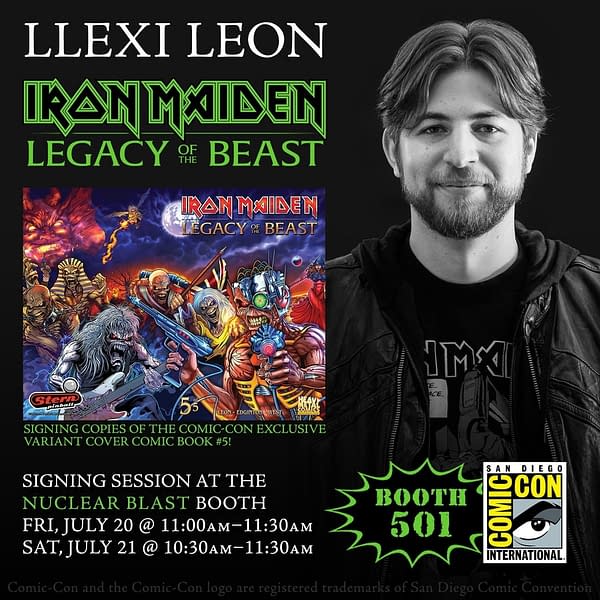 They will also have a mirror print (based on mirror backglass of limited edition pinball machine), 100 pieces, $66: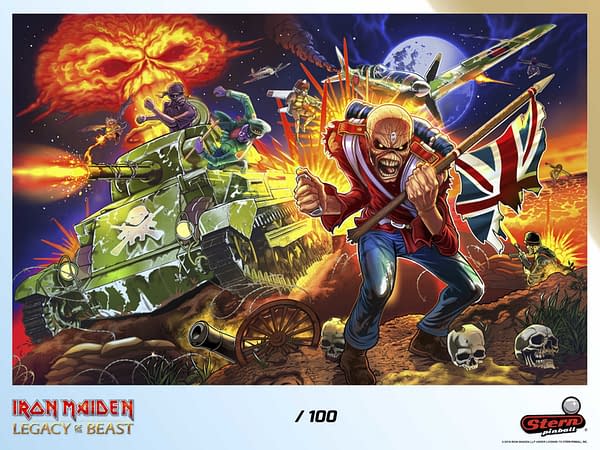 And their 666 Edition Legacy of the Beast #5 Variant cover, 666 pieces for $20: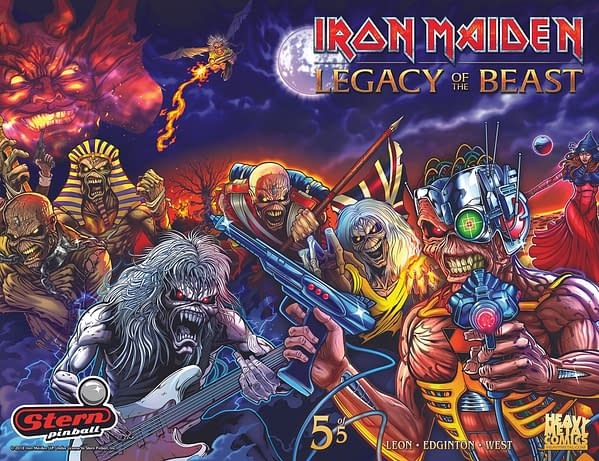 They also bringing all three IM:LOTB pinball machines to the show in conjunction with Stern Pinball.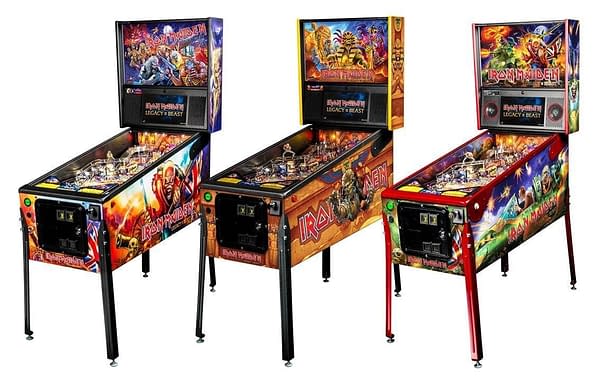 While Incendium have these two Iron Maiden statues for sale at the show also based on Legacy of the Beast.
First look preview at the show, pre-orders go live on preview night here. The complete range of Incendium's Iron Maiden:LOTB figures will be available from HM/NB booth throughout the convention — including blind boxes and single figures.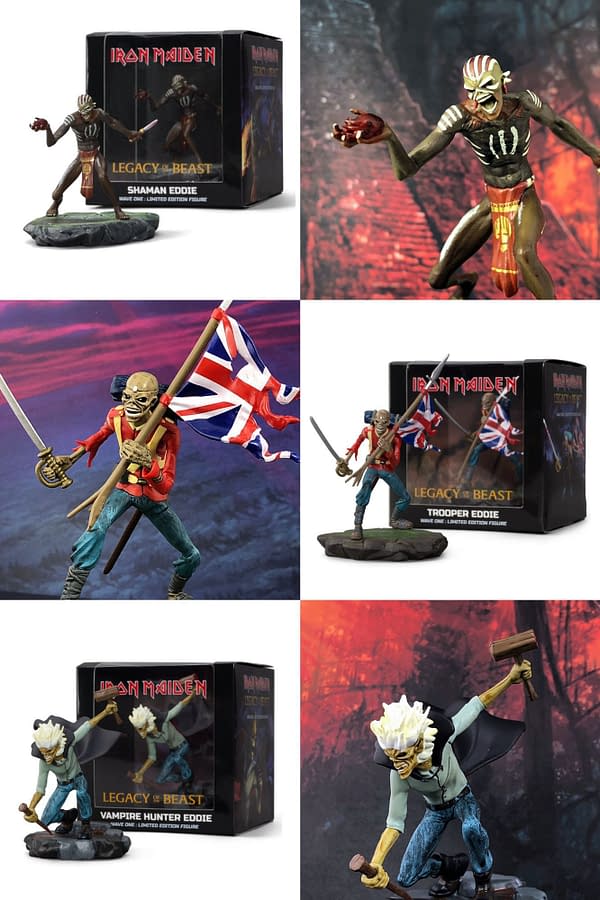 Enjoyed this article? Share it!