Dynamite Entertainment has announced that Justice, Inc.: The Avenger is set to return in a brand-new six issue miniseries, Faces of Justice, courtesy of co-writers Kyle Higgins (Mighty Morphin Power Rangers, Magnus) and Joe Gentile (Zorro, The Green Hornet), and artist Alexandre Shibao (Independence Day).
When the FBI discovers evidence that incriminates Richard Benson in a brutal murder, the Avenger finds himself arrested and subjected to an intense investigation by the Bureau's best agents! Now the Justice, Inc. team must spring into action to save their leader, and discover if there's a sinister plot at play; or could the Avenger actually be guilty of such a heinous crime?
Writer Kyle Higgins says, "The Avenger is one of those great, classic pulp characters who has both an incredibly rich history as well as a long list of modern superheroes who owe their creative inspiration to him. I love pulp, noir, and superheroes, so when Dynamite asked if I'd have any interest in telling a new Avenger story, it was a pretty easy sell for me. I've known Joe Gentile for as long as I've been reading comics. In fact, it was his publishing company, Moonstone Books, that first introduced me to how comics are made, and ultimately set me on the path to becoming a writer. Joe and I have wanted to do something together for years, so when Dynamite called and asked if I'd have any interest in telling a story with The Avenger, the first person I thought of was Joe. Justice Inc. and The Avenger are some of his all-time favorite characters, and I could think of no one better to build a bad-ass pulp story with."
Writer Joe Gentile says,
The Avenger has always appealed to me because, while his whole reason to fight crime centers on the loss of his wife and daughter, the incident was mainly his fault. Finding peace with that has been such a challenge for him, and really permeates everything he does with Justice Inc. Physically, he isn't built like Superman. As a matter of fact, he's fairly-average sized. But when he walks into a room, his energy commands respect and turns heads. Who doesn't want some of that?
The Avenger originally debuted in September 1939 as the lead character in an eponymous pulp magazine, published by Street and Smith Publications. Writer Paul Ernst is credited with creating many of the earliest Avenger tales (published under the house writer pseudonym "Kenneth Robeson"), blending the qualities of contemporary pulp heroes like Doc Savage and The Shadow, as well as his own creations that included Seekay, The Wraith, Dick Bullitt, Old Stone Face, the Gray Marauder, and Karlu the Mystic. The Avenger appeared in numerous prose novels, radio programs, and comic books throughout the decades, most recently in Dynamite Entertainment's 2014 revival of the Justice, Inc. series written by acclaimed author Michael Uslan and illustrated by Giovanni Timpano.
The debut issue of Justice Inc.: The Avenger – Faces of Justice features cover artwork by Tom Mandrake (Batman, New Mutants) and Alexandre Shibao (Batman/Superman). Justice Inc.: The Avenger – Faces of Justice #1 will be solicited in the May 2017 Previews catalog and slated for release in July.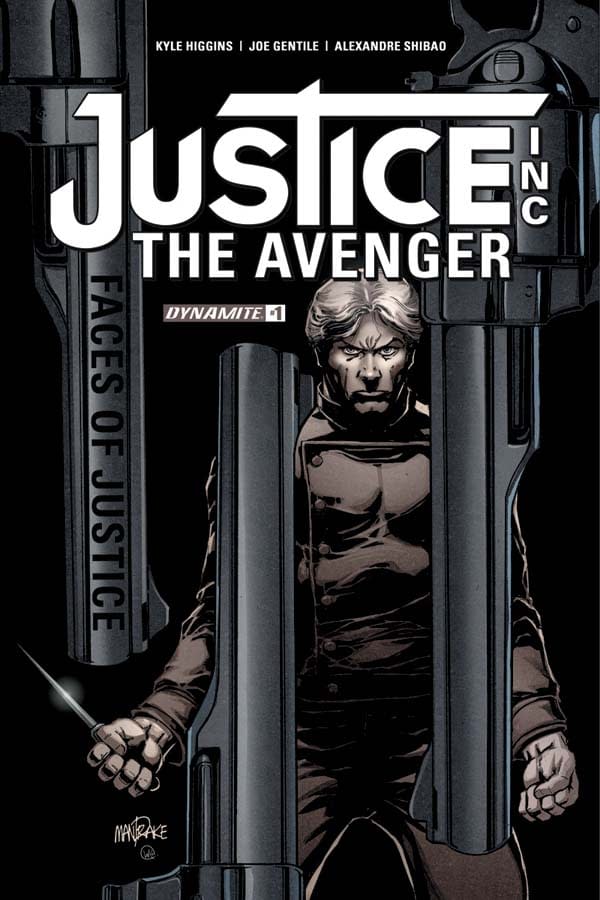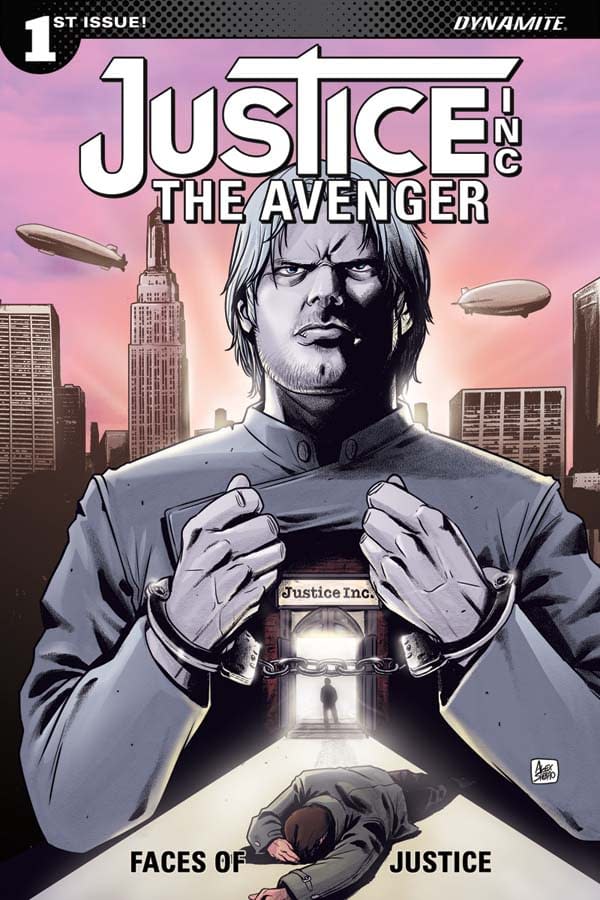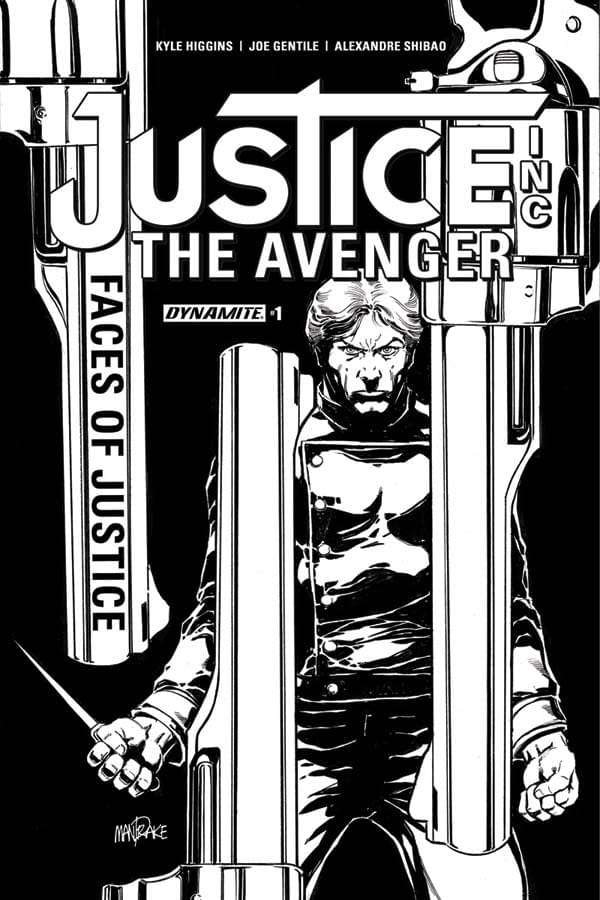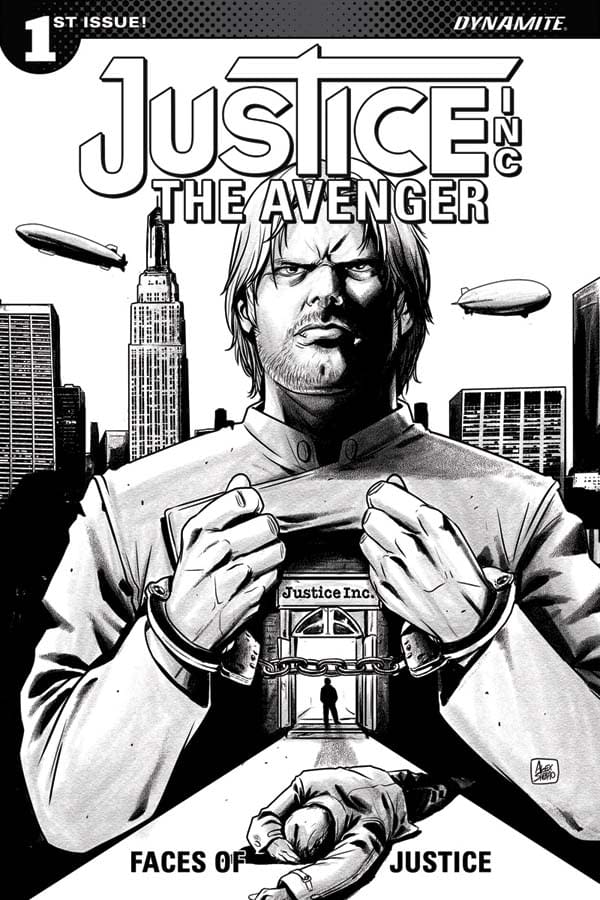 Enjoyed this article? Share it!