How A Superman Dies… Or Does He? Superman, Justice League And DC Universe Rebirth Spoilers
The comics are on sale! Forbidden Planet in London opened at midnight (though it was beaten to it by the French stores) and the DC Universe Rebirth event is underway.
As well as DC Universe Rebirth #1, DC Comics also has Superman #52 and Justice League #50 out today. And with the much teased and promised death of Superman, we get to have a look at how it went down – and if we can see a get out clause.
Possibly.
Firstly, in battles with a version of himself, with his own powers on the wane, it all goes kablooey.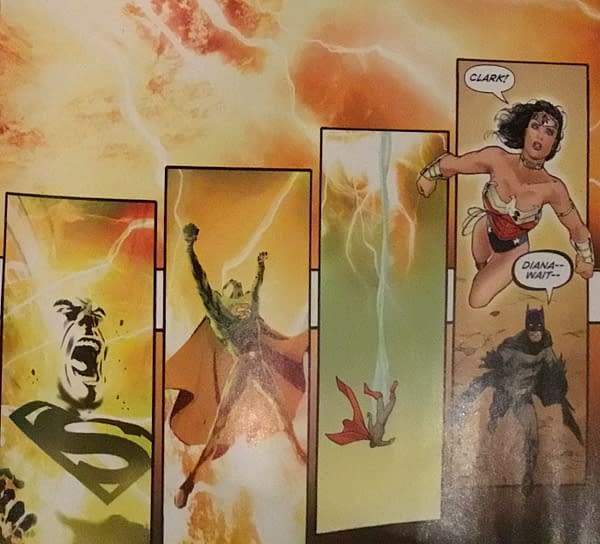 But as he spends his last moments, he does get to say goodbye to his nearest and dearest. Including both Lois…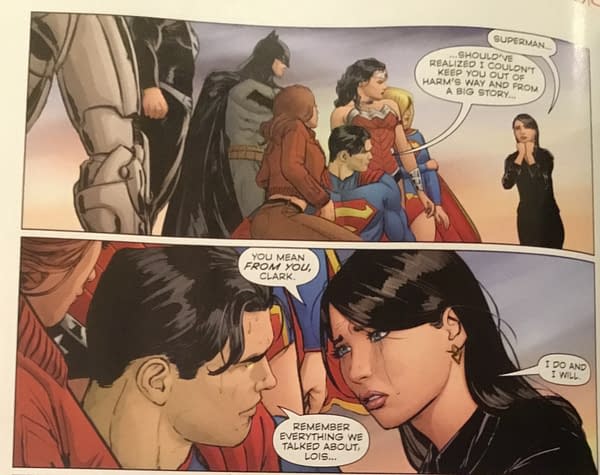 …and Diana…

… before doing a Time Lord job, just without the regeneration.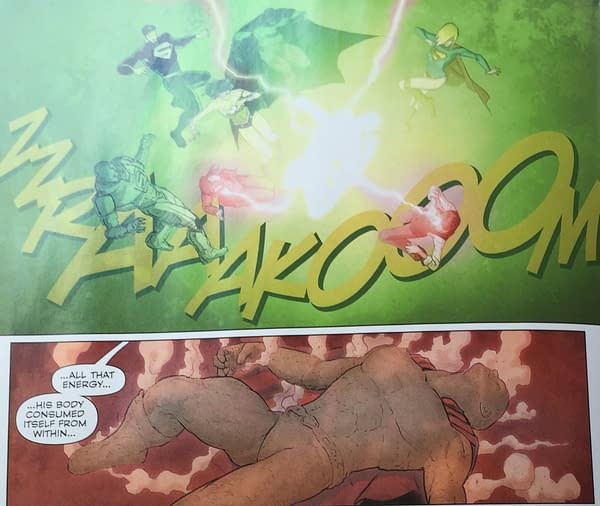 Which is a rather odd way to leave him. Justice League #50, telling a different story that somehow also dovetails into DC Universe Rebirth #1, manages to run a scene that leads into this story, placing the blame for Superman's condition on that storyline, rather than the events of the Superman book. And continuing to mess up all manner of continuity. But in DC Universe Rebirth #1, we see a way out. First with a member of the Legion Of Superheroes from the future who knows a thing or two about history….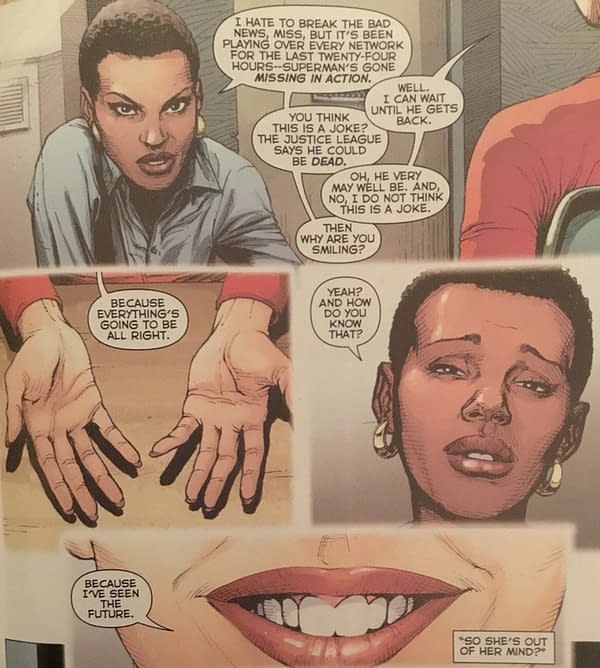 And a revisit to the scene of his death, which our observer (oh go on, it's Wally West) for some reason is unable to see his corpse.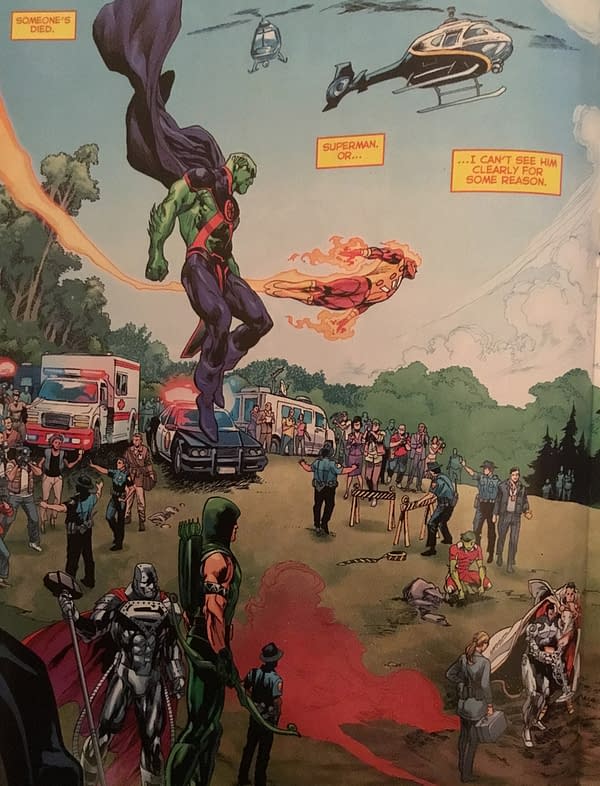 Which seems rather important, don't you think?
We've already been looking at another possibility – that this New 52 Superman was a creation of Ozymandias. And that he was the Mr Oz who has been watching over Superman from afar and who claims to have trained him.
Is there any reason he would have stopped watching? And might Diana want a quiet word?