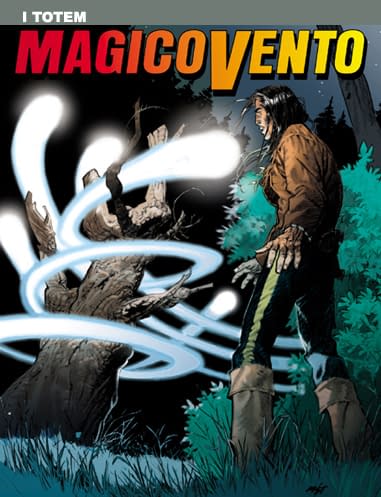 Last week we ran some news on the US version of the Italian comic Magic Wind from Epicenter Comics in San Diego.
Now we have some idea of how they are planning to do it.
Each of the 96 page black and white original Italian editions will be reprinted as three 32 page colour editions. Which means, if they stick to a monthly schedule, that it will finish in about, ooh, thirty years.
That's if a Western series centered on Native American magic and 19th century American politics will keep it up that long…
Enjoyed this article? Share it!